Miami Valley Hospital Welcomes Good Samaritan APP Colleagues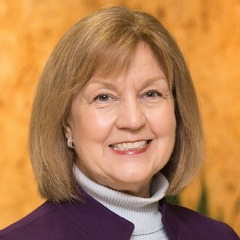 By Deborah Matosky, APRN
As Premier Health consolidates services in the greater Dayton area, there has been a natural transition of care providers to meet those needs. With the closure of Good Samaritan Hospital, many clinical providers have been asked to change their primary location of practice. Advanced practice providers (APPs) are an integral part of that process.
To build new relationships and strengthen existing affiliations, the Miami Valley Hospital APP group hosted an open house to greet our Advanced Practice colleagues transitioning from Good Samaritan Hospital. This group, led by Nancy Hampton-Jones, CNP, and Julie Neff, CNS, with assistance from me, set forth to create a relaxing evening of great food and networking to increase comfort and extend a hand of welcome.
A lovely evening of celebration and information-sharing took place in the Maxon Parlor of the Weber education building. All APPs from Good Samaritan Hospital were invited to attend, as well as all current Miami Valley Hospital APPs. Key leadership figures from the Miami Valley Hospital/Premier Health spoke during the event. Marc Belcastro, DO, Miami Valley Hospital chief medical officer; Mikki Clancy, Miami Valley Hospital chief operating officer; Christie Gray, APRN, MS, Miami Valley Hospital chief nursing officer; and Peggy Mark RN, PhD, system chief nursing officer, all offered words of welcome and appreciation as well as their good wishes.
A highlight of the evening was presentations by APRN colleagues representing a variety of specialty practice areas. These clinicians shared specialty care provided, contact information, and locations of practice. Cardiology, trauma, wound care, and the Hospitalist group were among those who shared this important information. An additional important speaker was Patricia O'Malley, PhD, CNS, Premier Health director of nursing research. She also gave contact information and shared opportunities for APP research.
The successful event provided a wonderful opportunity for professional sharing and collaboration. Networking occasions such as these promote interdisciplinary collaboration and professional team building, which can result in improved patient care outcomes.
Thank you to all who participated!
<<Back to Premier Nursing News - October 2018