Maiberger Named President of Miami Valley Hospital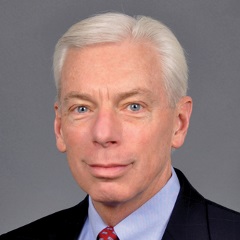 Premier Health announced in January 2018 that Michael J. Maiberger, executive vice president and chief operating officer of Premier Health, will assume a dual role as the president of Miami Valley Hospital.
In his present role, Maiberger is responsible for day-to-day operations across the health system. His wide array of experience over more than 25 years — including chief value officer, chief strategy officer, and president and CEO of Upper Valley Medical Center — makes this a natural fit at a time when the delivery of health care is exponentially changing, and a deep level of experience, relationship and team-building, and innovation are necessary for continued growth and success.
"Mike's impressive scope of experience and track record of success can be seen throughout our health system, and is complemented by his ability to build strong relationships and interact so well with all levels of our organization," said Mary Boosalis, president and CEO of Premier Health. "Mike always has our mission in mind and is a thoughtful and highly respected leader at Premier Health and in the community. He brings a level of expertise and innovation that is essential in our ever-changing health care environment."
Previously, Maiberger was at McLeod Health in South Carolina. He earned his bachelor's degree from Ohio State University, followed by a Master in Healthcare Administration from Xavier University, and is a Fellow with the American College of Healthcare Executives.
Maiberger currently serves on the Board of Directors of the Dayton Area Chamber of Commerce. He also is the past board chair for the Troy Chamber of Commerce, and has served on numerous community boards throughout his career.
Back to Nursing Newsletter - December 2018
Source: Premier Health Nursing