Joyful Conclusion to a Wonderful Year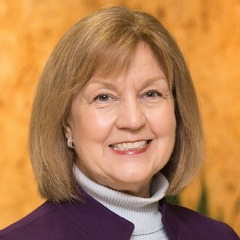 As the holidays conclude, we find this an opportune time to reflect on advanced practice registered nursing at Premier Health. This past year has been filled with change and growth for all of us. We closed a beloved hospital, expanded multi-service emergency care throughout Southwest Ohio, and began a new venture to provide access to urgent care across the greater Dayton area. In each of these settings, APRNs have played an integral role in professional care delivery.
APRNs from Good Samaritan Hospital, which closed in July 2018, have transitioned nicely to other hospital sites across the network to continue their important work in patient care and a wide variety of process development projects. We are grateful to welcome this talented group of clinicians to their new roles.
The Emergency Room Care Team has long been a locale with a strong clinical presence for APRN providers. Their numbers continue to expand as they collaborate with physician partners to meet patient needs of this growing service area. Clinical acumen and dedication to patient care make theses clinicians vital to our success.
The most recent additions to Premier Health – our new urgent care facilities – are fully staffed with board-certified nurse practitioners. These clinicians have been given additional training and support through Premier Health and have proven to be adaptable and skilled in treating urgent patient needs seven days a week. Patients are enjoying the easily accessible and quality care they receive!
Our APRNs are on the move in other ways as well – professional development, quality improvement projects, and nursing research, to name a few. Premier Health continues to demonstrate a commitment to professional development of APRNs with support of education and the expansion of an APRN leadership structure across the network.
We currently have APRNs working on quality projects in our acute setting that are designed to provide improved patient care and safety in our clinical practice. One project, spearheaded by Barbara Brush, APRN, CNS, at Miami Valley Hospital South, has shown a reduction in re-admissions through pre-admission patient education and benchmark care goals for the orthopedic team at the facility. At Atrium Medical Center, a fall prevention program directed by APRN Manager Emily Bird, CNS, also has been very effective. And there is currently a hypothermia/re-warming initiative taking place in the MICU/SICU at Miami Valley Hospital, led by Melissa Peterangelo, APRN, CNS.
Research is another key professional endeavor for an increasing number of APRN clinicians. Pat O'Malley, APRN, CNS, director of nursing research, lends her support and expertise to many of these projects.
Noteworthy projects that have recently been completed include:
Jeri Braunlin, DNP, completed a project titled "The Feasibility and Accuracy of Predicting Stroke Severity in the Field: An Evidence Based Practice Change" late last year. This was her capstone project for her doctorate in nursing practice (DNP). She shared this project as a poster presentation at the Ohio State University Wexner Medical Center Ninth Annual Advanced Practice Provider Conference in September.
Remi Oriowo, MSN, also completed her DNP this year on the topic of "Improving Patient and Caregiver Engagement During the Transition of Care to Improve Health Outcomes in Patients 65 Years and Older with Heart Failure" with a poster presentation at the 2018 Healthy Aging Summit in Washington, D.C., in July.
Continue the great work, team! It is a privilege to be a part of this dynamic group!
Respectfully,
Debbi Matosky, APRN, FNP-BC
<<Back to Premier Nursing News - December 2018