Recent Good Samaritan Hospital (closed in 2018) DAISY Award Recipients
Shelly (Monica) Rose, BSN, RN, CNOR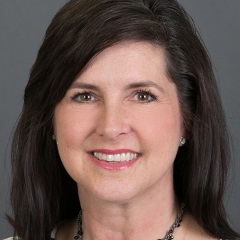 "Shelly Rose is not only knowledgeable and compassionate, but she is the epitome of an extraordinary nurse. She is meticulous in her assessment and never practices without purpose. Every time she is doing something, she is always explaining why. She never hesitates to speak to physicians and other staff members to ensure the best care is provided to our patients. Shelly helped me transition to the operating room after being a cardiac nurse for six years. She has inspired me to become a better nurse. I am so lucky and blessed to have had the opportunity to learn and grow from her.
There are many examples of what an asset Shelly is to our team and our hospital. One example is when she was explaining the importance of type and screening our patients for endovascular procedures. She noticed that our patient had positive antibodies in their blood, and ensured that we had units of blood available prior to beginning the procedure. Shelly is an asset to any team, and someone to learn from."
Amanda Whittaker, MSN, CWON, FNP-C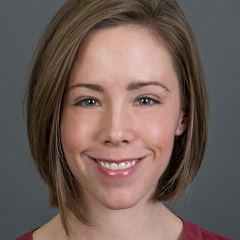 Amanda, a PRN in wound care, overheard her co-worker talking about her step-dad's challenge with his ostomy bag. Knowing she could help, Amanda suggested an appointment and even went out of her way to help the nursing home set up transportation. When he arrived, it was apparent he was suffering from discomfort. Amanda spent more than an hour working with him teaching him proper technique. After the appointment, she wasn't done taking care of him. She made arrangements for a follow-up appointment and used her knowledge of community resources and signed him up to receive free bags.
At his follow-up appointment, Amanda immediately recognized something was wrong. She quickly cared for his bag and immediately sent him to the ER, calling ahead with details so that no time was wasted. Amanda sat with the family in the ER, even though she had plans to go out of town. Throughout the step-dad's illness, Amanda has stayed in contact with the family.
"Amanda was instrumental in giving my step-dad an opportunity to fight for his life. If it wasn't for her, he would not have had a chance. There are not enough good things to say about Amanda and what she has done for our family."
May Withers, RN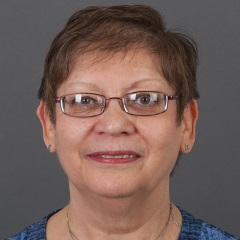 May exemplifies most of the qualities associated with being an extraordinary nurse, not only in her professional role as an RN, but also in her personal life. She knows and upholds the standards of the nursing practice, and cares for every patient as if they are a family member. She goes above and beyond to make sure she provides patient-tailored, detailed, and compassionate care – not only for the patient, but for family members who are at the bedside. Through her many years of experience, she has fine-tuned her critical thinking skills and has the ability to assess every situation quickly and professionally.
May is hard working, goal oriented, and promotes team effort on her unit. She is a true leader who serves with passion and leads by example. Often you will find her doing special things for her teammates and other nursing colleagues, like sewing for others and supporting outside charities for the youth.
May is the kind of nurse I would want to care for my family members. I find it rewarding to work with May, and have also been rewarded with valuable lessons through her expertise.
<<Back to Premier Nursing News - July 2018
Source: Premier Health Nursing