Education Honorees
The category includes nursing clinical educators, clinical nurse specialists, integrative care managers, care coordinators, nurse midwives, advanced practice nurses, and other nurses in ancillary departments.
The honorees are:
Nancy Breidenbach, MSN, RN, Premier System Support
Rena-Marie Herzer, BSN, RN, CEN, Good Samaritan Hospital (closed in 2018)
Rose Johnson, MS, RN, ACNS-BC, Atrium Medical Center
Megan Sortman, BSN, RN, CRRN, Miami Valley Hospital
Tonya Summe, RN, CCRN, Miami Valley Hospital
Nancy Breidenbach, MSN, RN
Premier System Support
This nurse is a fireball of energy and passion when it comes to education and teaching through the use of simulation. She can frequently be seen pushing her "Simman" down the hall to her next simulated mock code. She is avid about improving the lives and outcomes of patients who suffer any critical event and desires to ensure nurses, nursing residents, doctors and ancillary staff know what to do if a patient should have a life-threatening event occur. Since becoming a system educator, she has worked with numerous nurses from all Premier hospitals. Her office phone is constantly ringing with requests to meet with educators to set up mock codes and in-services or competencies. She loves what she does, and it definitely shows in her passion and excitement. Finally, she is seeing her hard work and dedication pay off with improved Code Blue audit results. It makes this educator all the more joyful since staff have shown improvement in areas of response, confidence and skill. I have the deepest respect and admiration for her and would love to see her acknowledged for being a champion educator!
Rena-Marie Herzer, BSN, RN, CEN
Good Samaritan Hospital (closed in 2018)
I am nominating someone who helps me become a better nurse every day. She is a dedicated team player who consistently demonstrates the core values of Premier Health (Respect, Integrity, Compassion, and Excellence). She is an insightful educator, who strives to help the employees in her department succeed in giving the best care possible. She assists with patient care when needed, and continuously manages up. She is willing to step into the role of leadership as needed to ensure the department will run smoothly. She sits on multiple councils, including Education Council and Informatics Council. She works with the ASAP group to improve documentation in the electronic medical record, and coordinates the Versant programs for our department. She teaches ACLS, coordinates department Skills Days, and runs staff training simulations throughout the year. In addition to her busy family life, she volunteers at her church assisting with health checks, and ran Healthy Living Day at a local preschool to teach young children good habits. My nominee exemplifies the qualities of an excellent nurse, role model, and mentor.
Rose Johnson, MS, RN, ACNS-BC
Atrium Medical Center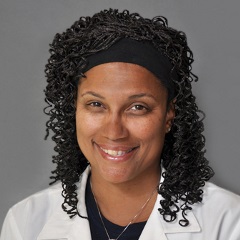 This advanced-practice nurse is an outstanding, caring, compassionate nurse. Her focus is cardiology. She is highly respected by all the physicians at Atrium Medical Center, but especially by the cardiac physicians. She is called many times to help out in the open-heart area when necessary, and the staff and her patients know she will give them 110%. The staff at Atrium adore her. She has a great sense of humor which sometimes helps when situations are tough. She is always willing to do what it takes to make sure her patients are well cared for. If she has to stay late into the evening, she will do that. She has taught classes to help educate new nurses. She has served as a mentor to new staff. I have known her to question physicians if she feels there is an issue with their care, and many times they have agreed with her recommendations. Any patient that she is involved with should consider themselves lucky because she is one of the best! She provides an excellent experience for each and every one of her patients.
Megan Sortman, BSN, RN, CRRN
Miami Valley Hospital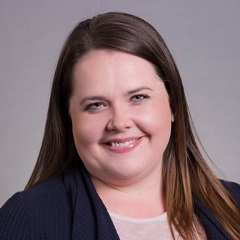 This educator works day in and day out to help inspire nurses at all levels to learn and grow. She is committed to helping patients and coworkers have the best experience possible every day. This educator strives to ensure each new staff member has a seamless transition to the team. She consistently checks in with the new staff member and her/his preceptor to ensure all needs are met regardless of whether it is an educational need or simply getting access to the parking garage. Each day, this educator models behaviors that help our groups work together to create the best experience and outcomes for our patients. She also makes it a point to help all rehab nurses pursue professional goals, whether it be PEN, certifications, or going on to further their education. She serves as a coach to each of our staff members (nurses, patient-care technicians, and hospital unit coordinators) to help them achieve their goals in any way she can. She puts her heart and soul into all that she does. She is a huge asset to our department, the MVH facility, and to Premier.
Tonya Summe, RN, CCRN
Miami Valley Hospital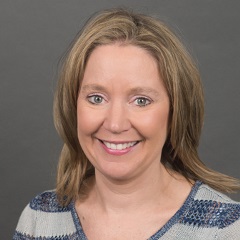 This nursing educator leads by example. She is always cheerful, takes time to listen, and makes others feel important. When lecturing, she uses real life examples to help the new employee understand the concepts and be able to apply them to practice. You can always count on her to show up on time and to communicate if an issue arises. She is very dependable and reliable. She holds high standards for each staff member on the unit. She will always make each moment a teachable moment by sharing her knowledge along the way. She also places a strong value on safety. She is always putting patients' safety first. Her dedication to patient safety, staff satisfaction, and performance improvement is like no other. She is a tremendous leader by listening to the team, identifying opportunities for improvement, escalating concerns appropriately, and providing guidance to the leadership team. Her heart is made of gold, and she is driven by improving quality and satisfaction with staff and patients. Our team is stronger because she is a part of it and we are truly blessed to work with her.
Source: Premier Health Nursing