Education - New Knowledge Leader - May 2019
The Education category recognizes nursing clinical educators, clinical nurse specialists, integrative care managers, care coordinators, nurse midwives, advanced practice nurses, and other nurses in ancillary departments.
This year's honorees are:
Debbie Gillum, BSN, RN
Dorene Moore, BSN, RN, CEN
Kimberly Shope, RN
Debbie Gillum, BSN, RN
Clinical Nurse Educator, Miami Valley Hospital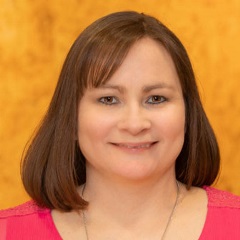 Debbie has filled so many roles, from alternate team leader to interim associate nurse manager and now our educator. Last year was a great year of transition for our team. Debbie's organization, attention to detail and willingness to work all shifts made it possible for her to successfully onboard 26 Versant residents and to transition many Good Samaritan Hospital partners to our unit. She spent countless hours making schedules, validating competencies, and following up with new staff to make sure they feel listened to and comfortable in their new role. She is also quick to recognize staff when they are doing an excellent job. Even though she is very busy with all the new staff coming to our unit, she is always the first to volunteer and help with any project. She has been referred to as the Swiss army knife of the unit; she can do just about anything and everything for the pulmonary unit..
Dorene Moore, BSN, RN, CEN
Clinical Nurse Educator, Atrium Medical Center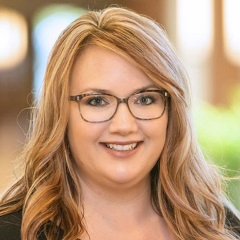 Dorene truly has a passion for educating others. She strives to meet the needs of the staff, whether it is adjusting her schedule for night shift staff or individualizing her teaching method. She is a valuable resource to our team as well as other teams in the hospital. She has received many compliments from other departments about what a pleasure it is to work with her. She enjoys providing education to other groups and has been involved with community outreach programs. She provides an excellent orientation process for our new staff, while maintaining close communication with them, making sure they have the tools they need and are getting the training and experience they need to be successful. Dorene is a valued member of the ETC team as she is always willing to help when the department is busy or staff need help with a procedure with which they are not familiar. Whether caring for patients or educating staff, she is amazing at what she does. Our department is better because of her and the work she does every day.
Kimberly Shope, RN
Clinical Nurse Educator, Miami Valley Hospital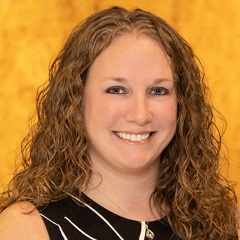 Kimberly began her career nine years ago as a med surg nurse. Currently a nurse educator on our unit, she was a shining star as a new grad and continues to exemplify that in her nursing career. Ask any staff member, family member, or patient about her and you will most definitely hear praise. No matter how busy she is, she will stop to say a genuine "hello" to a visitor or to greet a patient who smiled at her, or to listen to a concern of a co-worker. She loves her role as a nurse educator in training new nurses. Their training is a responsibility she takes on wholeheartedly, knowing that she is helping shape the next generation of nurses. She is constantly looking for innovative ways to help the staff learn. Leading by example, she is kind and shows patience, and genuinely wants the best outcome for our patients. When our unit closed at Good Samaritan Hospital, she made sure we were able to start transitioning to our new unit right away. She is an excellent mentor for new staff as well as current staff, and an important leader in the organization.
<<Back to Premier Nursing News - May 2019