Clinical Practice - May 2018
Those recognized in the Clinical Practice category are clinical and ambulatory nurses, team leaders, and LPNs who spend at least 50 percent of their time providing direct patient care.
This year's honorees are:
Heather Emrick, RN
David Evers, MSN, RN APRN, ANP-BC
Jordan Glover, BSN, RN
Lettie Harvey, BSN, RN, CRRN
Kristen Hayhow, BSN, RN
Nicole Jones, BSN, RN
Abigail Kring, BSN, RN
Rebecca Lemaster, MSN, BSN, RN
Lisa Linn, MSN, RN, CGRN
Patricia S. Morgan, RN
Sara Robbins, RN
Mackenzie Stutzman, BSN, RN
Faith Walker, BSN, RN
Kim Weber, RN, IBCLC, CCE
Joshua Wheeler, BSN, RN
Karla Wogoman, RN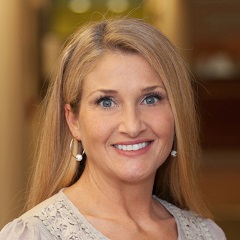 Heather Emrick, RN
Clinical Nurse, Emergency Trauma Center, Good Samaritan North Health Center (Miami Valley Hospital North as of July 23, 2018)
I would gladly describe Heather in detail if you asked me what characteristics define a good nurse leader. Heather leads by example through her expertise in assessment and timely interventions. She is patient and kind and starts looking for a solution any time she encounters a problem. As team leader, Heather was once notified that a patient at the Main street entrance (far from the ED) needed assistance. She immediately headed that way, and upon encountering the gentleman, she took the time to speak with him, ask the right questions, and assess his needs. As it turned out, the gentleman was tired from walking from the bus stop to the entrance and just needed some help getting to his doctor's office for his scheduled appointment. Heather grabbed a wheelchair and took him directly to his doctor's office, personally making sure that his needs were met. Additionally, as I do leadership rounding, Heather's patients often tell me how thoroughly she explains testing and procedures, and about the depth to which she does bedside education. I can honestly say I am honored to work alongside this amazing nurse!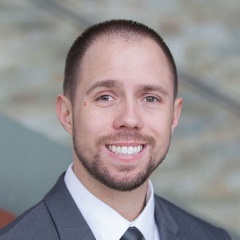 David Evers, MSN, RN APRN, ANP-BC
Nurse Practitioner, Miami Valley Cardiology, Premier Physician Network
David is often referred to as a life saver – not only for patients, but also for staff. His presence offers confidence, education, and timely orders for cardiac patients who don't have much time in many instances. David leads by example and is always positive, concerned, and engaged. He even brings in treats. But it's not David's sweet treats that win others over. It's his patience and understanding. He goes out of his way to make all members of the care team feel important and included, and is always willing to jump in and help or be a listening ear. David recently stayed on the couch of a very serious, critically ill patient to avoid calling the physician every 10 minutes, and has been known to stay with patients until the next morning when their family arrives. He is approachable, trustworthy, and a great friend to all. David truly partners with bedside nurses throughout the hospital to give cardiology patients the best care, and he consistently goes above and beyond to help both his patients and the nurses around him. He is such an asset to Miami Valley Cardiology, and we are extremely lucky to have him on night shift.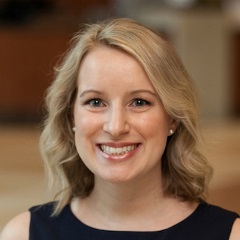 Jordan Glover, BSN, RN
Clinical Nurse, PACU, Atrium Medical Center
The unit is a happier place when Jordan is working. She is a calming force because she exudes confidence in a humble manner. She consistently provides excellent critical and medical surgical care for each of her patients as the situation warrants. I have witnessed her calmly notifying anesthesia when patients have become hemodynamically unstable after surgery. She receives orders and promptly initiates emergency modalities by utilizing evidence based practice alerts. In addition to her superb critical thinking skills, Jordan has the kindest of souls. Tim McGraw's song "Humble and Kind" reminds me of her. She is soft spoken with her patients and their family members, and is thoughtful in keeping the family/significant other in the know regarding delays in the recovery room. The anesthesia team has noted that Jordan is well prepared to receive her patients, and is attentive to hear report. The surgery team says she is reliable and easy to get along with. And the pre/post team describes her as so intelligent. Jordan also has served a preceptor for orientation and provides outstanding education, coaching, and mentoring. She is an excellent role model for other nurses. A rare find.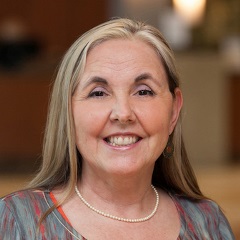 Lettie Harvey, BSN, RN, CRRN
Clinical Nurse Team Leader, Inpatient Rehab Unit, Atrium Medical Center
Lettie never seeks out attention or awards, but she should. She has all the qualities that make for a good nurse. She excels at managing her patients; she recognizes change; and she has outstanding interaction with her patients. Lettie enjoys being with patients; she is an advocate for them; and she delivers exceptional care to them. She cares for patients as she would for her own family member – that is the highest compliment I can give anyone, and she deserves it. Lettie practices her profession with a kind soul. When I think of relationship care, I think of her. Lettie also cares for unit staff. She formed a book club to cultivate relationships on the unit and works extra shifts so that the floor is not short. She supports and helps her coworkers in times of need. Lettie is a resource for therapy staff as well. She is someone whose opinions we value. Lettie seeks out knowledge, and physicians seek her out for her assessments because they trust her skills. Her professionalism is above reproach.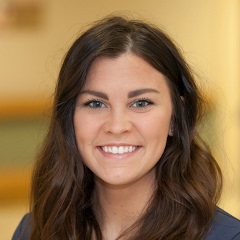 Kristen Hayhow, BSN, RN
Clinical Nurse, Advanced Care Unit, Miami Valley Hospital
It has been amazing to watch Kristen grow and develop her critical thinking skills. Once, during her second day assessment of a patient, she noticed he was having neurological changes that were new to him. Maintaining continuity is important for our patients, so even subtle changes are noticeable. Kristen relayed to the team leader that she thought the patient might be suffering from a new onset of stroke. Testing showed that he suffered a clot, so he was transferred to the Neuro ICU. Kristen left the next day for vacation, and upon her return, asked if I knew how the patient was doing. After receiving the OK from the unit to visit, we walked over together. When we entered the room, the patient, his wife, and his son looked at Kristen with beaming faces. The patient said, "I'm so glad to see you!" Kristen told him that she had been worried about him and was glad to see him doing well. The patient said he felt nervous the day of his incident but was glad she stayed with him through the process. The clinical and personal relationship Kristen formed with this patient was strong enough for her to think about him while she was out, and for him to ask about her vacation. It was very emotional and beautiful to see.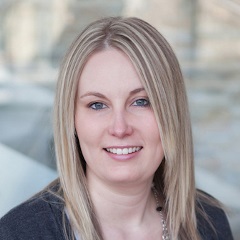 Nicole Jones, BSN, RN
Clinical Nurse, Neurosciece Advanced Care, Miami Valley Hospital
Nicole stands out as a nurse with her unconditional generosity and selflessness. Demonstrating outstanding patient care with extraordinary bedside skills, her compassion is evident far beyond the bedside. She works as a nurse preceptor, and daily helps maintain a positive report on the unit. She is a strong advocate for her patients, and maintains relationships with patients long after their discharge. A patient once said of her, "She makes me feel like I matter. Other people make it seem like my pain isn't real; like I'm making it up. My nurse today has been a guardian angel. I wish she was my nurse all the time!" Nicole shines light into her patients' lives when all they see is darkness. Every day she comes to work as a professional nurse there to do her job, yet she develops deep, emotional connections with her patients. Day-to-day, Nicole exhibits respect, integrity, compassion, and excellence, and her very presence shines light on patients and others around her. I am truly blessed and privileged to work with her.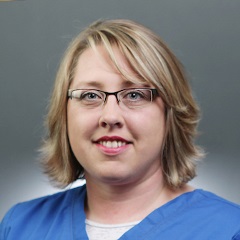 Abigail Kring, BSN, RN
Clinical Nurse, Emergency Department, Good Samaritan Hospital (closed in 2018)
Abigail is very knowledgeable in many areas of nursing. She is a super user for IV ports, USGIV, EJ, IO. She is very thorough and patient with new staff and continues to mentor them once they successfully complete orientation. Above all her credentials and skills, she is a very loving, warm-hearted person. Many times, when our staff is too busy to get lunch, Abigail buys pizza for the entire department. She also generously gives to co-workers when they have been off sick or have financial difficulty. Abigail wants the deed done anonymously, because she does it from the heart. She truly is the "best of the best." Abigail will work any hours or any shift that is needed to ensure the department has the coverage it needs to maintain stable patient care. She is comforting when patients are scared, and calm when they are in crisis. She has a huge heart and displays it in her everyday actions, while humbly telling you she is "just doing her job."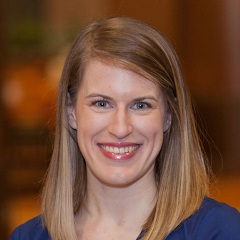 Rebecca Lemaster, MSN, BSN, RN
Clinical Nurse, Emergency Department, Atrium Medical Center
Becca dedicates herself to learning and growing professionally and to advocating and teaching new nurses from her experiences. She began in the Versant Residency in the AMC ED. Within her first year of nursing, she experienced the trauma of seeing her mother take her last breath from a short battle with sepsis. Losing her mother at a very young age was devastating, but Becca turned that heartbreaking loss into a learning event. She started teaching others about the early signs of sepsis in honor of her mother, and for the past year, has co-taught and told her story to more than 370 new nurses. At the end of Becca's lecture, she explains that the case study was about her young mother who died from sepsis. There have been tears, gasps, and letters of appreciation written in response to Becca sharing such an impactful story that becomes etched in nurses' memories and forever changes their practice. Becca continues to grow professionally, touching the lives of those around her. It is an honor to recognize her strength, dignity, and perseverance.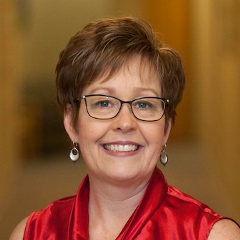 Lisa Linn, MSN, RN, CGRN
Clinical Nurse, Ambulatory Surgery Center, Upper Valley Medical Center
Lisa consistently goes above and beyond in the area of education. She has a keen perception for identifying the root cause of an individual's need or a process need. She desires to understand the other individual's perspective, which gives her the strength to objectively and kindly assist in learning. Unit leaders consistently seek out Lisa in developing new ideas to improve patient satisfaction. Lisa and a team of co-workers worked creatively to develop colorful and catchy teaching tools for staff and patients, such as use of screen savers to promote patient and family teaching. Lisa also is to be praised for being a key super user as we converted to Beaker specimen collection orders. She considered every possible scenario with our variety of procedures, and identified problem areas where systems had not been developed. At Go Live, she was an advocate for the team. Lisa continues to work with multiple disciplines to solve Beaker issues. She also is a preceptor for the unit. She makes the most of every educational moment and situation, and always keeps the topic focused on what's best for the patient. She is the "best of the best."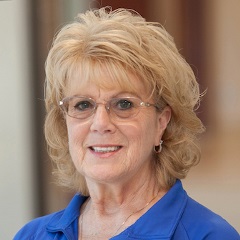 Patricia S. Morgan, RN
Ambulatory Specialty Nurse, Hand and Reconstructive Surgeons and Associates, Premier Physician Network
My life and the lives of our patients have benefitted from having Patricia as a part of our team for the past 27 years. She has the experience and maturity to deal very effectively with patients in the kindest of ways, and is a mentor to our MAs and less experienced RNs. Her clinical judgement is excellent, and I trust her evaluation of patients to the same degree that I do my physician partners. Patricia exemplifies the attributes of an excellent and caring nurse through her superior work ethic blended with the maintenance of a high quality of care. She will arrive 30-45 minutes before the first appointment to ensure everything is in order before patients come in, maintaining the highest standards of sterility in our office operating room. Patricia treats patients with respect, courtesy, and kindness, and comforts them with a gentle pat on the shoulder during painful procedures. She also returns numerous phone calls throughout the day and after hours, answering questions for patients, educating patients in post surgical care, and, frequently, relieving patients' anxiety or identifying problems that need attention. Patricia is an outstanding person and a wonderful nurse, and recognition for her excellence is long overdue.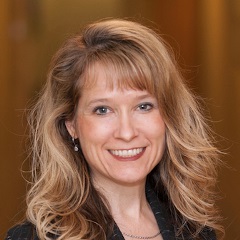 Sara Robbins, RN
Case Manager, Fidelity Health Care
Sara is the "best of the best" because she continues to practice with the most grace and compassion toward her patients. She suggested one day that I check out home care, and I took her advice. I am so grateful for her for believing in me and being my mentor and friend. If it wasn't for her hard work and passion for caring for her patients, I would not have the career that I have today. Sara always goes above and beyond. She once was caring for a CHF patient who frequently stayed at a shelter for abused women. The patient faced numerous barriers due to staying at the shelter that made monitoring her CHF more difficult. Sara obtained a scale and BP cuff for the patient and realized that her blood pressure and weight were severely elevated. She contacted the cardiologist's office and obtained new orders for Lasix and blood pressure medications that enabled the patient to stay out of the hospital. She also provided the patient with emotional support. Sara's caring nature and devotion to her patients has touched more lives than she will ever realize.
Mackenzie Stutzman, BSN, RN
Clinical Nurse, Med Surg ICU, Miami Valley Hospital
Mackenzie is a bright light in otherwise dreary situations. I work the shift opposite of her, so we frequently share patients. I have always enjoyed handing off, as well as receiving, patients from her. She is young, fresh, and energetic. She is professional and empathetic with new nurses who struggle with giving report. Mackenzie remains calm and doesn't make them feel inferior or intimidated. She simply asks the questions that she needs to, redirects the nurse, and moves on. I have seen her take critically ill patients, with families who are dysfunctional and falling apart, and deliver superb nursing care, at times even leading residents in the right direction. I love her attitude and her ability to take things in stride and make the best of bad situations. Recently, Mackenzie has been an incredible advocate for a minor patient. He is sedated on the vent and unable to communicate. His family is difficult; his parents refuse to spend any time at the hospital and are unavailable to make necessary contacts regarding his care. Mackenzie contacted all the required authorities and led by example regarding what is expected of bedside nurses from a legal standpoint. She is truly an asset, and our unit is so fortunate to have her on our team.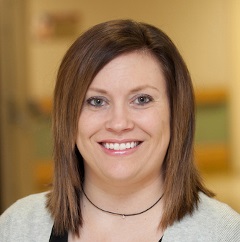 Faith Walker, BSN, RN
Admission Nurse Coordinator, Bed Control and Patient Flow, Miami Valley Hospital
I have had the pleasure of working with Faith for many years. Our department has had some very challenging times, experiencing a 60 percent vacancy rate at one point, and Faith was a great supporter while we rebuilt our team. Faith collaborates with physicians and outlying facilities to ease the direct admit process, always keeping the patient first. She goes above and beyond daily to ensure that our patients have what they need and receive the best care possible, and she is always willing to speak with patients and families in our waiting area if they have concerns. Faith also is often the first to assist patients and visitors who need guidance or help. A visitor recently had a seizure in the Apple Street garage, suffering a skull fracture when he fell, and Faith offered aid immediately. She not only cared for him; she comforted his mother, who witnessed the event and was visibly upset. They were extremely grateful for her. I am proud to say that I work with Faith, as acts such as that one are not uncommon for her. She reminds me why the work we do makes such a difference. I am grateful she is on my team.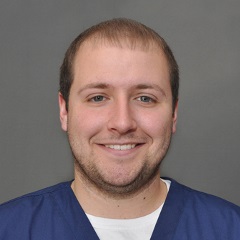 Joshua Wheeler, BSN, RN
Clinical Nurse, Second Floor West, Upper Valley Medical Center
Josh was a Versant Resident in the March 2017 class. He provides safe and quality care at every interaction, and his critical thinking and time management skills rival those of far more experienced nurses. He is very dedicated to the patient experience and strives to provide the best experience to every patient, every time. Josh has a calm and quiet way to comfort someone who is anxious, and his calmness is especially beneficial in stressful situations. He is frequently recognized by his patients and families for the excellent care he provides, and he is frequently recognized by his co-workers for ALWAYS providing help, working together, and being a fun and enjoyable co-worker. Josh recently had a patient that had been on the unit for several days and was extremely difficult. He calmly and tirelessly reoriented, educated, helped, and comforted the difficult patient. He truly is an asset to our nursing unit.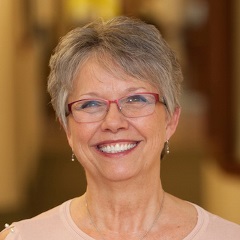 Karla Wogoman, RN
Clinical Nurse, Outpatient Infusion Services, Good Samaritan North Health Center
Karla is celebrating 30 years with Good Samaritan Hospital this year. She has a passion for caring for others, and is a true patient advocate. Late last year, Karla was caring for a new patient who was about to receive chemotherapy via an implanted port. She discovered a problem when she asked to examine the port site before getting started. The port had been placed a couple weeks prior, and the site was still covered by the original occlusive dressing. When Karla removed the dressing, the site was infected. She explained to the patient that she could not proceed as planned. Karla asked her RNs to also assess the site, and she notified the physician. She coordinated care, got the patient to the physician's office for an examination, and ultimately had the patient back the same day to administer her first dose of IV antibiotics. Karla also took more time to teach the patient and family about the implanted port and the proper care of it. They were extremely grateful for the care and concern she exhibited. Karla shared the story with her manager to hopefully prevent the incident from happening to another patient in the future.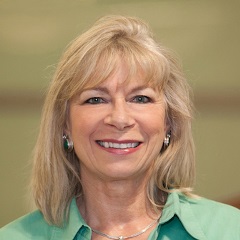 Lactation Consultant, Birth & Family Education/Lactation, Miami Valley Hospital
The care that Kim provides to patients, as well as her co-workers, makes it evident that she is fulfilling her destiny. It can be said with unequivocal certainty that Kim was born to be a nurse. She nurtures her patients. She nurtures her co-workers. She is a true and natural caregiver. When Kim learned that a family with a baby in the NICU was short on baby supplies, food, and clothing for their entire family, she collected donations from her co-workers and provided them with many boxes of gifts to meet some of their very basic needs. When a fellow staff member experienced a sudden illness and hospitalization, Kim traveled to the admitting hospital for a visit, assessed the co-worker, and reported concerns to the unit staff, which led to further testing and necessary treatment. Above all, Kim extended a hand of friendship and care during that co-worker's time of need. Kim is an excellent nurse and caregiver because she has mastered the art of giving care – when the practice of nursing becomes not just a science, but an art.
<<Back to Premier Nursing News - May 2018