Pelé's Latest Challenge: Colon Cancer And COVID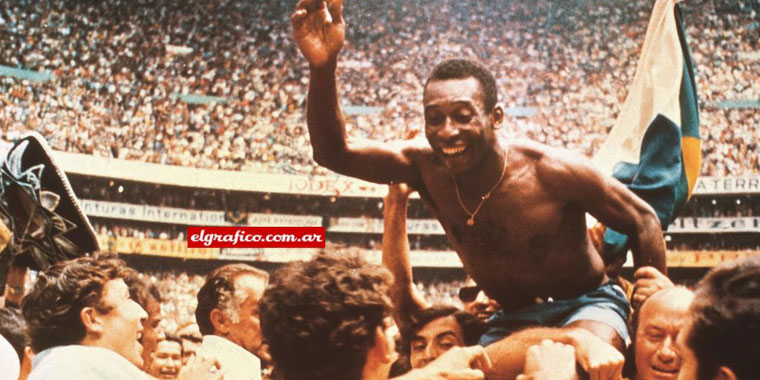 Find Your Perfect Match
Answer a few questions and we'll provide you with a list of primary care providers that best fit your needs.
Brazilian soccer great Pelé is showing his mettle once again as he battles a respiratory infection and COVID on top of being treated for colon cancer.
At 82-years-old, the three-time World Cup winner is a prime example of cancer treatments in older patients, says James Ouellette, DO, FACS, of Premier Surgical Oncology.
"Certainly, as people age and live longer we are routinely treating patients with colon cancer into their 70s, 80s, and even 90s," Dr. Ouellette says. "As people remain healthy into that age group, we don't want to ignore symptoms or say someone is not a candidate for treatment."
As people live longer and healthier, they can better tolerate chemotherapy.
Pelé, whose given name is Edson Arantes do Nascimento, had a colon tumor removed in September 2021. His family says Pelé's current condition is not life threatening. He expects to leave the Sao Paulo hospital where he's being treated once fully recovered from the infection.
Colon cancer, according to the American Cancer Society, is the third leading cause of cancer-related deaths in the U.S. – and is the cause of the recently reported death of actor Kirstie Alley, who was recently diagnosed. Being screened for colon cancer and knowing the warning signs can lower your risk of dying from the disease.
Chemotherapy Weakens the Immune System
Pelé's hospitalization is not surprising, especially given his ongoing cancer treatment, Dr. Ouellette says. Chemotherapy can impair the immune response and increase infection risks.
Chemotherapy is toxic to cancer cells, but it's also toxic to the body. This increases the risk of side effects and infections, even from germs a person might normally be able to fight off.
"COVID has added to that in the last few years," Dr. Ouellette says. "Infections can interrupt a patient's cancer treatments, so it's important to clear up the infection and get them back to their treatments as soon as possible."
Pelé's care team says he is responding well to treatment. He's been watching the World Cup games and debating them by phone with his grandson. Brazil defeated South Korea 4-1 on Monday, which likely boosted Pelé's spirits.
For older cancer patients like Pelé, ongoing monitoring is crucial, Dr. Ouellette says.
"Going in and out of the hospital or hospital-based clinic with side effects or other problems related to chemotherapy is common so patients can be monitored by their oncologist," Dr. Ouellette says. "It's important to regularly check the chemotherapy's effectiveness and the patient's tolerance. Other treatment options are always available if the first choice isn't working."
Find Your Perfect Match
Answer a few questions and we'll provide you with a list of primary care providers that best fit your needs.
Sources: James Ouellette, DO, Premier Surgical Oncology; WDTN