New Drug Shows Promising Results For Metastatic Breast Cancer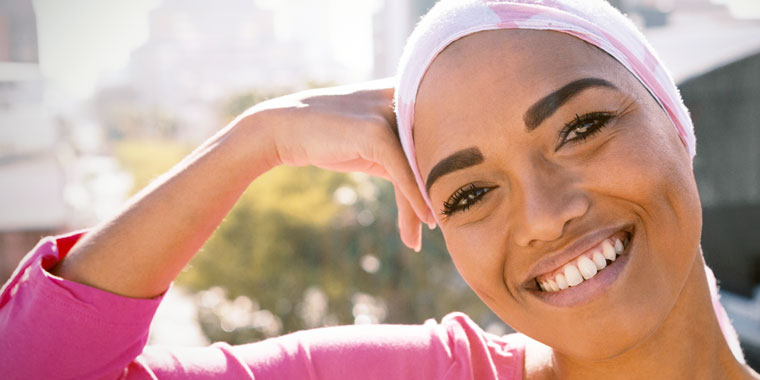 A new cancer drug called tucatinib (Tukysa) recently was approved by the Food and Drug Administration (FDA) to slow tumor progression and prolong life in women with metastatic HER2-positive breast cancer.
Oncologist Shamim Jilani, MD, from Dayton Physicians Network describes to Premier Health Now the potential impact of this new drug, saying, "We previously had an unmet need for the group of patients with HER2-positive breast cancer who have brain metastatic disease (cancer that spreads to the brain). There is a substantial population who will benefit from this drug. If I have a patient who is appropriate, I won't hesitate to use it."
Dr. Jilani applauds cancer research efforts that continue even as the world battles the COVID-19 pandemic. "The lives of people with advanced cancer may well depend on receiving new treatments without delay," she says.
The FDA approved tucatinib four months ahead of schedule, based on positive results from clinical trials.
The trial included patients who had already tried one or more other cancer treatments. They received either tucatinib (Tukysa) or a placebo, in combination with chemotherapies trastuzumab (Herceptin) and capecitabine (Xeloda).
"The drug produced a very impressive, amazing result," Dr. Jilani says.
"Tucatinib, in combination with trastuzumab and capecitabine, versus placebo, reduced the risk of death by one third; reduced the risk of progression or death by half in all patients, including patients with brain metastases; and almost doubled the response rate."
Dr. Jilani adds, "In patients with brain metastases, there was a 52 percent lower risk of disease progression or death. For this subset of patients, this is very impressive data.
"I am really excited when I look at this. The greatest news is we are prolonging people's lives," she says with enthusiasm. "Previously, we had nothing to offer as a standard of care for brain metastatic HER2-positive breast cancer."
Tucatinib Has Potential To Be First-Line Treatment
Twenty percent of women with breast cancer have HER2-positive breast cancer, an aggressive disease fueling cancer growth through excess HER2 protein on tumor cells. If the cancer is not detected while still confined to the breast, up to 50 percent of these women develop cancer in their brains (metastases).
Since the late 1990s, drugs targeted to stop or slow the progression of HER2-positive breast cancer have continued to emerge. Tucatinib, which is taken by mouth, works in concert with two of these therapies by binding to the HER2 protein inside a cancer cell and prevents it from sending signals that promote cancer cell growth.
Dr. Jilani explains that the new drug regimen with tucatinib is designed to slow cancer progression and prolong a person's life, but not to cure the cancer. A patient continues to take the treatment as long as it is providing beneficial results.
"Patients are living longer with metastatic breast cancer," she says. "I am very hopeful this will be the new standard of care, the first-line treatment, in the near future for breast cancer patients with brain metastases."
>
Source: Shamim Jilani, MD, oncologist, Dayton Physicians Network; CNN; National Cancer Institute