Gel Manicures: Protect Your Hands from UV Rays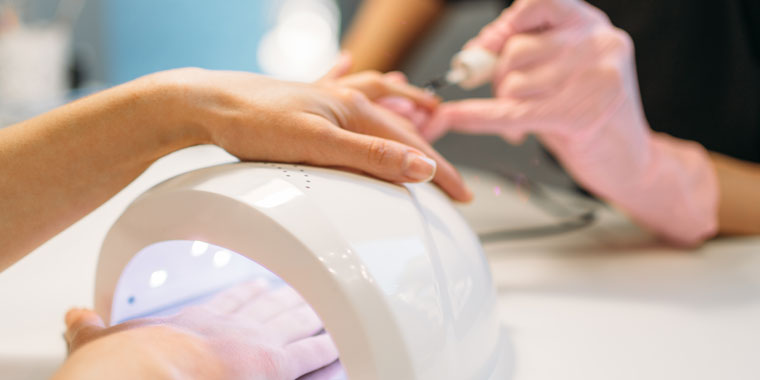 If you get gel manicures, dermatologists now recommend using sunscreen with an SPF of 30 or higher before heading to the salon.
That's because the lights that harden the nail polish are like mini tannings beds for your hands. These small heat lamps use ultraviolet A (UVA) light.
"If you apply sunscreen right before your manicure, that gives the skin the most protection," says family medicine nurse practitioner Sara Wilson-Rector, FNP.
Skin cancer can develop anywhere on the body, including the hands, and in rare cases, underneath the nails in the nail bed itself. Sunscreen protects your skin but does not protect the nails, as it cannot soak through to the nail bed.
Potential Risks Of UV Curing Lamps
While the chance of skin cancer developing from regular gel manicures is low, be aware of the extra exposure to UVA light.
Gel manicure lights give off less UVA radiation than a tanning bed, but repeated use can increase premature skin aging and skin cancer risk. The light-cured gel polish can also impact nail health and cause the nails to crack, peel, and weaken.
Wilson-Rector says to think of it this way: We already get sun exposure in our daily life on a regular basis. Manicure lights add intentional, additional exposure to potentially harmful rays.
"We need to think about what we are doing that could present a new risk," Wilson-Rector says. "We think it is fun and harmless, but years down the line it could be harmful."
Source: Sara Wilson-Rector, FNP, Premier Health Family Care of Vandalia; American Academy of Dermatology