Dayton's Flu Surge: How To Avoid (And Treat) It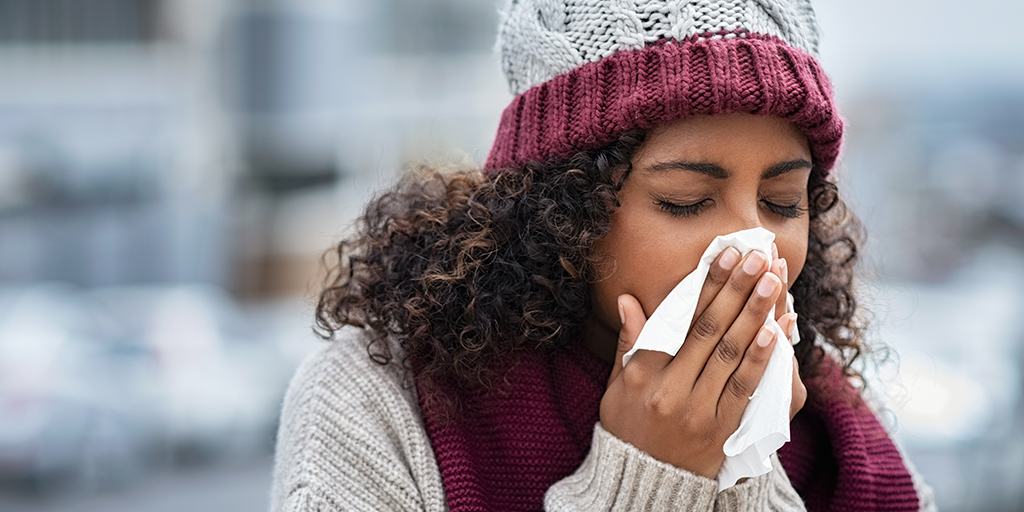 With no signs of the flu surge letting up in the Dayton area, Premier Health Now asked April T. Anderson MD, MPH, emergency medicine physician with Miami Valley Hospital North Emergency Department and medical director of the Premier Health Regional Referral Center, for advice. Symptoms she's seeing most often are any combination of fever, cough, sore throat, body aches, headaches, chills, fatigue, nausea, vomiting, and diarrhea.

How Can I Avoid Getting the Flu?

Because the flu travels in droplets, Dr. Anderson advises staying a few feet away from someone who has the flu if they are coughing or sneezing.

"And do what your mother probably taught you," she adds. That is, wash your hands thoroughly and often, cover your mouth when you cough or sneeze, and don't share utensils or other things with people who may have the flu.

"And go get the flu vaccine," Dr. Anderson insists. "Even if you've already had the flu, you can still get another strain of it." Although the vaccine may not help you avoid the flu completely, Dr. Anderson says it will shorten the duration and lower your risk of complications. "The immunity you get from the vaccine carries over from year to year. That means that over time you'll become immune to lots of different strains of the flu. I can't emphasize it enough!" she says.

"If you're really young, really old, really sick, or pregnant, ask your doctor if an antiviral medication may be right for you," Dr. Anderson advises. Available by prescription, the medication may keep you from getting the flu if exposed to it.

Although there are no studies to show that vitamin boosters like Emergen-C or Airborne will help you avoid the flu, Dr. Anderson says they won't hurt. "Eating well and staying healthy can definitely help you avoid getting sick."

What Will Help Me Feel Better If I Have the Flu?

If you have the flu it's imperative that you stay hydrated. "Even if you can't eat, make sure you are drinking fluids that contain sodium, like sports drinks or chicken soup broth," says Dr. Anderson. The added sodium in these fluids will avoid an imbalance of electrolytes.

Second, says Dr. Anderson, is to get plenty of sleep. "If you feel like you should sleep all day, then you should sleep all day!" Doing so will help you recover.

Over-the-counter products like cough syrups and ibuprofen may help you feel better while you recover, but other than prescribed antiviral medication, there's nothing that will help you get rid of the flu more quickly.

Should I Call the Doctor?

"If you think your flu is getting worse or if you're having trouble breathing, feeling faint, or have nausea or vomiting that won't go away, contact your doctor for advice," Dr. Anderson recommends. Visiting urgent care is also an option. A virtual care visit lets you speak with a doctor from your home. "You'll avoid the germs from other patients at the doctor's office, and you won't expose other people to your germs," says Dr. Anderson. "But we're always here at the emergency department if you think that's best."


Source: April T. Anderson MD, MPH, Miami Valley Hospital North Emergency Department; Dayton Daily News