Chris Evert's Ovarian Cancer Spotlights Early Detection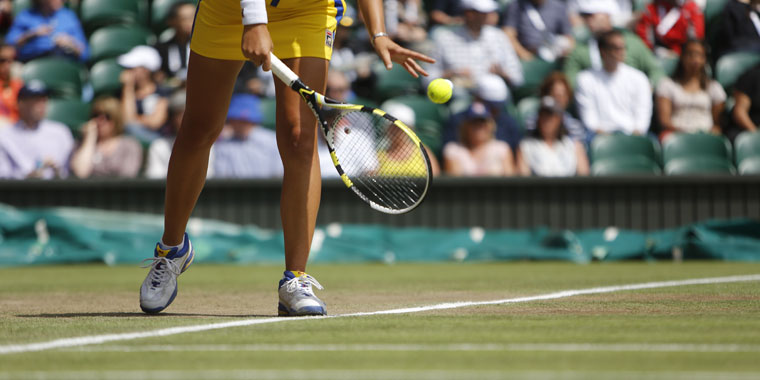 Find Your Perfect Match
Answer a few questions and we'll provide you with a list of primary care providers that best fit your needs.
The grit and determination Chris Evert once showed as a Grand Slam tennis champion is still evident as she faces a more menacing opponent: ovarian cancer. Her proactive strategy is improving her chances to win this latest – and possibly greatest – challenge of her life.
Premier Health Now spoke with Joseph Allen, MD, Premier Physician Network medical director and a family practitioner with Premier Health Family Care of Vandalia, about his reaction to Evert's experience with stage 1 ovarian cancer, following her sister's death from advanced ovarian cancer in early 2020. Evert's self-advocacy demonstrates how women can take positive steps to prevent ovarian cancer or find it at an early stage.
"We're getting better at finding ovarian cancer early," Dr. Allen says. "The more we can do that, the better we can treat it. Survival rates are improving, compared to years ago."
Know Your Risk
As a first step in prevention or early detection of ovarian cancer, Dr. Allen recommends, "Know your risk, so you can make judgments about preventive action. Make sure you're keeping up with yearly physical exams, even when you're not feeling sick. Those are hugely valuable. A doctor who has seen you over time may notice something small. The more touch points you have, the better you can evaluate your risk and decide what's right for you."
Ovarian cancer, which affects fewer than 20,000 women per year, is more common in older women, with half of new cases occurring in women over age 63. An important risk factor is family history (mother, daughter, sister) or personal history of breast, ovarian, or colorectal cancer.
Evert underwent genetic testing after her sister's death and learned that she had a pathogenic variant of the BRCA1 gene, which predisposed her to ovarian cancer. She scheduled a hysterectomy as a preventive measure, which led to identifying her ovarian cancer early.
Dr. Allen notes that most Premier Physician Network primary care and gynecology offices offer a comprehensive Cancer Prevention Program, which begins with completing a brief questionnaire about family and personal history of cancer. Those with a history may receive a recommendation to get genetic testing.
Genetic Testing And Follow-Up
"Over the last five years, genetic testing for cancer has exploded," Dr. Allen says. "We're learning more and more every day to help people determine their own risk of cancer – and that of their children."
A lab takes a blood sample and has the capability to test it for hundreds of different genes. Premier Health's Cancer Prevention Program evaluates 35 genes with eight hereditary cancer types. Another blood test, a cancer antigen125 (CA-125) blood test, can sometimes detect the presence of ovarian cancer by measuring the amount of CA-125 protein in the blood.
Although there isn't a standard screening test for ovarian cancer, genetic testing results can indicate the need for routine imaging, such as a pelvic ultrasound, to monitor for unusual growths. If the risk is high enough, as in Evert's case, women may elect to have a hysterectomy or mastectomy to prevent cancer.
For Evert, surgery to remove the cancer followed by chemotherapy gives her a better than 90 percent chance that her cancer will not return.
"Based on our interpretation of genetic and other tests," says Dr. Allen, "we create a personalized plan, taking into account personal risk and family history. I try to give the patient enough information to make an educated decision about what brings peace of mind and is best for them."
Find Your Perfect Match
Answer a few questions and we'll provide you with a list of primary care providers that best fit your needs.
Sources: Joseph Allen, MD, Premier Health Family Care of Vandalia; Today.com