Cancer Discovery: No Chemo Needed for Certain Breast Cancers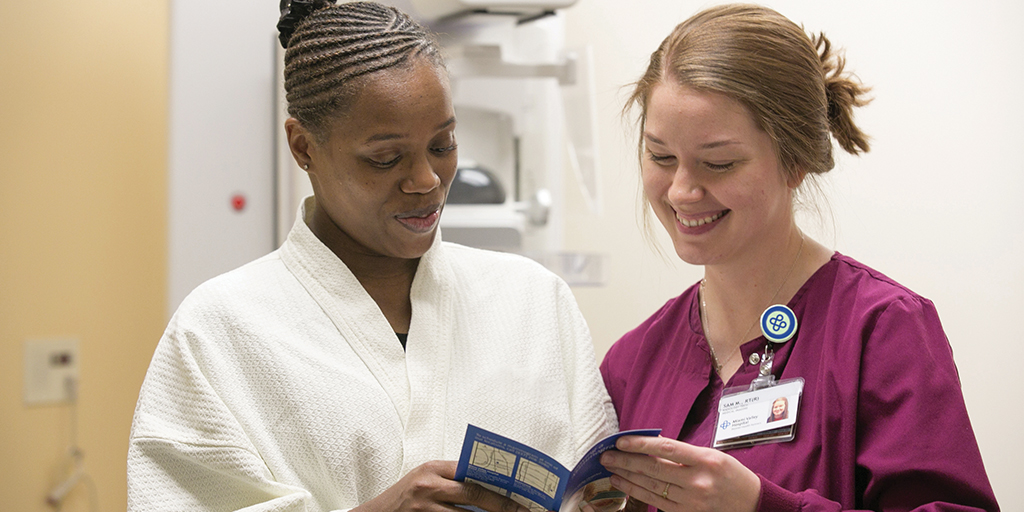 For specific types of early-stage breast cancer, chemotherapy may not be needed to prevent cancer recurrence, according to a new international study.
The authors of the TAILORx study predict that their findings will soon change the standards of care for up to 60,000 women a year in the U.S. About 70 percent of those will be spared unnecessary chemotherapy treatments.
Premier Health Now sought a local opinion from Mark Marinella, MD, oncologist with Dayton Physicians at Premier Health.
Dr. Marinella notes, "Until about eight or 10 years ago, almost every woman with a breast tumor greater than one centimeter received chemotherapy. What's become clear with some new diagnostic tests is that we were over-treating some women — with good intention of preventing cancer recurrence."
Gene Test Measures Risk for Recurrence
Sponsored by the U.S., Canada and philanthropic groups, TAILORx began in 2006 and enrolled more than 10,000 women. Participants were those with intermediate risk for cancer recurrence who had:
Early-stage breast cancers measuring one to five centimeters that had not spread to lymph nodes
Sensitivity to estrogen
No HER2 protein
An intermediate risk score of 11 to 25 (on a scale of 0 to 100) for cancer recurrence when a gene test called Oncotype DX was applied to their tumor post-surgery to help determine if chemotherapy would be beneficial.
Following surgery and radiation therapy, half of study participants received hormone therapy only and half received hormones plus chemotherapy. At the end of the nine-year study, those who received the chemotherapy did not live longer, on average, or have less disease.
Dr. Marinella says the one exception is women age 50 and younger with a score of 16 to 25, who showed a 3 percent benefit of receiving chemotherapy.
He emphasizes that women with advanced tumors or cancer that has spread will still need chemotherapy. "But we've been waiting for these results for the gray-zone patients [with scores of 11 to 25]. Now we can go home at the end of the day and not have a question mark — we know that for this group, the chemotherapy does not add benefit."
Source: Mark Marinella, MD, Dayton Physicians; New York Times