Bombarded By Flu Outbreak, Doctor Gives Advice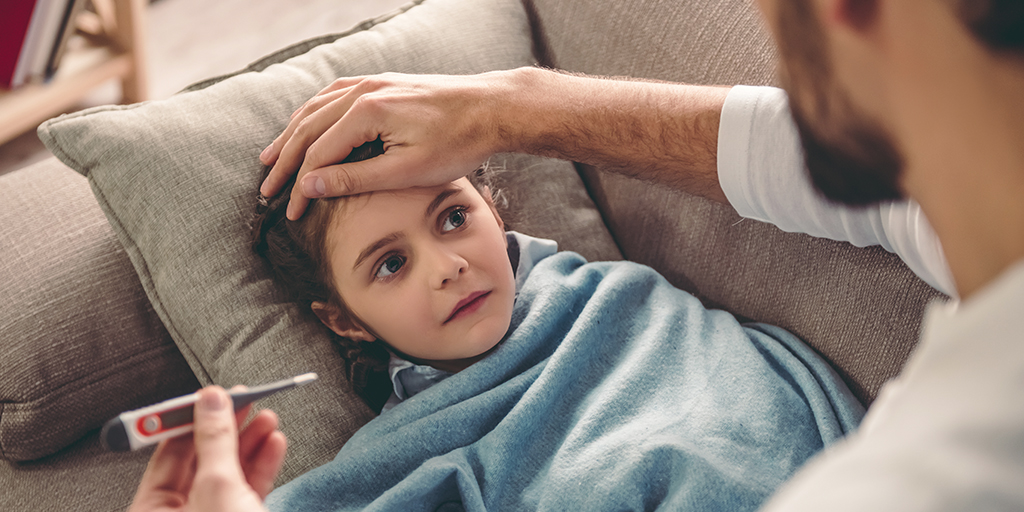 Find Your Perfect Match
Answer a few questions and we'll provide you with a list of primary care providers that best fit your needs.
The surge of flu throughout the Dayton area this past week has hospitals feeling congested! "We've gotten hit hard," reports April T. Anderson MD, MPH, emergency medicine physician with Miami Valley Hospital North Emergency Department and medical director of the Premier Health Regional Referral Center.

Compared to the week prior, she reports:
Emergency department visits are up 51 percent.
Flu-related hospitalizations have increased by 20 percent in Montgomery County.
Miami Valley Hospital's lab has confirmed 188 positive flu swabs vs. just 22 the same week in 2018.
Miami Valley Hospital Emergency Department admitted more than 200 patients with flu-like symptoms in the past week.
Symptoms most often seen are any combination of fever, cough, sore throat, body aches, headaches, chills, fatigue, nausea, vomiting, and diarrhea. A diagnosis of flu does not require a lab test.

What You Can Do
If you're not having severe symptoms like shortness of breath, Dr. Anderson says you likely can be treated at home, call your family doctor, visit urgent care, or schedule a virtual care visit, where you can consult with a health care provider from the comfort of home. These alternatives to the emergency department are the best options for non-emergency cases for people who are otherwise healthy and not at one of the extremes of age.

However, those at high risk of complications from the flu should contact their doctor for advice as soon as possible if they think they may have the flu. "This includes the elderly, pregnant women, and anyone with heart, lung, or immune system problems, diabetes, sickle cell, or neurologic disorders," says Dr. Anderson. Antiviral medications, which lessen symptoms and shorten the flu's duration, are available by prescription for patients who are hospitalized, whose illness is worsening, or who have a high risk for complications.

If you have the flu but are healthy otherwise, you can expect your symptoms to improve in three to seven days, although coughing can persist for up to two weeks. "But if you think your flu is getting worse or if you're having trouble breathing, feeling faint, or have nausea or vomiting that won't go away, contact your doctor for advice," Dr. Anderson recommends.

It's not too late to get the flu vaccine. "Even if you've had the flu, you can still get another strain of it," warns Dr. Anderson. "Once you feel better, it's best to get vaccinated if you haven't already."

In addition, to protect yourself and prevent spreading the flu to others:

Wash hands thoroughly and often or use alcohol-based hand sanitizer
Cover your coughs and sneezes with tissues or your elbow
Avoid touching your eyes, nose and mouth
If you visit the emergency department during flu season for any reason, don't bring along relatives who are at risk for complications from the flu, such as young children or the elderly.

Find Your Perfect Match
Answer a few questions and we'll provide you with a list of primary care providers that best fit your needs.
Source: April T. Anderson MD, MPH, Miami Valley Hospital North Emergency Department; Dayton Daily News; dayton247now.com; Centers for Disease Control and Prevention