Weight Loss Surgery Becomes Crucial Weapon in Treating Diabetes
More patients eligible for surgery as insurance companies see benefit, expand coverage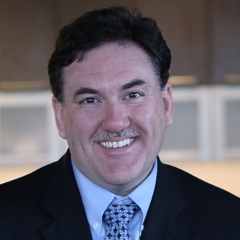 DAYTON, Ohio (October 14, 2019) – Obesity rates have continued to climb throughout the United States, and as a result so have the incidences of high blood pressure, high cholesterol, and type 2 diabetes, all diseases directly related to this growing problem.
In 2016, the Centers for Disease Control and Prevention (CDC) estimated that more than 93 million adults in the United States could be classified as obese, and that obesity-related illnesses were responsible for more than $147 billion in annual medical costs.
Despite these grim numbers, bariatric weight loss surgery has emerged as one of the most powerful tools to help providers and their patients overcome obesity and health issues such as diabetes.
"Weight loss surgery actually has a tremendous impact on type 2 diabetes," said C. Joe Northup, MD, FACS, of Premier Weight Loss Solutions. "When compared to medical therapy, it provides much better control of your hemoglobin A1c, your overall blood sugar levels, and even the chance of getting off all of your medications."
Dr. Northup stresses that our weight has a significant impact upon our health in a variety of ways. Basically, as a person's weight, or Body Mass Index (BMI) goes up, medical problems start to present themselves and become more difficult to manage. Problems stemming from type 2 diabetes can often be the most challenging to overcome for those who are overweight, even with medication, which is why bariatric surgery has become increasingly popular.
"After bariatric surgery, patients actually see remarkable improvement in their diabetes very quickly," said Dr. Northup, who practices with Premier Physician Network. "Especially after gastric bypass, patients often are off their medicines when they're discharged from the hospital. We don't even fully understand why it works so well, but we typically see improvements in their diabetes within the first several days to weeks after surgery. So we are seeing a tremendous impact on patients decreasing their medication or going off of it completely in a very short period of time."
Dr. Northup also notes that even though the surgery itself has a positive impact upon a patient's health, lifestyle changes that include a healthier diet and exercise are crucial for achieving long-lasting results, which can lead to a longer life and a reduction in overall medical costs. Many insurance companies have become well aware of these same benefits, and have begun to make coverage much more accessible for patients considering a weight loss procedure.
"To qualify for bariatric surgery, patients typically have a body mass index of 40 or higher, or 35 or higher with an associated disease, such as high blood pressure, high cholesterol, or type 2 diabetes," said Dr. Northup. "Recently, there's been a shift in the insurance community where patients with a BMI of 30 to 35 and type two diabetes can be covered for surgery. These indications for surgery continue to expand all across the country."
As more and more patients take advantage of these benefits, the chronic nature of obesity itself means that the patient-provider relationship remains a critical part of a patient's journey. Dr. Northup emphasizes that overall success relies heavily on a patient's involvement with their primary care physician and endocrinologist to maintain proper healthy habits to keep diabetes under control.
"As I frequently tell patients, it's not just the surgery that provides the improvements; it's a combination of the surgery along with the habits they choose to adopt for the long-term," Dr. Northup said.
For more information about weight loss surgery or to find a Premier Physician Network physician near you, visit www.PremierPhysicianNet.com/Provider.