Risk Assessment Main Focus of Annual Wellness Visits for Older Adults
Person's social, mental well-being become important part of discussion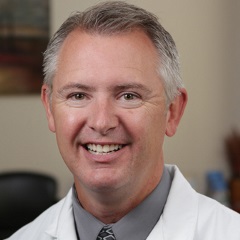 VERSAILLES, Ohio (February 15, 2019) – Annual wellness visits with a health care provider are an important part of everyone's life, but they begin to take on a new focus as a person ages.
Annual wellness visits for older adults – encouraged and covered by Medicare and commercial insurance plans – cover many more aspects of a person's well-being than those given at a younger age. Unlike a head-to-toe physical exam, the annual wellness visit takes a more comprehensive look at a person's life, said Daniel Elshoff, MD, a primary care physician with Stillwater Family Care in Versailles.
"The main purpose of the annual wellness visit for an older adult is to look beyond their current problems and to prevent things that otherwise might be coming their way," said Dr. Elshoff, who practices with Premier Physician Network. "More importantly, we dive deep into their social circumstances, including problems they may be experiencing as they go throughout a day."
The annual wellness visit involves a series of questions and assessments, which may be conducted by any qualified member of a patient's health care team such a physician or advanced practice provider. The assessments are geared toward addressing several different areas of their health.
Physical health issues – The visit may not be a thorough physical exam; however, providers still seek to cover health issues important to older adults. Basic vitals such as weight, height and blood pressure are gathered along with additional questions that may help providers understand if a person is having issues common to older adults such as urinary incontinence.
Steps for prevention – Discussions may be had about what type of immunizations are important and when they need to take place. Education and counseling about screenings for things such as cancer or osteoporosis will also be a part of the conversation. The provider will take time to explain why these diseases are important to prevent.
Look at daily living – This visit provides a functional assessment of an individual by exploring how they are doing with day-to-day activities such as getting out of the house, preventing falls in their home and even reviewing their ability to pay for necessary medications. A provider will ask questions that may help identify any struggles an older adult may be having with depression or anxiety.
Focus on the future – Providers may discuss the importance of having a living will or a durable power of attorney for healthcare.
"These are things that some older adults may not have thought of and it may help initiate conversation about end-of-life issues," Dr. Elshoff said.
The annual wellness visit has created a tailor-made assessment for older adults that addresses the unique needs of their population. Well visits with a primary care provider are a priority at every stage of life, but should take on a different look as an individual's needs change with age.
"When we look at well-child visits we see a comprehensive head-to-toe examination that is focused on immunizations and prevention. In the middle-aged population, we're screening for cholesterol and updating immunizations," Dr. Elshoff said. "What we find in the older adult population is that history taking and assessment of risks or functionality is much more important than just a head-to-toe examination."
Despite the look or focus of a wellness visit, Dr. Elshoff said it is important for every individual to make it a priority. Medicine has come a long way in treating diseases, but prevention will always be the most powerful tool in health care.