Family Exercise Instills Lifelong Habits, Strengthens Bonds
Fun games and simple activities can have positive impact on health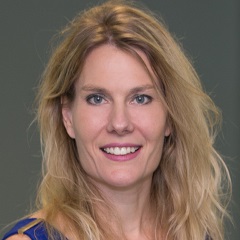 DAYTON, Ohio (September 11, 2018) – The one thing most modern families aren't lacking is enough activity in their schedule, but a local doctor stresses that busyness shouldn't be confused with the type of exercise needed to keep parents and kids healthy.
Leading health organizations such as the Centers for Disease Control and Prevention (CDC) say adults like mom and dad should get at least 180 minutes of exercise per week while their children should get a good solid hour every day. But statistics are proving that those numbers may not be reality for most members of a family.
A report by the CDC shows that obesity among children and adolescents has tripled since the 1970s. So, while kids are being run from one sport to another through a week, the time they spend sitting in front of a screen may be having a negative impact on their weight and health.
Families can combat this trend by finding ways to exercise together, according to Anessa Alappatt, MD, a family physician with Fairborn Medical Center.
"Families who engage in physical activity together have multiple benefits," said Dr. Alappatt, who practices with Premier Physician Network. "Not only are they getting the recommended exercise, but they are also developing good patterns so that when kids get older they know what exercise looks like and that it is an important part of life."
Parents play a key role in establishing healthy exercise habits in a child's life, and they also instill something perhaps even more important – quality family time, she said.
"There are so many benefits to spending time together as a family," Dr. Alappatt said. "The kids aren't being isolated, and instead, are becoming more interactive with their parents. It creates opportunities for good discussions about school and friends."
Building exercise into a family routine shouldn't be overwhelming or difficult. Dr. Alappatt and her husband have found creative ways to incorporate exercise into daily life with their four girls. Here are some tips on how to make it work:
Start out small – Family exercise doesn't mean rallying the troops and training for a half marathon. It can be as simple as going for a nightly walk after dinner or playing hide-and-seek in the backyard. Families with older children may want to incorporate a hike or a bike ride on a local trail.
Do what you already love – Choose an activity that your family already loves to do to ensure that it will be done more than once. If your children love to dance, then look for ways to incorporate it into everyday activities. Jump off the couch during commercial breaks and see who can dance the craziest for 60 seconds. Time each other to see how many jumping jacks or pushups you can do before a commercial break is over.
Make it a competition – Choose a community activity like a themed 5K race and then start working toward that goal. Keep track of everyone's progress and set goals for race day. Many communities have fun races that incorporate the entire family such as Halloween runs where everyone dresses up.
"A lot of what families can do together is not what we think of as traditional 'exercise' where we hit the gym and get our heart rate up to a certain amount," Dr. Alappatt said. "It's getting our bodies moving by doing activities that are fun and enjoyable while still having a big impact on our health."