Medical Advice Should Always Be Verified Through Reputable Sources
Health tips shared by friends or family may not be scientific, but may be what brings comfort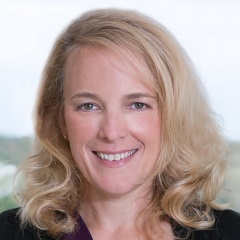 DAYTON, Ohio (May 21, 2018) – It's natural to want a quick fix or cure-all for what's ailing us, but one local doctor says it's important to check on the validity of medical advice passed on from others or picked up on a quick internet search.
"There are numerous sayings that we may have become accustomed to over the years," said Anne Reitz, MD, a family physician with Centerville Family Medicine. "The questions patients bring into our exam room are often what I would call medical myths."
Advice such as how to break a fever or cure a cold are common beliefs passed down through family and friends. Some of it may hold a bit of truth to it, while the remainder can be completely off base. Medical myths are convictions or truths based off information circulating in today's media, said Dr. Reitz, who practices with Premier Physician Network. While some of the advice may not hold strong scientific evidence, here's a look at some of the popular schools of thought:
Starve a fever, feed a cold – It was once believed that eating made the body hot, but we know the opposite may be what's true. Our body needs the nourishment and hydration that comes from food and liquids when it is fighting an illness. So, drink up and eat when you feel able to give the body the strength it needs.
The chicken noodle soup cure – It has been said that a bowl of chicken soup has what it takes to heal the common cold. Chicken soup may not cure a cold, but it can deliver some of the vitamins and minerals the body needs during an illness. Sodium in the broth can help the body retain fluids, help restore or increase blood circulation and make a person thirsty for more fluids.
Being cold can make you sick – Our mothers may have shouted this thought to us as we headed outdoors without a coat. This may seem true simply due to the coincidence of colder weather and cold and flu season. However, outside temperatures don't make us sick – viruses do. Choose proper clothing to safeguard against frostbite, but focus more on proper hygiene such as handwashing to avoid sickness.
The flu shot gives me the flu – Dr. Reitz said this could be one of the most widespread and believed myths of our day. Unfortunately, people make the decision not to get the flu shot believing that it will make them sick. The truth is that the flu shot contains a dead virus. The feeling of achiness or tiredness after a flu shot may actually be their body's immune response to getting it.
"I think it's important that people understand the sources they are consulting and make sure that they are backed up by sound information or research like that which would be found on the Centers for Disease Control and Prevention website," Dr. Reitz said. "At the same time, most of the beliefs we may have grown up with aren't going to harm us. In fact, if eating a bowl of soup is what feels good when you're struggling with a cold, then do what makes you feel better."