Some Women Seek Vaginal Birth Experience after Undergoing Cesarean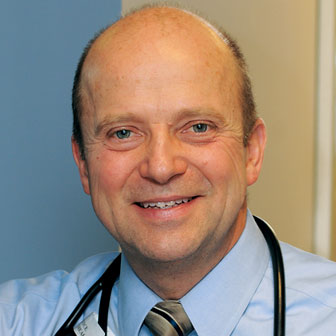 DAYTON, Ohio (December 16, 2016) – Birthing a baby can be a long, painful process, but for many women the experience fulfills a deep emotional longing as a new mom.
A vaginal birth, however, isn't a reality for millions of moms each year in the United States. Emergency medical issues with mom or baby and long labors that don't progress are among the many reasons a woman may have to undergo a cesarean section instead of a vaginal birth. In fact, nearly one-third of pregnant women in the United States give birth through cesarean sections, according to research by the Centers for Disease Control and Prevention
(CDC).
A C-section, as it's often referred, helps provide the most important outcome: a healthy mom and baby, but for some women the desire to experience a vaginal birth may linger.
"When a mom is pregnant and dreaming about having her baby, the outcome she and everyone else wants is a healthy baby," said Stephen Guy, MD, an OB/Gyn with Women's Health Specialists & Midwives of Dayton. "Some women may feel robbed of that experience because of having a previous C-section. They may have felt like they didn't get to experience all their options and desire to try again."
Some women can still strive for a vaginal birth with subsequent births, but her chances of achieving it may depend on the circumstances leading up to her previous cesarean. Dr. Guy said there are other factors that determine if a woman may be a good candidate for a vaginal birth after cesarean (VBAC), including but not limited to:
Number of cesarean births – How many C-sections you have experienced matters. A woman who has had more than two cesarean births is not considered a good candidate for a VBAC.
Location of incision – It's important that the incision made on the uterus during a previous C-section be a low incision below the navel. If the incision from a previous C-section is vertical (up and down), then a VBAC is not recommended.
Timing and type of labor – Moms-to-be who are over their due date or who are considering an induction are not good candidates for a VBAC. Strong medications, such as those needed to induce labor, have to be used very cautiously for a VBAC. This limits how an induction is performed or progresses.
The right medical care – Pursuing a VBAC is a big commitment from not only the woman, but also her provider. Not all hospitals are equipped to handle VBACs since they may require special care. Women should check with their obstetrician to learn what local options are available for women who want to pursue a VBAC.
"It's very important to have the right setting and the right people in place," said Dr. Guy, who practices with Premier Health Specialists. "The biggest risks with a VBAC are for the baby. If the uterus ruptures, if there is a sudden change in fetal heart rate, it's very important that we get that baby out as quick as possible."
It's important for women to understand the risks involved with VBACs, but also realize that it can be a possibility and an opportunity for a second chance at experiencing a vaginal birth.
For more information on VBAC or to find a Premier Health Specialists physician near you, visit www.premierhealthspecialists.org/obgyn.