Children of All Ages Must Be Educated on Pool Safety
Drowning is the second-leading cause of death in children infant through adolescent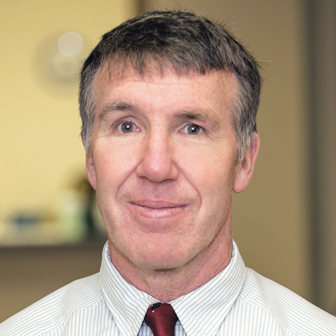 PIQUA, Ohio (May 10, 2016) – A pool can have a magnetic draw for children during the long, hot days of summer, but it can also be a source of tragedy if children and parents are not properly educated on the risk of drowning.
According to the American Academy of Pediatrics (AAP), drowning is the second leading cause of death for children ages one to 19, claiming the lives of about 1,100 children in 2010. Toddlers and teenage boys are said to be at the greatest risk for drowning. Leading organizations such as the AAP and health experts say a lack of education is at the core of this matter, and that if changed, could make the difference between life and death.
"Educating families about the risk of drowning is extremely important," says Paul Weber, MD, a pediatrician at The Pediatric Group in Troy. "A lot of times kids are swimming and they do not know the risk of drowning until they are in trouble, and at that point it may be too late."
Adults and children who are properly educated about drowning can make wise choices and avoid behavior that can place them in dangerous situations involving water. Adults should understand what measures they need to take if they own a pool or if they have children who are swimming while under their supervision. Children should be informed about the possible danger areas that often lead to drowning.
"One common issue that is not always understood is the danger of entrapment under water," Dr. Weber says. "We have seen girls' long hair or younger children's small limbs become entrapped in drains under the water. It doesn't happen a lot, but is a tragedy when it happens because the child is often out of sight and unable to resurface for air."
Adults and children should also be aware of the danger of above ground pools that have flexible borders. Children have been known to fall into a pool when its side folds in due to the pressure of someone leaning on it. Personal and public swimming pools are not the only bodies of water that place children at risk. Lakes, rivers and ponds can pose a threat when their depths are overestimated and someone dives in and injures their neck. Likewise, oceans can unexpectedly carry a child under or away from parents when they enter a rip tide, Dr. Weber says.
All children are at risk for drowning, but there are certain factors that place some children at a higher risk. Infants and toddlers are at high risk because they cannot swim. Adolescents are at a higher risk because they often participate in behavior – such as alcohol use – that can impair their judgment around water. Children who have certain medical issues, are intellectually impaired or who have a history of seizures are also at higher risk for drowning, Dr. Weber says.
Just because swimming is associated with certain risks doesn't mean children can't have fun in the water. Dr. Weber encourages families to follow these steps in order to help keep children safe while enjoying the water this summer.
Educate children in your care – The single most important step any parent or guardian can take is to educate the children in their care about the potential dangers of water.
Take responsibility – Families who have a pool on their property should take all the necessary precautions to keep children safe. This includes installing a separate fence and lock around the pool, supervising children when swimming on their property, and becoming trained in CPR in case of an emergency.
Make no assumptions – Adults should not assume they know the skill level of children who are swimming while under their care. The age of a child, for instance, is no guarantee they can swim without adult supervision. Likewise, just because a child participated in a swimming lesson doesn't mean he can swim independently.
Utilize flotation devices – Preschool aged children should always swim with the help of a certified flotation device. Children of all ages should use flotation devices when swimming in open water such as in a lake or ocean. Make sure that the flotation device is made of hard foam and not inflated plastic or rubber, which can both be punctured and deflated.
Know the rules – Infants, toddlers and children should always be in "arms reach" of an adult, Dr. Weber says. Older children who have proven they can swim independently, should never swim alone and should always be within "eyes reach," he says.
Remember sunscreen – Water safety should extend beyond the pool and include the use of sunscreen of 30 SPF or higher.
For more information on water safety or to find a Premier HealthNet healthcare provider near you, visit http://www.premierhealthnet.com.