Cultural Shift Means Moms and Daughters Experience Life Changes Together
Increased communication and understanding can help families work through it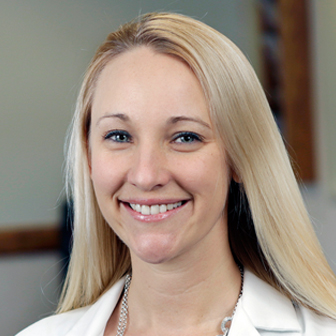 DAYTON, Ohio (April 20, 2015) – A significant shift at the age in which women are having children coupled with a noticeable drop in the onset of puberty has many families dealing with an issue that past generations may never have imagined.
More mothers and their daughters today are entering perimenopause and puberty at the same time. Both seasons are significant in a female's life, with each delivering very real symptoms – such as irritability and mood swings – as hormones shift and attempt to settle into a new rhythm. Amanda Fox, a certified nurse practitioner at Dulan and Moore Dulan Family Wellness Center in Lebanon, said this new phenomenon can have an effect on family relationships if there is a misunderstanding about what a mother or daughter is experiencing.
"The stages in a female's life have definitely shifted in the past couple of decades," Ms. Fox said. "As a result, we are seeing households where mom is going through perimenopause and the daughter is going through puberty at the same time. This can have a significant impact on the mother-daughter relationship if steps are not taken to help avoid conflict that can arise from hormonal changes."
According to recent statistics released by the Centers for Disease Control and Prevention (CDC), the age when women are choosing to have children is dramatically shifting. Childbearing continues to rise among women aged 35 and older with rates now at its highest levels for that age group in the past 50 years. Meanwhile, women aged 35 and younger continue to see a decrease in first-time births - providing a clear signal that women are waiting longer to have children, the CDC said.
Meanwhile, childhoods in the United States are becoming shorter, according to research conducted by The Breast Cancer Fund. Girls are now getting their first menstrual cycle a few months earlier than girls 40 years ago and experiencing other physical developments up to two years earlier than decades before, the fund said.
A woman who conceives a daughter at 30 or older raises the likelihood that her daughter will hit puberty when the mother is in her mid-40s - the average age for perimenopause. Perimenopause is a transitional time in a woman's life where her ovaries begin creating less estrogen. A perimonpausal woman can experience a host of symptoms including hot flashes, irritability, breast tenderness, fatigue and irregular periods. The length of time a woman experiences perimenopause can vary, but its end is marked when she has gone 12 months without a menstrual cycle.
Puberty is the time in life when a girl becomes sexually mature. It is a process that usually happens between ages 10 and 14 and can cause physical and emotional changes. It can often be a challenging time for girls as they look for ways to cope with the changes their body is going through, including new ways they experience and process the world around them, Ms. Fox said.
"Generally, puberty is a time where they go from being a concrete thinker to one who begins to broaden their understanding of the world – how they think, reason and remember things," she said. "It's also a time where conflict can arise. Adolescents may begin placing their friends first and family last and this can tend to create adversity, especially between a mother and daughter."
Perimenopause and puberty share some similar symptoms and both can have an impact on the way females relate to one another. Ms. Fox encourages mothers and daughters to be as open as possible with one another as well as other family members.
"Verbalize your feelings. Keep talking, talking, talking," she said. "When you get that eye-rolling from your daughter, don't take it personal. Give each other space and if you are stuck in a disagreement or struggling with something just give them a hug. Tell your daughter, what you need to understand for yourself: It's okay when you're not feeling okay."
For most mothers and daughters, the wave of change will come to an end with no real emotional scars. However, females need to know there is help and support if at any point in their journey they feel overwhelmed.
"Sometimes it helps girls or women to talk it over with a physician – someone who can validate what they are feeling," Ms. Fox said. "A trusted physician can also confirm that symptoms don't point to any other health issues."
For more information on perimenopause and puberty or to find a Premier HealthNet physician near you, visit http://www.premierhealthnet.com/doctor.