Upper Valley Women's Center Renews Commitment to Miami County
Obstetrics and gynecology practice unveils new location, expanded physician team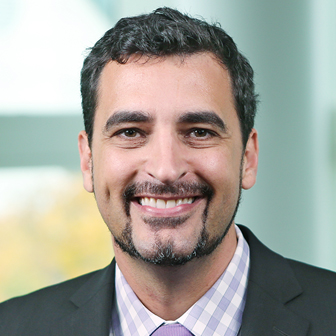 TROY, Ohio (December 15, 2014) – This December the Upper Valley Women's Center will renew its 20-year commitment to the women of Miami County when it opens a larger location and expands its team of physicians.
Earlier this month, the obstetrics and gynecology practice unveiled its new 5,000-square-foot location in Troy. The office – located inside Upper Valley Medical Center's physician office building – will increase the practice's space and expand the amount of in-office procedures available to patients.
"Our goal is to work closely as a team and to increase convenience for our patients," Sergio Vignali, MD, an OB/Gyn physician at the Premier Health Specialists practice said. "This new office will help us achieve that."
The physicians at the practice, as well as Kimberly Diltz, CNS, APN, previously divided their time among several locations in Piqua, Troy and Tipp City. Patients will continue to be served at those locations, but most of the physicians' time will be spent at the new Troy facility. This will foster collaboration among the physicians and provide close proximity to Upper Valley Medical Center for deliveries or gynecologic emergencies, said Dr. Vignali, who came to the Troy area two years ago in search of a close-knit community in which to practice.
"The personal relationship between the doctor and patient is at-risk today. I value places like Troy because they provide a community where my patients know me and I know them," Dr. Vignali said. "What I found in this area is a medical community that not only cares for its employees, but also has a long-term commitment to the people it serves."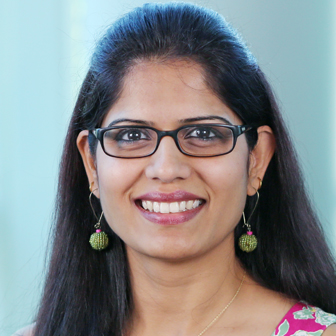 Dr. Vignali is so passionate about Upper Valley Women's Center's commitment to Miami County that he spent the past year seeking new physicians who share his same vision. In 2014, the practice welcomed two new physicians – Neil Salas, MD, and Rashmi Bolinjkar, MD – and recently announced the addition of Ashok Buddhadev, MD, a long-standing OB/Gyn in Miami and Shelby Counties. Dr. Buddhadev, who has maintained his own private practice in Sidney and Troy for the past 20 years, said joining a large health care system will provide the administrative support needed to help him focus on patient care and increase the number of women he serves. His decision to join Upper Valley Women's Center was driven by its competency and high standard for patient care.
"For me as a physician, and for all of us involved in health care, we need to embrace the changes," Dr. Buddhadev said. "To provide the best possible care, we must all work together, continuing our education and teaching our colleagues. It's essential that we work together and create a team atmosphere."
Dr. Buddhadev and Dr. Vignali both share a special interest in minimally invasive robotic surgery and the practice's entire team is certified in this area. Aside from the new office's 12 exam rooms, it will include one procedure room, one ultrasound room and one NST room. New procedures offered at the practice include Novasure (endometrial ablation), Essure (no incision sterilization), office hysteroscopy, urodynamics (testing for urinary incontinence) and bone density scans. The practice has always offered LEEP (for the removal of abnormal cervical tissue) and in-office cryotherapy of the cervix.
Dr. Vignali is excited about the ability to offer these additional procedures and sees it as a benefit to women in the community.
"Patients will sometimes forgo a procedure because of its out-of-pocket cost," he said. "We may be able to address such financial concerns by doing the procedure inside the office."
Upper Valley Women's Center is located at 3130 N. County Rd. 25A, Suite 212, in Troy. The practice is accepting new patients, and most insurance plans are accepted. To schedule an appointment, call (937) 335-1660. To learn more about the practice and its physicians go to uppervalleywomenscenter.com.