Federal Law Makes Breast Reconstruction a Right for Cancer Patients, Survivors
No time limit in which women can consider surgery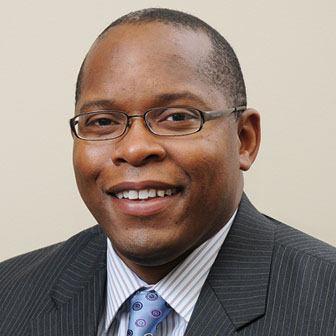 DAYTON, Ohio (October 14, 2014) – The decision to undergo breast reconstruction after a lumpectomy or mastectomy is big enough by itself, but worrying about the cost of the surgery shouldn't add to a patient's stress.
A law enacted 16 years ago helped lift that burden from women by mandating that such surgeries be covered by insurance companies. However, one local plastic surgeon worries that many women remain unaware of the law's existence.
"The Women's Health and Cancer Rights Act (WHCRA) remains one of the best kept 'open secrets' that too many women simply aren't taking advantage of after enduring a lumpectomy or mastectomy," said Todd Hicks, MD, of Premier Plastic Surgery.
Written into law in 1998, the WHCRA dictates that group health plans, insurance companies and health maintenance organizations (HMOs) offering mastectomy coverage, must also provide coverage for certain services relating to the mastectomy. This required coverage includes all stages of reconstruction of the breast on which the mastectomy was performed as well as surgery and reconstruction of the other breast to produce a symmetrical appearance.
"One of the wonderful things about this law is that there really is no time limit regarding when the benefit is administered," said Dr. Hicks, a physician with Premier Health Specialists. "This applies to women who have had a mastectomy years ago, but who now feel as if they are in a place – both emotionally and physically – to consider reconstruction."
Breast reconstruction is a type of surgery for women who have had all or part of a breast removed. In the surgery, a plastic surgeon rebuilds the breast mound to its previous size and shape. Most women who have had a mastectomy (or full removal of a breast) are able to undergo breast reconstruction. Women may undergo reconstructive surgery to help rebuild their natural shape, eliminate the need for external prosthesis such as forms that are worn in a bra and to look more balanced when wearing a bra or swimsuit, according to the American Cancer Society.
Dr. Hicks said the good news is that it is never too late for a woman to discuss her options for breast reconstruction. In many cases, the discussion for reconstruction becomes easier the further a woman is from her cancer journey. A study recently released in The Journal of the American Medical Association (JAMA) said it can often be hard for physicians to bring up reconstruction with newly diagnosed breast cancer patients because their thoughts are often centered on just trying to beat the disease.
Breast cancer support organizations advise women to discuss their reconstruction options with their healthcare team such as radiologists, oncologists and surgeons. Reconstruction is a unique process for each woman and requires a tailored plan to fit their needs and desires, Dr. Hicks said. It is also important that women not let concerns or misconceptions keep them from considering the surgery.
"Women may have misconceptions about reconstruction that are not true such as a fear that surgery will skew the accuracy of future breast screenings," Dr. Hicks said. "It's our hope that women will seek the advice of a professional to help direct her decisions."
To learn more about breast cancer or to find a plastic surgeon, visit www.premierhealthspecialists.com.