After Hours Care Poised to Play Important Role in Shifting Healthcare Climate
Practice offers patients more affordable, often faster option from emergency department visits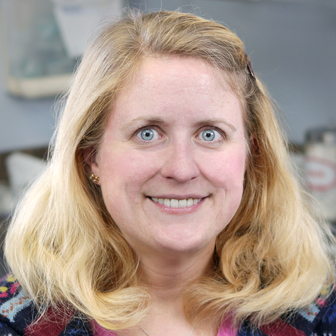 TROY, Ohio (September 29, 2014) – Kathryn Lorenz, MD, wears two hats as a primary care physician. She works at her regular primary care practice seeing patients for routine checkups, illnesses, immunizations and prescription refills. Then, two nights a week she shifts into acute-care mode as a physician at After Hours Care, treating patients she may have never met before but who are in need of immediate care.
Dr. Lorenz views all of her patients equally, whether they were treated on a Monday at 8 a.m. for a sore throat or on a Tuesday at 8 p.m. for a wound needing stitches. The difference for the patient, however, can be significant. At After Hours Care, patients receive late-night care at a cost similar to that of a scheduled morning visit, while bypassing the often-crowded waiting rooms at area emergency departments.
After Hours Care – a Premier HealthNet practice located at 31 S. Stanfield Road in Troy – was established to handle urgent health care issues such as sprained ankles, ear infections and upper respiratory infections. Since then, its need has become increasingly important as the industry seeks to cope with overworked emergency departments, a shortage of primary care physicians, and an increasing number of newly insured patients due to the Affordable Care Act, Dr. Lorenz said.
Studies have shown that urgent care facilities, such as After Hours Care, are one of the fastest-growing areas of health care. In 2012, there were 9,000 urgent care centers like After Hours Care in the U.S., according to the Urgent Care Industry of America's annual benchmarking study. That number is expected to grow by 10 percent every year.
"People come into After Hours for a lot of different reasons," Dr. Lorenz said. "Many of them want to bypass the emergency room, while others come because they can't get in to see their regular doctor. Many doctors are really busy, making it difficult to fit all of your sick patients in one day. Occasionally, I might see one of my regular patients walk into After Hours because my schedule was so full."
Perhaps the best thing about After Hours Care is the cost. Unlike an emergency room visit that can cost hundreds of dollars, an After Hours Care bill is often no more than what a patient would pay for a regular office visit. That's good news not only for the patient, but also for area emergency rooms.
Reports have shown that a good portion of patients walking into emergency waiting rooms are there for non-emergency issues. Nearly 80 percent of adults who visited the emergency room in 2011 did so because of a lack of access to other providers. This is significantly more than the 66 percent who visited due to seriousness of their medical issue, according to the Disease Control and Prevention (CDC). According to the CDC, the top reasons for a person's last emergency room visit is because their doctor's office was not open and there was no other place to go.
Dr. Lorenz said patients who discover After Hours Care are extremely pleased with the option it offers, not to mention the service.
"We have a stack of Thank You notes," Dr. Lorenz said. "I think people come in because our staff is incredibly friendly, and we work hard to have two practitioners here during peak hours and peak seasons so the wait is kept at a minimum. I think they appreciate that."
Still, Dr. Lorenz said After Hours Care does not exist to serve as a substitute for the primary care physician. Preventive care is vital for patients and having an established relationship with a doctor is the best way to help reduce the risk for chronic diseases and to help manage them. After Hours Care, for instance, does not refill management medications that might be prescribed for blood pressure or cholesterol.
"We are here help patients when they are unable to see their doctor whether it's because of the timing of their injury or illness or the availability of a practice's schedule," Dr. Lorenz said. "We love filling that occasional void, but could never replace the benefits that come from an established relationship with a primary care physician."
To learn more about After Hours Care in Troy, visit www.afterhourscaretroy.com