Heart Disease Continues to Pose Health Threat to Women
It's never too early for women to evaluate their risk for the disease and make lifestyle changes
DAYTON, Ohio (April 22, 2014) – Heart disease is a serious threat to a woman's health, but women haven't always believed this to be factual.
Women still believe that heart disease is a man's health issue and few understand that the majority of the disease's risk factors are controllable – especially when treated earlier in life, said Ann DeClue, MD, a Premier HealthNet primary care physician in Lebanon who has a special interest in women's health and heart disease.
Only one in five American women believes that heart disease is her greatest health threat, according to the American Heart Association (AHA). Yet, heart disease is a killer that strikes more women than men, and is more deadly than all forms of cancer combined. While one in 31 women die from breast cancer each year, heart disease claims the lives of one in three, according to the AHA. That's roughly one death each minute.
The lack of awareness among women can be alarming, but perhaps just as concerning is data – reported in the American Journal of Cardiology – that suggested women are not treated as thoroughly or as aggressively as men, despite the fact that the disease claims both men and women equally, Dr. DeClue said.
"We still have this idea that heart disease is just a man's illness even though we know it is not," Dr. DeClue said.
George Broderick, MD, a cardiologist at The Premier Heart Associates, said that women still tend to think that heart disease is not a concern for them because of their gender. Typically women give more concern to breast cancer, he said, although a woman's likelihood of dying from heart disease is seven times higher than that of breast cancer.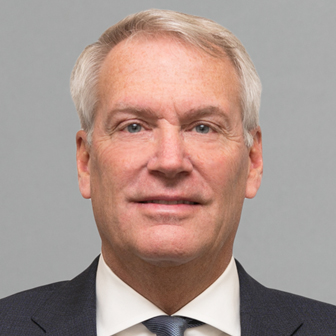 "It is extremely important for women to focus on heart disease," said Dr. Broderick, a Premier Health Specialists physician. "Not that one issue should overshadow another. They both should be seen as serious health risks."
The most important thing the medical community can do is make sure that women understand the definition of heart disease.
"We hear the term 'heart disease' all the time, and it is a generic term that can mean any diseases of the heart," Dr. Broderick said. "But when we are talking about women and heart disease, we are really focusing on coronary artery disease –atherosclerosis, or hardening of the arteries, and the manifestations of coronary artery disease as it relates to the weakening of the heart muscles."
Dr. Broderick said it is imperative that women consider their risk factors for heart disease even at an early age. It is true that men are at a greater risk of heart disease than a pre-menopausal woman, but once a woman is past menopause, her risk is similar to a man's. Even women in their 20s and 30s need to know vital numbers such as blood pressure, cholesterol and blood sugar, taking steps to get them under control if they are determined to be too high. This helps build a healthy foundation on which to enter menopause when the body begins losing estrogen – a woman's natural defense against many disease processes.
According to the AHA, 90 percent of the American population has at least one risk factor for heart disease. A third of Americans over the age of 20 have high blood pressure – many do not even know it. Yet, high blood pressure along with other major risk factors such as diabetes, high cholesterol and weight are among the six risk factors that can be modified in a woman's life. There' are only two she can't change – age and family history.
"One of the main reasons a woman doesn't know her risk factors is because she doesn't take the time to care for herself," Dr. DeClue said. "But women need to understand the processes that lead to a heart attack start early – even in their 20s and 30s. We need to understand this in order to make a difference."
To find out more about heart disease, visit www.premierhealthspecialists.com or to find a primary care physician, visit www.premierhealthnet.com/doctor.