Physician Opportunities
Premier Health offers a wide selection of rewarding physician practice opportunities in Southwest Ohio in employed and independent practices in primary care and medical specialties.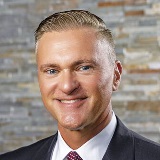 Eric J. Sedwick, MBA, CPC, CPRP
Premier Health System Director Physician and Advanced Practitioner Recruitment
Office: (937) 208-2482 (937) 208-2482
Cell: (937) 901-4298 (937) 901-4298
Job Description
We are seeking additional neurosurgeons to join our three physician employed groups. We are seeking candidates with interest and/or experience and fellowships in general with interest in trauma.
Our comprehensive neurosurgery team currently has physicians trained in general, neuro-onc and functional neurosurgery.
The primary admitting hospital is Miami Valley Hospital, a very sophisticated, 990-bed Level I Trauma Center and designated Primary Stroke Center. Premier Health is affiliated with Wright State University, offering support/protected time for basic science research interests, medical student and residency teaching opportunities & collaborations with engineering for device development. Miami Valley Hospital is a teaching hospital for numerous residency programs including general surgery and orthopedics, offering residency teaching opportunities.
Hospital and Practice Highlights:
Varian TrueBeam at Miami Valley Hospital South
3T MRI
3 ROSA neurosurgical robots
Medtronic O-arm
Brethen Center for Surgical Advancement in Robotics and Minimally Invasive Surgery
Epic System for Electronic Medical Records
Stryker and Stealth Navigation
36 bed Neuro-ICU
Busy clinical practice including complex instrumentation
Position will include an academic appointment at Boonshoft School of Medicine
Miami Valley Hospital currently running 3-4 Block OR's 5 days per week specifically for neurosurgery
Synergies with engineering department create opportunities in bioengineering, biomechanics & new instrument development
About Premier Health
Premier Health has grown to become the largest health system in southwest Ohio. Founded in 1995, Premier Health has more than 13,000 employees and 2,300 physicians, all with one mission: to build healthier communities.
Our comprehensive health system operates five campuses including Miami Valley Hospital in Dayton, Miami Valley Hospital South in Centerville, Miami Valley Hospital North in Englewood, Atrium Medical Center in Middletown and Upper Valley Medical Center in Troy and has more than 100 patient care locations.
Excellence in Patient Care
Premier Health became the first health care system in Dayton – and only the second in Ohio – to achieve system Magnet® Recognition from the American Nurses Credentialing Center. Nationally recognized as the highest standard for excellence in patient care, only 8 percent of U.S. hospitals hold the esteemed four-year designation – and only 20 U.S. health care systems have achieved the honor as a system.
Choose Your Lifestyle
In Greater Dayton and Southwest Ohio you'll find a wonderful mix of lifestyle options in some of the country's most affordable communities.
37 area high schools recognized as "Best in the Nation." View list of area schools and their ratings.
Air travel made easy with three major airports nearby, Dayton International Airport, Cincinnati/Northern Kentucky International Airport and John Glenn Columbus International Airport.
A diverse and plentiful selection of shopping, dining, arts, sports and recreation.
Choose vibrant, metropolitan living in urban lofts, historic homes and upscale neighborhoods. Or you may prefer newer, family-friendly neighborhoods in our progressive suburban communities. Or the charm of small-town or country living.
Access to country clubs and YMCA's located throughout Southwest Ohio.
Premier Physician Network
Premier Physician Network of Premier Health offers you and your family one of the largest selections of primary care and medical specialists in Southwest Ohio. That's more than 650 physicians and advanced practice providers in more than 125 locations – from as far north as Versailles to as far south as Kenwood in Northern Cincinnati. You'll find convenient access to quality health care, wherever you live in Southwest Ohio, at each stage of life.