Physician Opportunities
Premier Health offers a wide selection of rewarding physician practice opportunities in Southwest Ohio in employed and independent practices in primary care and medical specialties.
Experienced Cardiothoracic Surgeon – Thoracic Robotically Trained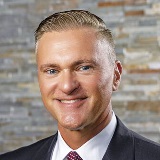 Eric J. Sedwick, MBA, CPC, CPRP
Premier Health System Director Physician and Advanced Practitioner Recruitment
Office: (937) 208-2482 (937) 208-2482
Cell: (937) 901-4298 (937) 901-4298
Job Description
Currently, the Premier Health system performs all aspects of cardiac surgery (except LVAD and transplant) and general thoracic surgery. The program currently performs over 500 open-heart surgeries per year, 100 TAVRs, and over 300 general thoracic cases in addition of a new ECMO program.
The new position will be 70% thoracic 30% cardiac, as we are looking for a surgeon to embrace a multidisciplinary team approach to customize complex treatments for individual thoracic and oncology patients. Our current surgeons at the system offer expertise in multiarterial coronary artery bypass, minimally invasive valve surgery, arrhythmia surgery, surgery for complex valvular heart disease and heart failure, thoracic aortic surgery, thoracoscopic and robotic lung resection, esophageal oncological and mediastinal surgery. There are opportunities for clinical research with the association of Wright State University.
The successful candidate will join three cardiothoracic surgeons and will work between our Level 1 Trauma Center, Miami Valley Hospital and Atrium Medical Center, a Level III Trauma Center. Atrium Medical Center is located 20 miles from Miami Valley Hospital. Premier Physician Network assumed control of the program in 2019. Since then, it has seen rapid growth.
Job Requirements
Board Certified/Board Eligible
American Trained, US Citizen or Permanent Resident Status
Five years' experience in robotic assisted thoracic surgery
About Premier Health
Premier Health has grown to become the largest health system in southwest Ohio. Founded in 1995, Premier Health has more than 13,000 employees and 2,300 physicians, all with one mission: to build healthier communities.
Our comprehensive health system operates five campuses including Miami Valley Hospital in Dayton, Miami Valley Hospital South in Centerville, Miami Valley Hospital North in Englewood, Atrium Medical Center in Middletown and Upper Valley Medical Center in Troy and has more than 100 patient care locations.
Excellence in Patient Care
Premier Health became the first health care system in Dayton – and only the second in Ohio – to achieve system Magnet® Recognition from the American Nurses Credentialing Center. Nationally recognized as the highest standard for excellence in patient care, only 8 percent of U.S. hospitals hold the esteemed four-year designation – and only 20 U.S. health care systems have achieved the honor as a system.
Choose Your Lifestyle
In Greater Dayton and Southwest Ohio you'll find a wonderful mix of lifestyle options in some of the country's most affordable communities.
37 area high schools recognized as "Best in the Nation." View list of area schools and their ratings.
Air travel made easy with three major airports nearby, Dayton International Airport, Cincinnati/Northern Kentucky International Airport and John Glenn Columbus International Airport.
A diverse and plentiful selection of shopping, dining, arts, sports and recreation.
Choose vibrant, metropolitan living in urban lofts, historic homes and upscale neighborhoods. Or you may prefer newer, family-friendly neighborhoods in our progressive suburban communities. Or the charm of small-town or country living.
Access to country clubs and YMCA's located throughout Southwest Ohio.
Premier Physician Network
Premier Physician Network of Premier Health offers you and your family one of the largest selections of primary care and medical specialists in Southwest Ohio. That's more than 650 physicians and advanced practice providers in more than 125 locations – from as far north as Versailles to as far south as Kenwood in Northern Cincinnati. You'll find convenient access to quality health care, wherever you live in Southwest Ohio, at each stage of life.
Apply for Experienced Cardiothoracic Surgeon – Thoracic Robotically Trained