8 Tips for Talking to Kids About School Shootings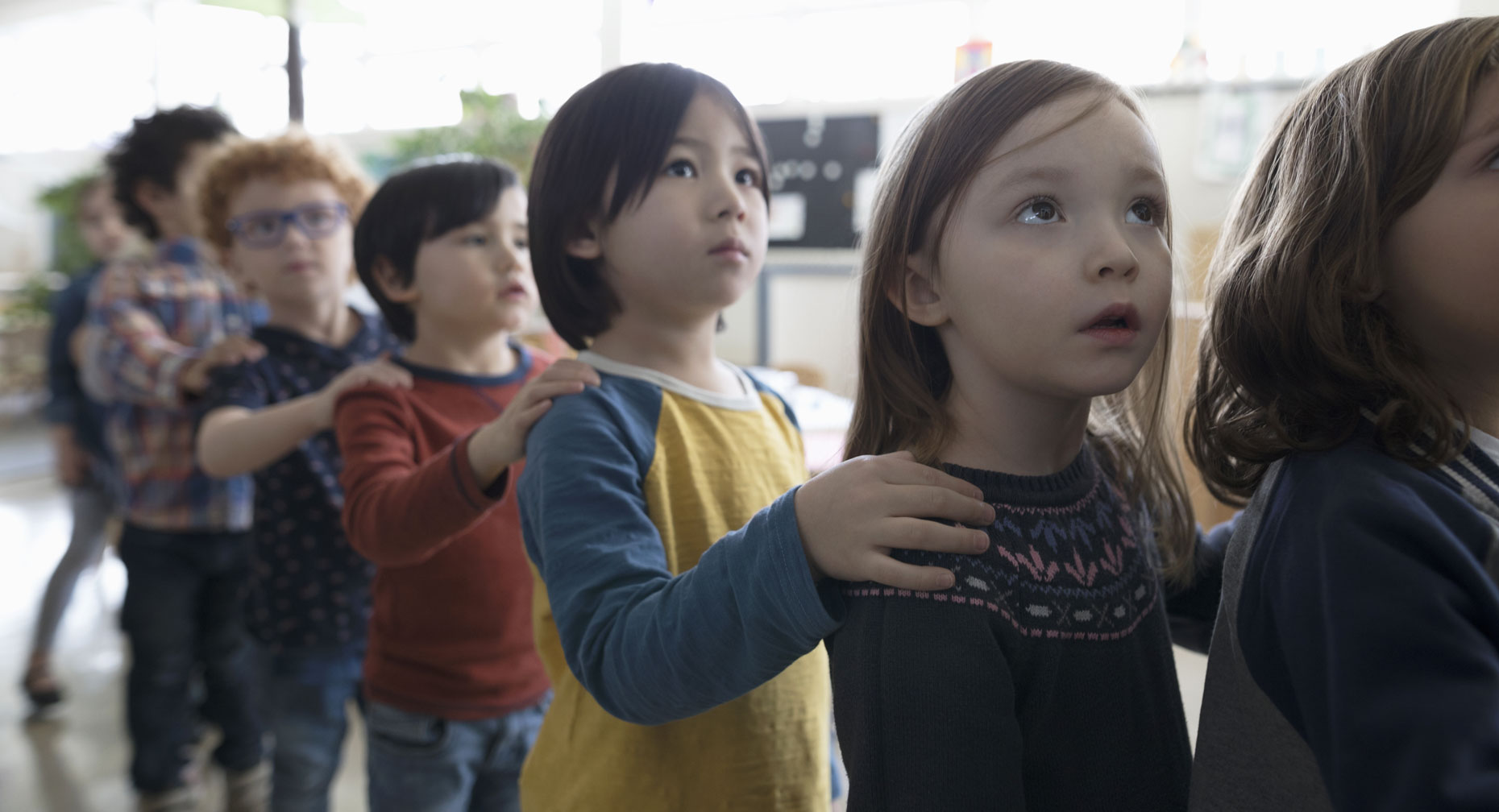 No matter how often it happens, each school shooting incident both horrifies and saddens us.
Even sadder is knowing that our kids have begun to accept school shootings as a fact of life. Lockdown drills and active shooter training are now as common as fire drills. And the 24/7 presence of news and social media in our kids' lives means it's nearly impossible to shield them from the details.
When a school shooting happens, how do we – as the parents and responsible adults in kids' lives – talk to them about what happened? How do we help them process the details, yet not become desensitized to the horrific violence?
Specialists from Premier Health recommend that you address each occurrence directly and openly with your children, while remaining sensitive to their age, unique personalities and ability to absorb such news.
Psychiatrist Mark Casdorph, DO, from Upper Valley Outpatient Behavioral Health, and Shauna Dilworth, MS, LPCC-S, Clinical Supervisor, Young Children's Assessment and Treatment Services (YCATS) program at Samaritan Behavioral Health, offer the following tips for handling these sensitive conversations:
"Ask the question, 'how are you feeling about this?' and be a good listener," advises Dilworth.
1. Talk About It
Your child will hear about what happened, whether through the media, online or from their peers. Dilworth recommends that you give children some time and space to absorb the news, but don't avoid or ignore it, because you can send the message that you aren't interested in what your children think or feel. This could cause them to withdraw and not talk about something that might be bothering them greatly.
Dr. Casdorph suggests parents initiate a conversation with their children. "Be calm, matter of fact, and ask what they've heard," Dr. Casdorph says. With so many media options available to kids, "they may be hearing something different from you," he says. "Ask them what their friends have heard, too."
Explain things in kid-friendly terms, and consider your child's age and developmental level when giving information. Too many details could cause unnecessary stress for a child who can't yet understand or process them.
2. Ask Questions and Listen
"Ask the question, 'how are you feeling about this?' and be a good listener," advises Dilworth. "Your children should feel safe telling you what they think or feel without the fear of being judged."
Kids need you to be accepting, nurturing and engaged, Dilworth says, so when they get in conversations with others, they feel safe saying, "I don't agree with you, but I respect what you say."
Dr. Casdorph recommends that you "Listen for their fears, and remind them that people responded quickly to catch the shooter and to help those who were shot."
Because news of events like school shootings can make an already-depressed child feel worse, Dr. Casdorph says it's important to discuss the good guys, too. "This lets your children know these incidents are not hopeless."
3. It's OK Not to Have All the Answers
Parents don't have the answers to all of the world's problems, and it's OK to say so. Often, kids aren't looking for solutions — they're really looking for understanding.
4. Limit Their News Consumption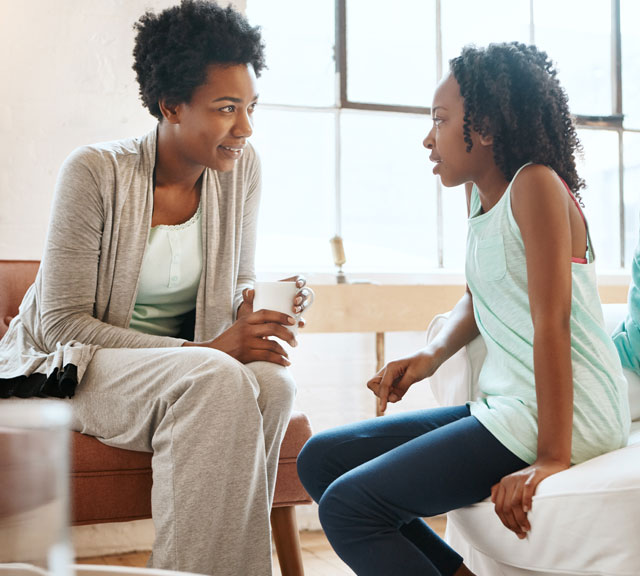 Should you allow your child to watch news about the shooting? The answer is both "yes and no," Dr. Casdorph says. Often, you'll see the same clip played over and over. "Young children may think the shooting is happening again and again," he says.
Instead, Dr. Casdorph recommends, "Watch it (the news) with them, but then turn off the television and discuss what you saw."
5. Understand That Play Is the Language of Children
Observe what your children are doing and playing with, and join them. Notice the themes of their play. Often children will use toys to play out scenarios that are traumatic or bothersome to them. Read books about children and other people getting along and sharing their feelings. Talk to your child's teachers and/or caregivers to see if there are any changes in their play.
6. Encourage Your Teen to Open Up
Teens often don't want to talk, at least to their parents. If your teens don't want to talk, open a conversation about what their friends are saying. They may open up or, through conversation, add an opinion of their own.
If you disagree with your teen, avoid getting into a power struggle. Be respectful and use active listening. Encourage independent thinking without judgement, so your teens feel safe expressing what they believe.
"When kids and teens don't feel heard, their self-esteem can begin to suffer," Dilsworth says. "This opens them up to even greater influence from people and things around them."
7. Have Follow-Up Conversations
It can take days or even longer for kids to process these kinds of events. That's why Dr. Casdorph counsels parents to be patient. "This is not a one-and-done conversation. Talk about it several times. Ask if the kids have new questions or new fears." Doing so helps children feel comfortable talking about it, he says, because they'll know that "my mom and dad have my back on this."
8. Watch for Warning Signs
Every child will respond to traumatic news differently. Some will be fine; others may have an immediate and acute reaction. Still others may not show signs of stress until days or weeks later.
Most children will return to normal relatively quickly, but watch for any signs that your child or teenager might be having trouble coping with the news, including:
Changes in school performance
Changes in relationships with peers and teachers
Refusing to go to school
Excessive worry
Aggressive behavior
Separation anxiety
Feeling tired
Sleeplessness
Bedwetting accidents
Nightmares
Headaches
Stomachaches
In older children or teens, use of illicit drugs, alcohol or tobacco
Loss of interest in activities that the child used to enjoy
Dilworth says that if you notice behavior changes like these, it could be a sign that your child is worried or anxious. "Love on them a little bit more, offer time together and be a parent that is engaged and willing to listen," she says. Also, don't be afraid to seek outside services if your child continues to struggle.
Source: American Psychological Association; Shauna Dilworth MS, LPCC-S, Clinical Supervisor, Young Children's Assessment and Treatment Services (YCATS), Samaritan Behavioral Health; Mark Casdorph DO, Upper Valley Outpatient Behavioral Health