Reflections: A Year of Change and Growth
By Peggy Mark, system vice president, chief nursing officer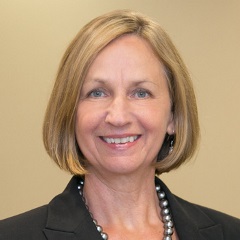 This is a good time of year to reflect – to look back on the year and reflect on things such as our family, our community, and the work we have chosen to do. I wanted to share with you some of my reflections on our work in nursing here at Premier Health, which recently were enriched by spending time with one of our profession's great nursing theorists: Sr. Callista Roy.
I recently had an opportunity to spend a few hours in a small group setting with Sr. Calista Roy. Many of you might know Sr. Callista Roy from your time in undergraduate or graduate school when you probably used the Roy Adaptation Model for one or many of your projects and papers. During my time with Sr. Callista Roy, I was reminded that our profession's goal from the very beginning has been to promote health of the whole person. We do this by using the environment to aid the natural processes of the body healing itself and to create and live a healthy life. In this foundation of holism, we focus our work on the individual, family, community, and the environment in which our patients live out their lives. Sr. Callista Roy's adaptation model recognizes that every person is essentially an adaptive system with complex internal processes that allow the body to adapt to the changing environment. This remarkable adaptation takes place physically, psychologically, socially, and spiritually with the ultimate goal of growing, developing, and flourishing as human beings.
For all of us here at Premier Health, 2018 was a year of change. We closed Good Samaritan Hospital and transitioned more than 80 percent of our employees to our other facilities. We opened new care units, urgent care centers, and primary care and specialty practices. We changed leaders, lost colleagues, and gained friends. We even decided to take a journey toward Magnet designation to recognize our great organization and the incredible care we provide to our patients. All in one year.
And through that process, we demonstrated Sr. Callista Roy's adaptation model within our own lives and the lives of those we care about. We adapted to the rapid changes occurring around us. We had to make sure our bodies were supported to take on new work, long hours, and increased stress. We worked together to understand what was happening in our environment and how we could support one another emotionally and psychologically through these changes. Socially, we reached out to one another and formed new teams and new friendships. We also reached out to our families and friends for support. We helped them help us through the changes. Finally, we reached deep into ourselves, our relationships, our spirituality to help us stay grounded at our core – to stay connected as people, as caregivers, and as nurses. We continued to grow, develop, and flourish.
No matter how complex a situation might seem, nurses have a unique way of never losing sight of the whole while tending to the parts. We understand that as human beings, we have an immense ability to adapt, and that our role is to support that potential. We do this in partnership with others, valuing the diversity of every individual and of every perspective.
I thank every one of you for the work that you do and for the unique gifts you bring, and I wish for you a very happy holiday season. I hope you can take a few minutes to reflect on your year and the goodness you bring into the world.
<<Back to Premier Nursing News - December 2018