Recent Miami Valley Hospital DAISY Award Recipients - October 2018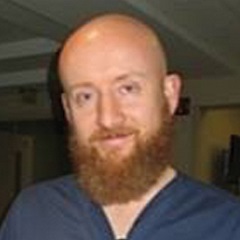 Lyndon Dueck, Miami Valley Hospital Emergency Trauma Center
Recently I was approached by an inpatient nurse here at Miami Valley Hospital. She asked to speak to a nurse leader. As an associate nurse manager, one never knows what to expect in these situations. This time, I was pleasantly surprised. She explained to me that her father-in-law was a patient in our emergency room in January 2018. He was gravely ill. The plan was to admit him, keep him comfortable, and await hospice placement. Lyndon Dueck was the Emergency Trauma Center nurse who cared for him. She could not compliment Lyndon enough on the outstanding care he provided for her father-in-law in his last moments. She remarked on his compassionate manner and attention to detail. She stated that Lyndon ensured the patient's comfort with appropriate pharmacologic and non-pharmacologic comfort measures. He made sure to include the family in decision making and made sure the patient was never alone during his stay. Lyndon kept the family informed every step of the way and expressed genuine concern for their well-being. His kind words and gentle nature made all the difference for them.
This family wished to thank Lyndon for having such an impact on their loved one's last moments. Please recognize Lyndon for his outstanding care and consider him for a DAISY Award. He is truly deserving.
Submitted by Shannon Ohl, associate nurse manager, on behalf of a grateful family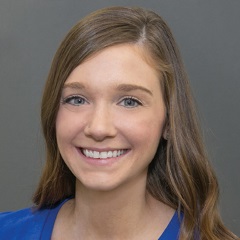 Shanna Hare*, HV
"Shanna was my nurse and I was going to be discharged, but I just did not feel right. I could not pinpoint what was wrong, yet did not want to come across as a complainer, so I kept quiet. Shanna recognized something was not right with me. She recognized I was very dizzy upon standing, my heart rate and blood pressure were out of the norm, and I admitted I had fallen in the restroom. Shanna advocated for me that I was not ready for discharge and as it turned out I was dehydrated (among other issues). I had reached a point to where I felt I was just in the way and felt like the bed was needed. I was very concerned about going home, but nothing seemed to warrant keeping me there. Not even low blood pressure and high heart rate. Regardless, Shanna recognized that I was not feeling well and advocated for me! I feel she went above and beyond as a nurse. I so greatly appreciate her taking a stand on my behalf and seeing that I was not released until they pinpointed why I was not progressing. Shanna was very compassionate, she went above and beyond, she was persistent, she made a difference, she used her skills, she paid attention to every detail of my care, she remained professional at all times, and she is an exceptional nurse!!! The staff that cared for me on HV1 were all excellent performers; however, Shanna went that extra step for me and made sure I was ready to safely be discharged home."
*Shanna received this DAISY Award while working at Good Samaritan Hospital.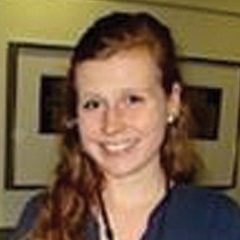 Katelyn Royce, Ortho/Spine 8
"I would like to share my opinion of an exceptional young nurse named Katelyn Royce. She provided care over a three-day period for my mother-in-law. Hazel is a frail 93-year-old who took a nasty fall, acquired an open tib/fib fracture and subsequent open reduction repair.
Katelyn was very attentive, kind and compassionate. She listened and helped Hazel. She was encouraging and engaging. This, in and of itself, was much appreciated, but not the whole of the experience and exceptional care Katelyn provided.
On the second evening, Hazel was generally upset and experiencing a major complication. Katelyn recognized the issue immediately and took quick action to comfort, reassure us, and notify physicians. This began a cascade of events and orders which were all carried out promptly. The grace with which Katelyn managed this event was exceptional, given that my husband and I were expressing questions and concerns. Additionally, this happened at the change of shifts. Katelyn could have reported off, leaving the orders for the night nurse to complete, but she took care of immediate needs, prioritized appropriately and recognized the importance of prompt treatment.
To be clear, this young RN is dedicated, caring, and compassionate. She also possesses that rare combination of critical thinking skills and common sense. She is an exceptional nurse and should be nurtured and valued.
My husband and I are critical care nurses in a Magnet-designated Level I trauma center in Texas. I have spent the majority of my career training and mentoring young nurses. Katelyn is exceptional. She exemplifies what an RN at a Magnet-designated facility should be. I encourage Miami Valley Hospital to retain and nurture this gifted nurse in whatever she seeks to do.
Thank you, Katelyn!"
Submitted by a grateful family.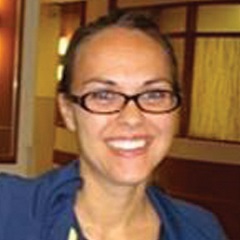 Amy Schwartz, Neurology Unit
"Amy Schwartz is personable and really down to earth. We felt like we could talk to her about anything. She is a caring, sweet nurse who knows her job well. Both days we shared with her, she was upbeat and positive. She constantly checked on my fiancé to ensure he was comfortable and being treated well. She is a joy to be around and can turn a bad day upside down.
Thumbs up to her, because you can see she truly cares and is committed to her patients. We love her so much for everything she did for us. She works well with others and is great about explaining everything thoroughly.
Amy, you are a wonderful nurse and deserve the DAISY Award for outstanding nurses."
Submitted by a grateful family member.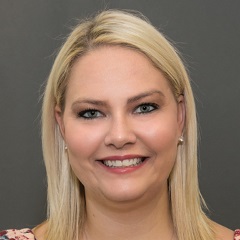 Shawna Taylor*, Med-Surg PRN
"Shawna was in the ED when my mother came in due to a stroke. Shawna told me exactly what to expect and what would be happening. She was kind, patient, and loving to my mother. When it was determined that my mother would not be going to ICU, Shawna explained to us both that she would be handing off her care to another nurse that was very competent. She also said that she would check on mom before her shift was over. Mom went to progressive care, and around 3:30 a.m., Shawna came in to check on her. She didn't talk over her – she knelt down beside her, and talked to her like she had known her forever. So many times people say, "I'll be back," and never show up. Shawna did, and I knew right then – mom was in the best hospital, with kind and compassionate nurses. The care that we received, from the minute that we arrived until the moment we left, was outstanding – from patient transporters and food service workers to nurses and physicians. Thank you all."
*Shawna received the DAISY Award while working at Good Samaritan Hospital.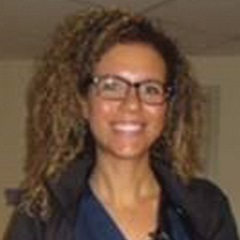 Dezare' VanHook, Inpatient Trauma Unit
"Dezare' gave my daughter exceptional care while she was in the trauma unit. She was very caring and compassionate. She was detail-oriented in everything she did. You knew if Dezare' did a task, it was done right. She often completed a task late in her shift that could easily have been passed on to the next shift. When she noticed little things that were not 100 percent correct, she fixed them right away. She always asked if there was anything else she could do for our daughter and our family. Dezare' really cares about her patients; you can tell by the kind, compassionate way she treats them.
We knew when Dezare' was our daughter's nurse, she was getting the best care available!
All of our nurses have been great, but Dezare' has a 'gift' for caring, and is a blessing to any patient in her care.
Thank you, Dezare'."
Submitted by a grateful father.
<<Back to Premier Nursing News - October 2018