Preceptorship – Structural Empowerment - May 2017
These honorees demonstrate professional development through formal education, certification, membership in professional organizations and community involvement. The honorees also excels in precepting new employees, externs, interns, residents, students, etc.
The honorees are:
Heather Brown, MSN, CHRN, RN
Thelma Lee, RN, RNC, C-EFM
Virginia "Ginny" Wilt, BSN, RN, OCN
Heather Brown, MSN, CHRN, RN
Clinical Nurse, Emergency Department, Good Samaritan North Health Center (Miami Valley Hospital North as of July 23, 2018)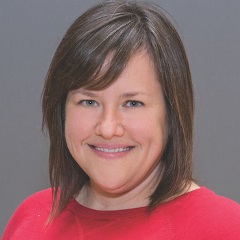 Heather Brown stands out as an amazing asset to the Good Samaritan North Emergency Center. She came to emergency nursing with a medical-surgical background and additional experience in education and management. Heather has strong clinical judgment, critical thinking and proficient clinical skills. She is certified to place PICC lines and ultrasound guided IVs. This is a huge asset for patients with poor venous access. Heather willingly serves as a preceptor. She is excellent at assessing others' learning needs and adapts her instruction appropriately. She is technologically savvy and has singlehandedly set up a department website full of resources for staff. You can see her work reflected in the screensavers created to help remind staff of department driven initiatives. Her informal leadership is clearly evidenced by her hard work, positive attitude and commitment to peers. In her free time, Heather also does first aid training for local Girl/Boy Scout troops. She is also furthering her own development by working towards an advanced practice degree. She hopes one day soon to work as a Nurse Practitioner in an ED. But most importantly, no matter which hat she is wearing, she does it with kindness and compassion. I am humbled by not only her wealth of knowledge and experience, but by her constant desire to learn and improve herself professionally.
Thelma Lee, RN, RNC, C-EFM
Clinical Nurse, Labor And Delivery, Miami Valley Hospital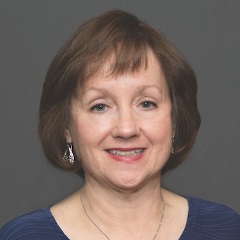 This nurse started right out of high school and has been at the bedside ever since. Despite life's challenges, she keeps current in new knowledge. She shows excitement and excels in every opportunity to teach. When I think about who on our unit is the best preceptor, this is the nurse who always comes to mind as it takes a different skill mix to be a great preceptor. This RN has those qualities in spades. This RN has been a member of professional organizations longer than most of our staff have been alive. She attends the AWHONN conference every year and reads all relevant publications. She has a passion for OB nursing that is infectious. She makes it look easy to connect with student and patients. She has a folksy way of passing down the pearls of wisdom that come with experience, saying there is no need to repeat mistakes of past generations but to always learn from them. She takes time to listen, to home in on areas where education is needed, and fill the void with knowledge. She does this teaching not just what but how. With this preceptor, the new generation of nurses can have the confidence to take on whatever assignments their careers hold.
Virginia "Ginny" Wilt, BSN, RN, OCN
Clinical Nurse, Cancer Care Center, Upper Valley Medical Center
This nurse is everything you hope for in a nurse as a patient and a coworker. Cancer care can be challenging for a nurse and is understandably a tough time for our patients. Patients fears are high and they often need a gentle, consistent approach to their care to help decrease that fear. She is that calming consistency. She approaches each day refreshed and ready to give each of her patients 110 percent of her attention, patience, knowledge and compassion. She is the first to step in when a coworker has questions or needs an extra set of hands. This nurse is the leader of our care team. She is there for questions from coworkers, physicians, patients and family members. She is an expert in her field and is a fantastic resource to all. She tailors her care to give patients the information they need to make informed decisions and be an active member of their care and health moving forward. This nurse treats each patient with respect, integrity, compassion and excellence. Each patient receives her best no matter if this is their 100th visit or their first visit. Each patient this nurse cares for feels like they are her only patient and she sees them as an individual and partners in their care. She is making a difference every day and she does it with amazing grace.
<<Back to Special Edition Premier Nursing News-May 2017
Source: Premier Health Nursing