Partner In Practice - May 2017
This award is given to a non-nursing employee who supports and positively impacts nursing care.
The honorees are:
Brian Froning, Nutrition Service Associate
Wendy Fullerton, Cancer Care Associate
Steven Herman, ER Technician/Health Unit Coordinator
Dennis Patrick Lane, Patient Escort
Terri Parker, Health Unit Coordinator
Rebecca "Becky" Payne, Health Unit Coordinator
Tammy Sipniewski, Staffing Coordinator
Jennifer Stephens, Patient Access Specialist
Jodi Stitt, RT
Brian Schulze, MS, RRT-NPS, RPSGT
Brian Froning
Nutrition Service Associate, Patient Food Service, Miami Valley Hospital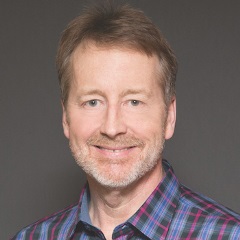 This Nutrition service worker puts a smile on anyone's face he encounters. He is a joy to have to our patients and our employees. He remembers patients' likes, dislikes and greets many of them personally like an old friend. He truly exemplifies our values and the patient experience. I've never seen him have a bad day; he stays positive and upbeat no matter what is thrown at him. We great appreciate all of his hard work and love having him as part of our Pulmonary Unit Team!
Wendy Fullerton
Cancer Care Associate, Cancer Care Center, Upper Valley Medical Center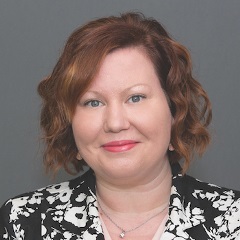 Wendy is the first face that patients and visitors at the UVMC Cancer Center see when they come in. She meets them with a smile and a welcome which immediately puts them at ease. She assists us with our patient registration and many "behind the scene" things that need to happen to give our center the ability to run smoothly and nurses the time to focus on their patients. She steps up, going above and beyond to help community needs projects, patients, and nurses have tools to be successful. She is kind and courteous to everyone. She escorts patients/visitors to other offices when they have difficulty with wayfinding. She incorporates our core values into every interaction with others. She ensures that we celebrate birthdays, special occasions or reach out to help co-workers in need. She is the chairperson of the future leaders group at UVMC, and she is generous with her time and efforts for this committee, often going above expectations. She is also active with the Project Search participants. She personally takes them under her wing, encouraging and supporting them. She makes a point to make them feel welcomed and helps to involve them in our unit activities, as well as to have a special carry-in celebration on their last day with us. Wendy helps to keep our staff feeling included and part of the team. She is the glue that keep us together.
Steven Herman
ER Technician/Health Unit Coordinator, Emergency Department, Good Samaritan North Health Center (Miami Valley Hospital North as of July 23, 2018)
This Good Samaritan North ED HUC/Tech is new to the department but that has not stopped him from becoming an important part of the team. He came on board with an open mind and has absorbed all that he has learned. He has embraced the patient experience. He enjoys rounding on patients and keeping them updated on their care. He can sense when there may be an opportunity for service recovery and follows the chain of command so issues may be solved immediately. One of his peers recently recognized him: "I received a critical patient in one of my rooms and I had patients in my other three rooms as well. He recognized that I was tied up in the one room and asked my peers to cover my other patients. I had no idea he had done this until I finally came out of the critical patients' room. I was surprised and extremely grateful." He is always positive, asks what he can do for the nursing staff, ancillary staff and physician group. When he is around, you know the day will be good. No matter what is happening, he will be right there by the side of his teammates giving 110 percent. We are a better department because of people like him.
Dennis Patrick Lane
Patient Escort, Patient Transportation, Atrium Medical Center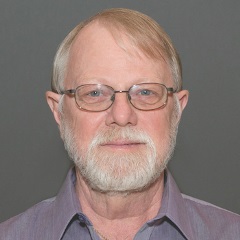 He is one of the patient transporters and makes a huge impact on our department. When he comes to transport patients, he comes up to the end of the bed or cart and folds his hands in front of him. Patrick slightly bows his head in a demonstration of reverence. He introduces himself and tells the patient that he will be taking him/her back to their room. He performs AIDET perfectly through his words and his body language. He is there as a servant to the patient and nothing is more important than the patient. The patient feels it and he is creating a sacred bond with the patient in just those few moments. He then turns to the nurse, says hello and asks if it is OK to transport the patient. The patients are in great hands with Patrick. Late last year at the bedside of a close family member Patrick came to transport her to ultrasound. He did his AIDET routine. My aunt asked him if he prayed; he said he did. My aunt asked him to pray for her. She was asking for prayer in general, not necessarily at that moment. Dennis bowed his head and prayed for and with my aunt. I was so touched. My aunt never forgot him and was always delighted to see him as her transporter. We need more people like Dennis.
Terri Parker
Health Unit Coordinator, Medical Surgical Unit, Atrium Medical Center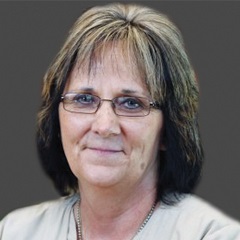 This team member leads a sub-council on her unit. She solicits feedback from various team members to ensure solutions have the involvement of many voices. This individual assisted leadership with creating three new tools to monitor consistency of practices and safety for the patients. Terri is very respectful and collaborates with the support staff team and nurses to review standards of the call light process for consistency. This individual follows up and aids staff to ensure the patients are placed appropriately on their chair or bed alarm to reduce patient falls. This person takes great pride in responding quickly to the patient's needs. She consistently performs environmental sweeps to ensure the unit maintains a state of readiness to meet regulatory requirements. Terri ensures supplies are ordered and put away in a neat and organized manner, places new work orders and collaborates with facilities to complete. This individual keeps leadership informed of any challenges that present throughout the shift and shares proposed solutions.
Rebecca "Becky" Payne
Health Unit Coordinator, Surgical Unit, Miami Valley Hospital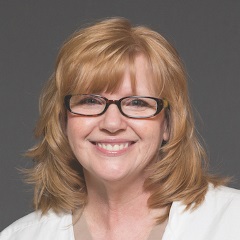 She has been no less than an absolute blessing. She is a person you want to be on your team, especially on hectic days. She is the conductor that keeps our train on its tracks toward success. Some think of her as a receptionist. She is much more than that. She is knowledgeable, proactive, and maintains a positive work environment, making it possible for nurses, physicians and the interdisciplinary team to run like a well-oiled machine. Anything that is successful and excels has a strong, confident foundation; that is what she provides. She joined unit council and has greatly contributed to improve communication, patient satisfaction, and retention. One of the examples where she exhibited excellence was when I was assigned an ED patient who had a change in mental status resulting in a code shortly after arriving. From the station, she was making calls to transfer the patient. When I returned to the unit, my patients were well cared for thanks to her coordination. She is friendly and approachable with a contagious smile. She doesn't hesitate to assist family members find information or locate a destination. She engages patients in conversation as they pass and will never deny a need. She is an amazing, dedicated person.
Tammy Sipniewski
Staffing Coordinator, Emergency Department, Good Samaritan Hospital (closed in 2018)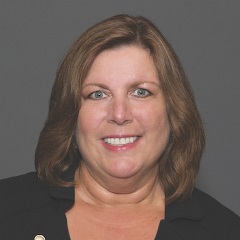 Tammy works as a staffing coordinator for the Emergency Department. She is one of the most caring and considerate people I know. As busy as she is with her own duties, she makes time every day to come and check on the department. If we are extremely busy, she will help make beds and clean rooms. If someone has not taken a break yet, she will bring them food and have them step away for a moment to eat. Her smile and positive attitude can brighten anyone's day. She has taken on the role of the "work mother" to many of us. Tammy is team-focused and understands how we must rely on each other and work together to be successful to provide excellent patient care. She has taken on a role that nobody can replace. Our department would not be the same without her hard work and dedication. We truly appreciate all she has done to contribute to our success as a department.
Jennifer Stephens
Patient Access Specialist, Central PAT Call Center, Premier System Support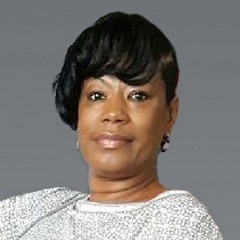 Jennifer has been integral to the implementation and success of the Central PAT Contact Center. Jennifer transitioned from a Patient Access Specialist at the former Miami Valley Hospital Onsite PAT to the Central Contact Center in January 2015. She blossomed in her new role and led the way, embracing the new responsibilities and demands of a totally new concept. In addition, she processes thousands of PAT orders and documents for the entire system. She schedules all SRE (Surgical Readiness Evaluations; formerly Advanced Assessments) and education classes for the Miami Valley Hospital and Miami Valley Hospital South total joint and spine patients. She has received many compliments and accolades from the CNS responsible for Total Joint Class as well as kudos from the various surgeons' office staff. Whenever she is approached with a new idea or workflow, she approaches it with an attitude of service! She focuses on the possibilities of achieving the outcome and battling the roadblocks versus surrendering to them. Jennifer has shown flexibility and teamwork. She is proof that embracing the spirit of Premier Health as a system leads to professional growth and ultimately better options and outcomes for our patients!
Jodi Stitt, RT
Respiratory Therapist, Sleep Lab, Fidelity Health Care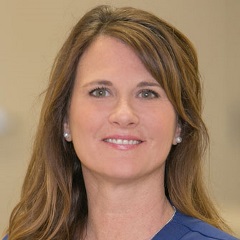 Jodi brings a positive attitude to work every day. She is flexible with what she is asked to do, and never hesitates to take care of whatever needs to be done, whether it is at one of the sleep centers, or on the home care side, or doing clinical evaluations. She goes the extra mile to ensure that her patients are taken care of and have the best understanding of their illness and/or equipment. She is an excellent co-worker and will always be the first one to offer to help when needed. Fidelity is a better place because of the knowledge and excellence Jodi provides.
Brian Schulze, MS, RRT-NPS, RPSGT
Director Cardiopulmonary/Sleep Lab, Upper Valley Medical Center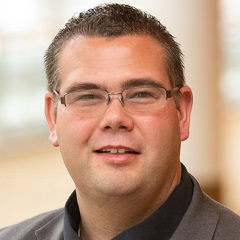 This individual was instrumental in transitioning the inpatient nutrition rooms over to patient use only after recognition from our Compass team that we needed to do this as a safety and regulatory measure. He set up time to walk through the areas and partnered with nursing to get the rooms converted, understanding it was going to be a shift for the bedside team. He was fair, understanding and respectful with nursing as we partnered to make the needed improvements.
<<Back to Special Edition Premier Nursing News-May 2017
Source: Premier Health Nursing