Novice of the Year - May 2017
Novice of the Year includes nurses who exemplifies outstanding and caring leadership and professionalism within the first 24 months of practice as a registered nurse. These rookie nurses demonstrate capabilities beyond their limited experience.
The honorees are:
Emily Ball, BSN, RN
Nathanael Bosscher, RN
Katelyn Koble,BSN, RN
Nicole Strehle, BSN, RN
Abbey Steinke, BSN, RN
Emily Ball, BSN, RN
Clinical Nurse, Medical Surgical Unit, Atrium Medical Center
This individual is a Versant residency graduate. She excelled throughout the program. This individual is recognized consistently during nurse leader rounds by patients and families for being compassionate, caring, service-oriented, meticulous with timely medication management. She was selected as an hourly rounding hero in January 2017. This nurse has been mentioned many times by her peers for being extremely helpful during work shifts and proactively stepping in to help with toileting, wound care, skin care, and baths. This individual has come in on many occasions during staffing challenges to pick up extra shifts. She has also come in on partial shifts to help out during busy times to assist with team members getting meal breaks and with medication passes. This individual maintains a positive, productive and professional attitude at all times. She has an amazing sense of humor and she is looking forward to becoming a Versant residency preceptor. This nurse's clinical skills and critical thinking are far beyond the short time she has been a nurse. This nurse deserves to be honored with being named rookie nurse of the year as one of our amazing novice nurses.
Nathanael Bosscher, RN
Clinical Nurse, Heart And Vascular Unit, Good Samaritan Hospital (closed in 2018)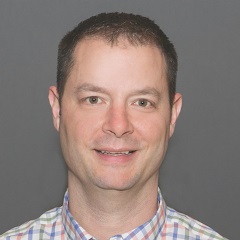 I recommend Nate Bosscher for "Novice of the Year" because he exemplifies outstanding caring, leadership, and professionalism. He has been a nurse for one year, graduated the Versant program, and is exceeding expectations for a novice nurse. Nate builds relationships with his patients. A patient was so pleased that Nate would stop back into their room just to say "hi" and check on them even when he wasn't assigned as their nurse. Nate is often mentioned by his patients and their families as a great nurse and is often remembered several days after caring for them. He is always there to help his peers. When a peer was having an emergency with her patient, Nate offered to go with the other nurse to CAT scan, then stayed with the fellow nurse throughout the scan. He then helped her transport the patient to ICU. He never has the "I'm too busy" attitude and is always willing to help his coworkers and patients. He has helped with training new RNs and recently started training to be relief team leader. Nate is a natural; you would think he had been a nurse for ten years. I wholeheartedly nominate Nate for novice of the year.
Katelyn Koble, BSN, RN
Clinical Nurse, Inpatient Trauma Unit, Miami Valley Hospital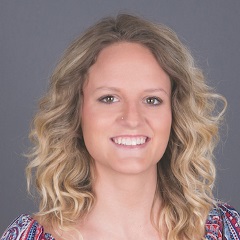 The character of a nurse is just as important as the knowledge she possesses." When I think about a nurse representing this saying, one immediately comes to mind. While only a nurse for two years, she impresses us daily! During patient care, she goes above and beyond EVERY shift. Her co-workers say they are amazed by her energy and ability to give top notch care while keeping her team in mind; even calling her the best they've ever seen. This nurse is a go-to staff member for precepting and mentoring new staff; instilling in them the passion to connect on a personal level, while providing excellent care. This nurse is known for expecting the same level of excellence from others and will offer constructive feedback if necessary. One specific incident was during report with a more experienced nurse who didn't do bedside handoff including the patient. She was frustrated by this. When I offered to talk to this nurse, she refused as she wanted to and felt comfortable doing so. This nurse handled the conversation with maturity and respect, explaining the importance of proper handoff. This is just one example of what makes her an EXCELLENT nurse. We are all very lucky to have her on our side!
Nicole Strehle, BSN, RN
Clinical Nurse, Advanced Care Unit, Miami Valley Hospital
This candidate was one of our August residents in 2016, so she is a very new nurse. But, when you interact with her and ask her patients, you would never know she has such little time under her belt! She is very smart and has quickly integrated into our team; right from her first week of orientation. It just seems like she has always been with us. She is always prepared for discharge huddle, knows about her patients, and effectively coordinates care. An example of her exceptional nursing care involved a patient who had been on our unit for several weeks. The patient had several consults and because of his condition, the surgeons were uncomfortable operating. They discussed sending him to another hospital; however, no one could coordinate the physicians to discuss a plan. Before I could escalate, this nurse had all the physicians in the hallway discussing the plan. The patient was discharged the same day to a facility where he could have surgery! I was completely impressed with her coordination, professionalism, and communication skills. She had accomplished something no one else could accomplish...and she was just off orientation! I can't say enough about her and how lucky we are to have her on our team.
Abbey Steinke, BSN, RN
Clinical Nurse, Progressive Care, Upper Valley Medical Center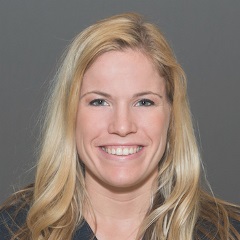 This nurse has a gift that should not be ignored. She is a natural healing and nurturing person. She always has a smile on her face and passes her kind and friendly demeanor on to patients, families, visitors and staff as well. She has a positive attitude-always! She is extremely helpful to other team members. She is always looking out for the best interest of her patients and her team. She remains calm under pressure and I have never heard a negative comment from her. I receive a lot of positive feedback from patients and staff about this nurse. She is a true asset to our team!
<<Back to Special Edition Premier Nursing News-May 2017
Source: Premier Health Nursing