Education – New Knowledge Leader - May 2017
The category includes nursing clinical educators, clinical nurse specialists, integrative care managers, care coordinators, nurse midwives, advanced practice nurses, and other nurses in ancillary departments.
The honorees are:
Kathy Ballman-Parks, BSN, RN, CCM
Ashley Heitbrink, BSN, RN
Matthew Jasko, BSN, RN
Beth Rogers, BSN, RN
Jennifer "Jenny" Spalding, RN, CRRN
Shannon Webb, RN, CNOR
Jennifer Whittaker, BSN, RN
Kathy Ballman-Parks, BSN, RN, CCM
Case Manager, Integrated Care Management Program, Miami Valley Hospital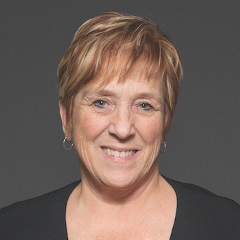 This nurse case manager sees people as people and is keenly aware that their medical needs do not define nor control them. She learns about her patients' personal lives to incorporate those important factors into care. There are times when people and medicine collide, but she can gracefully work through the conflict to find the most feasible solution. I can think of many examples where she partnered with me to think outside the box of traditional care to find ways to meet our patients where they are or to "speak their language." Patients and families seek her out for her compassion, empathy, professional knowledge and great communication. I can recall a patient who fought a very long battle with ALS whose care was managed at home by his wife with very little support. Each admission, she would check in with them to make sure their needs were being met, including the caregiver's emotional needs. When the patient passed away, she was quick to speak with the wife to offer her condolences and to encourage her to continue to care for herself. I know that it meant a lot to the spouse. I am better in my profession from having worked alongside such an amazing nurse!
Ashley Heitbrink, BSN, RN
Clinical Nurse Educator, Nursing Administration, Upper Valley Medical Center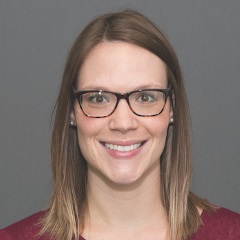 This educator has demonstrated professionalism and staff engagement in her time in this role. She comes to work every day giving 110 percent. She works with all levels of nursing to onboard new nursing staff successfully while keeping preceptors excited about the work they do and managers informed of the employees' progress. She is a delight to work with. You can often find her helping staff with hourly rounding as she is walking from unit to unit engaging with staff about current education issues. Her clear communication style is also very appreciated. She sets the bar high for the role of the clinical nurse educator as well as a member of shared governance for the system. She embodies the core values and is appreciated and valued as our educator. Our staff is fortunate to have someone like her leading them. She owns the work around PCT RN handoff and delegation. She has worked on a tool for staff and built the accountability plan to validate this practice is occurring. She has done this with little direction and has shown great ownership to assist UVMC in ensuring this delegation practice is occurring with every patient, every time. She is thriving in this role and deserves recognition.
Matthew Jasko, BSN, RN
Nursing Team Leader, Surgical Unit, Miami Valley Hospital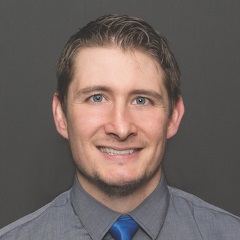 The Hospital Elder Life Program gained a true nurse leader when this nurse stepped in as interim Elder Life Specialist here at MVH. He hit the ground running and has never tired of working hard to make sure our patients receive exceptional care. He has combined his nursing skills with his natural leadership abilities to help develop relationships and connect patients in the HELP program. He embraced the challenge of inspiring volunteers to commit to excellence. He possesses a keen ability to make complex education and processes understandable to new learners. Many of the HELP volunteers comment on his mentoring and that he motivates them to help prevent delirium for our hospitalized elders. He engages with patients, his nursing peers and the volunteers in a professional, kind and enthusiastic manner. His careful, patient-centered approach has made a direct impact on patient care. It is evident in all he does that he cares deeply for our elderly patient population and their families. His tireless advocacy for our elderly patients has helped propel the HELP program towards continued success. His genuine manner is evident in how the volunteers and staff have responded and, most of all, how each patient and family can identify his presence and how he has made them feel.
Beth Rogers, BSN, RN
Clinical Nurse Educator, Inpatient Trauma Unit, Miami Valley Hospital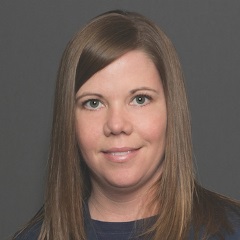 Respect: "a feeling of admiring someone or something that is good, valuable, and important." It's often said "you must earn respect" yet, the definition doesn't include "earn." That is what sets this Nurse apart from others; she simply cares for and respects everyone with whom she works. She is kind, patient, and genuinely interested in others. As she rounds, she has the uncanny ability to find something in common or to draw upon something and use this to create and maintain connections. This nurse works with all our staff, which can be challenging as she has many employees' needs to juggle. She is so interested in ensuring everyone's success that she varies her hours to meet their needs. She often provides her cell number to maintain accessibility. Staff share how much this nurse does, how great she is, and how she is so patient with them. She directly influences our employee engagement. Finally, her respect for patients and families is evident when helping them through tough emotional times. Recently, a patient and his parents returned to visit. When they asked to see the other areas he'd been, she dropped everything to give them a tour. It didn't matter what else she had, she wanted to meet this need.
Jennifer "Jenny" Spalding, RN, CRRN
Nursing Team Leader, Inpatient Rehab Unit,Miami Valley Hospital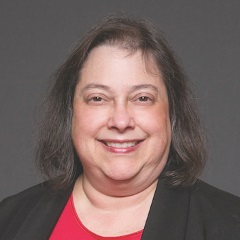 This nurse exemplifies the qualities of leadership and dedication to education. She is a leader on her unit and active in hospital committees and our local chapter of a national specialty organization. She was instrumental in connecting me with our local chapter. I not only now attend regularly, but also worked with her to present a CEU offering. It went so well that we are already planning another. She presented a poster at the national conference in 2016, demonstrating how she puts her knowledge and expertise to work for Premier Health and nurses everywhere. Her sharing of knowledge extends to the community as a volunteer for the Montgomery County Stroke Survivor and Caregiver support group. Her compassion, patience, and teaching skills make her a great group facilitator. I hesitate at times to mention an idea, because her response is usually, "Do you want help with that?" That translates into: We are going to make this happen! I'm convinced she carries her super power in her chic black bag from which she always produces her notepad and pen to take notes and an article, magazine, conference flyer, etc. that she brought to share. This nurse's passion for her patients, nursing, and learning is infectious.
Shannon Webb, RN, CNOR
Surgical Services Educator, Surgical Services Education, Miami Valley Hospital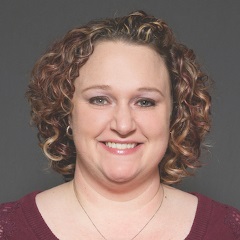 This nurse has done a phenomenal job combining the current OR internship with the Versant Program. When Atrium had new nurses coming to their OR, she worked with the Atrium educator to ensure proper training for our staff and Atrium's staff. She has also willingly educated new OR nurses hired at MVH South. She is very motivated to ensure that each intern is comfortable being in the OR at times catering to each educational need. Even though we have new intern classes every couple of months, she greets all the nurses new to the OR with a warm, welcoming smile. One class gave her a wolf head to hang on her wall calling her the leader of their pack! With the constant flow of new staff, she could easily lose momentum or become lackluster; yet, she finds an inner strength to give her best. She is compassionate with all staff. She adds creativity and fun to reduce monotony. She is very passionate in ensuring improvements in the OR are effective. She was given the task to develop new workflow education. She did this and created the audit form collating the data herself. She has taken the lead on multiple initiatives and her goal is to improve quality.
Jennifer Whittaker, BSN, RN
Clinical Nurse, Central Pat Call Center, Premier System Support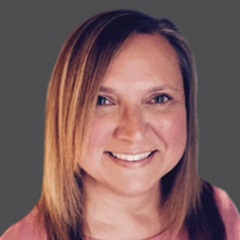 This nurse is a true leader who is part of the backbone of the department! She has precepted many new nurses and has done so with grace and mentorship. She is methodical when individualizing the plan for her trainees. She leaves no stones unturned! She passes on her attention to detail and thoroughness as well as modeling excellent customer service. Her patience and warm presence makes her so approachable and thus a go to person for many. When approached with a new idea or workflow, she gives much thought before rendering a opinion, making her input valuable in determining outcomes. Her gentle spirit is felt by her patients, co-workers, and leaders. This nurse's experience and dedication to excellence is key to the success of her department and sister units across the system! She is a quiet informal leader who supports her colleagues no matter the circumstance! She is ever so humble, never seeking recognition for her contributions! She provides systematic direction in a system in various stages of transition! She is the ultimate professional.
<<Back to Special Edition Premier Nursing News-May 2017
Source: Premier Health Nursing