Clinical Practice - May 2017
Those recognized in the clinical practice category are clinical and ambulatory nurses, team leaders and LPNs who spend at least 50 percent of their time providing direct patient care.
The honorees are:
Colleen Brown, RN
Abigail Craft, BSN, RN, CCRN
Jina Davidson, RN
Debbie Davis, BSN, RN, CCRN
Irene Herrmann, BSN, RN
Michelle Lovejoy, RN
Jennifer "Jenny" McGriff, RN
Angela Noon, BSN, RN
Connie Ortiz, RN
Terri O'Leary, MS, RN, CCE
Katherine "Katie" Riner, BSN, RN, CCRN
Rhona Speltz, BSN, RN, RN-BC
Dawn Williams, RN
Colleen Brown, RN
Clinical Nurse, PACU, Miami Valley Hospital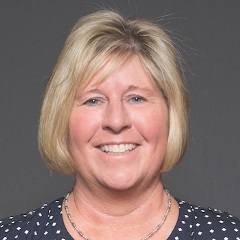 This nurse's excellent care often goes unnoticed as her patients are waking up from anesthesia. However, there is an occasional patient and family member who witnesses the wonderful care she delivers. My daughter was her patient this past summer and was not looking forward to waking up from surgery with the pain and nausea she'd previously experienced post-operatively. This recovery was different. It was this nurse's care that made all the difference with my daughter having such a different experience. This nurse called out to the waiting room to let me know my daughter was doing well and proceeded to list out the meds she had given her. My only question was, "Is she still breathing?" This nurse, who I have known for years, laughed and assured me she was fine. I was brought back to see my daughter and this nurse was laughing and talking nonstop! This nurse's peers told me this is typical of this nurse. My daughter raved for months about the wonderful care she received both physically and emotionally. She was so grateful to have this nurse. To us, she is an unsung hero and we would like to recognize her for her clinical expertise.
Abigail Craft, BSN, RN, CCRN
Clinical Nurse, Cardiac Recovery Room, Good Samaritan Hospital (closed in 2018)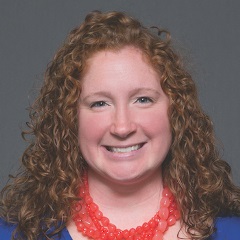 This nurse is passionate about patient and family education regarding post-op days and gives the family a clear but honest idea of what to expect after surgery. She goes above and beyond when it comes to her patients. While taking care of a patient whose daughter was also in the hospital preparing to deliver a baby, she found ways to help both patients feel connected although they were not physically together. After the patient's open heart surgery and removal of his breathing tube, she allowed the patient and his family to "facetime" the daughter upstairs. She also gave the family a red heart-shaped pillow to have the baby's footprints stamped onto to bring back for the patient. This patient and his family will never forget the care and compassion from this remarkable nurse. She also is a caring colleague. I received a phone call that an immediate family member was being brought to Children's Hospital and I needed to leave immediately. After working her full shift, this nurse and another coworker brought my vehicle to the hospital. Not only did she drop off my keys, but came into the ER, met my family, and offered hugs and prayers. I am proud to work with this nurse who truly embodies the essence of nursing.
Jina Davidson, RN, WCC
Clinical Nurse, Nursing, Fidelity Health Care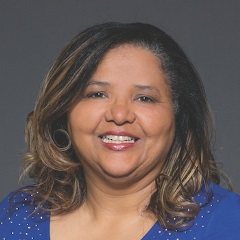 I have had the pleasure of working with Jina since I have started with Fidelity. She is always a great resource as one of our wound nurses. She is always willing to go above and beyond to assist me, and, furthermore make sure the patients are being cared for appropriately. I have had her go out of her way to meet me at a patient's home to make sure the patient had the correct supplies. I have heard from many of my patients that Jina really knows what she's talking about. Jina always has a good attitude and an uplifting spirit. She is a great resource to our staff and deserves recognition.
Debbie Davis, BSN, RN
CCRN, Clinical Nurse, Intensive Care Unit, Atrium Medical Center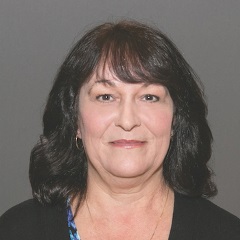 Debbie leads by example, consistently demonstrating the Premier Health core values. She does what is best even if it is more work. We were having trouble weaning a patient off the ventilator due to extreme anxiety. Debbie understood that the frequent call light was anxiety due to fear and lack of control. Instead of using sedation and meds to control the anxiety, which keeps the patient on the vent longer, Debbie gave the patient control by allowing the patient to suction her mouth instead of hitting the call light. You could hear the RN's voice teaching the patient pursed lip breathing "Smell the flowers & blow out the candles." She educated the patient and family how to do exercises to strengthen muscles to get her out of bed. This distraction kept the patient's anxiety in check. When giving report to the next shift, she encouraged the RN to not get frustrated and medicate the patient. She gave the rationale why medication was not the best choice and gave examples of alternative treatments to reach the patient's goal. During the bedside report, she managed up the next RN so the patient would be confident in the skills of the oncoming nurse. The next day the patient was weaned off the vent. She does the right thing for every patient, every time, no matter how time consuming or tired she is. She truly embodies the vison of what all nurses should be.
Irene Herrmann, BSN, RN
Clinical Nurse, Prenatal Child Health Clinic, Atrium Medical Center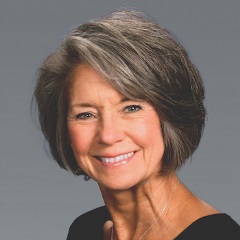 This employee exemplifies nursing while caring for our young patients. Irene promotes wellness within the community. She works with our pediatric population ranging from a few days old to 18 years of age administering vaccines. Receiving shots isn't always taken well, especially with our younger patients. Irene uses distraction techniques (age appropriate) to help them through this difficult process. She encourages the parent or guardian to help during procedure and engage in their child's care. Irene lowers anxiety by educating on vaccines given, due dates, and any potential side effects. She gives both patient and parent encouragement and support while meeting their needs. Irene is caring and compassionate, always has a smile on her face, speaks calmly and softly to the children, has a soft touch, and embraces the whole family during the visit. She strives for "every patient, every time." Her compassion and drive isn't only at the bedside, but with continued learning as well. This nurse stays current with updates on vaccines and any new requirements identified by the state. She is our go-to person with any vaccine question, even in the adult population world. She has been an employee for 40 years and has a wealth of experience. She is professional and we are proud she is in our department.
Michelle Lovejoy, BSN, RN
Clinical Nurse, Nursing, Fidelity Health Care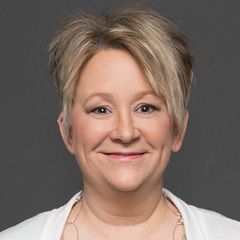 I would like to recognize a fellow nurse. This nurse is an integral part of our team as she is always willing to lend a hand to coworkers. She goes above and beyond what is expected of her. She is committed and truly makes a difference in the lives of others. This nurse develops a sense of trust with her patients and coworkers. She always has the patient's best interests in mind. She takes pride in helping patients meet their goals no matter how big or small. She is cheerful and has a positive attitude which makes her a joy to work with. This nurse has superb assessment skills and critical thinking skills. No matter how busy she is, she takes the time with each person to make others feel important and valued. I wholeheartedly nominate this nurse for this award as she is one of the most dedicated nurses I have had the pleasure working with. She is truly passionate about nursing and takes pride in her work.
Jenny" McGriff, RN
Clinical Nurse, Patient Care Unit 4, Miami Valley Hospital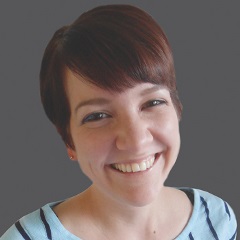 It is always a pleasure working with this nurse. She is always positive and open to any challenge that comes her way. Her compassion illuminates with every interaction she has with her patients, family, doctors, and peers. She is recognized by her patients and their families on a consistent basis. During nurse leader rounding, she is identified as the nurse who consistently goes above and beyond. In addition to being recognized in nurse leader rounding, she is frequently mentioned in patient experience surveys. She is identified as "by far the best nurse" and "kind, compassionate, and uplifting." I know when she is there I can go to her at any time and ask her to take an extra assignment. Her reply is always, "Yeah, it will keep me busy. I like being busy, it makes the day go by faster." She never shies away from a challenge and always remains positive. She is always the first to volunteer to float and gain new experiences, especially when it benefits her peers. I admire her angelic demeanor and compassionate patient care. Positivity is contagious, beautiful and rewarding. She inspires me and reminds me of why I became a nurse, giving me the drive to be a better nurse.
Angela Noon, BSN, RN
Clinical Nurse, Advanced Care Unit, Miami Valley Hospital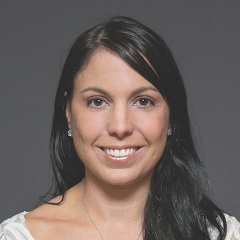 Boundless energy, strong clinical skills and a true passion for nursing are just a few characteristics demonstrated by this amazing nurse. She demonstrates Premier's philosophy of "Every Person Every Time" by her attention to detail, recognizing that it is often the little things that are most important. She can meet the needs of her patients and families as if reading their mind. A perfect example of this is how she cared for a patient and family who required quite a bit of care. She developed a relationship with the family by letting them, and the patient, know she was going to take excellent care of her. The family was "rooming in" in preparation for discharge. This nurse carefully explained various care tasks. The family was grateful for the time she spent with them. Many patients have commented on similarly wonderful care. Physicians respect and appreciate her, listening to her suggestions. An experienced and highly skilled clinician, she is a valuable resource and mentor to coworkers. Even if she is busy, she can be counted on to do whatever is needed. She is hands down "The Best of the Best." If I or my family were in the hospital, I would want her as my nurse.
Connie Ortiz, RN
Clinical Nurse, Cardiac Catheterization Lab, Miami Valley Hospital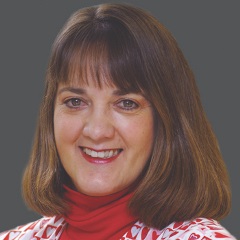 This nurse is the most caring person I know. She has worked at Miami Valley Hospital for many years and is a highly skilled clinician who instantly connects with anxious patients and families prior to their procedure. She can prepare her patients with such kindness, respect and gentle ease they don't have time to stay anxious. She has amazing skills, endless knowledge and a great ability to include family. She was recently recognized by a patient's daughter who appreciated her calm, gentle and humorous approach. She made the experience so much better for them all. She always makes the most of the moments, is a good listener and goes above and beyond with every patient, every time. She is a perfect example of practicing the "art and science" of nursing daily. She is a shining star at work, having the respect and support of coworkers. Mentioning this nomination to her manager, so many positive stories were shared. She genuinely goes out of her way to nurture and provide kindness in her family and personal life. She chooses to be the best example of caring in all she does. Miami Valley Hospital will be proud to have her represent us!
Terri O'Leary, MS, RN, CCE, IBCLC
Clinical Nurse, Cardiac Catheterization Lab, Miami Valley Hospital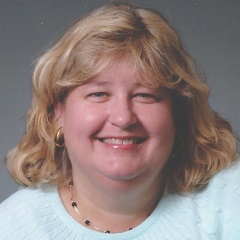 This nurse exemplifies excellence in that she always questions, always goes the extra mile to check the literature and provide evidence-based care. She is the heart of compassion. One of her patients recently had given birth to a baby born with Down Syndrome. This nurse congratulated the parents on the birth of their baby. They immediately teared up, stating many people in their lives had been giving condolences instead of congratulations. They went on to have a conversation about a series that had just finished on television following the lives of families of children with this syndrome, both the family and the nurse had watched it. The nurse said that the lives of children with Down Syndrome can be fabulous, quoting the parents from the series. Again, the parents were moved to emotion. During the interaction with this nurse, the parents expressed their appreciation of how this nurse gave them hope. The nurse felt she had made a true difference and was eager to share the interaction with the rest of her coworkers. She took the time and had the heart to reach deeper for this family instead of simply addressing breastfeeding needs.
Katie Riner, BSN, RN, CCRN
Clinical Nurse, Radiology Special Procedures, Atrium Medical Center
She demonstrates daily many of the aspects of the Premier Professional Practice Model. She goes out of her way to help others even when she has limited time. Her critical care skills are a huge asset to the department. Katie is genuine and committed to be open and honest. When she does not agree with a decision or how a situation is handled, she is not afraid to professionally explain different approaches/solutions and why. Leaders routinely bounce ideas off of her for input. She is one of the most honest people. During a recent difficult work day, her conscience would not allow her to ignore the situation. She did what was hard, and what was right. She demonstrates her commitment and compassion in caring for patients. Before a procedure, a physician was explaining the risks to the patient who was visibly nervous and asked, "My son's pastor is coming tomorrow to talk to me about getting saved. Is this something that I need to do before I have the procedure?" After the family and the physician left the room, Katie spent some one-on-one time with the patient who was concerned about where he would spend eternity should he not make it through the procedure. She offered to pray the prayer of salvation with him so they prayed together. Katie could have ignored the patient's fears and comments, but she chose to acknowledge them. This is a true example of her compassion for her patients.
Rhona Speltz, BSN, RN, RN-BC
Nursing Team Leader, 2nd Floor West, Upper Valley Medical Center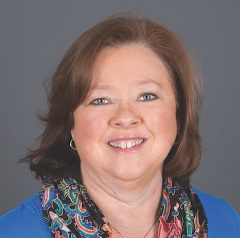 This nurse and frequent team leader is always putting the team first without exception. No matter how heavy the units are or how busy she is, she constantly asks how she can help and support. Unfailingly kind, tirelessly hard-working and constantly leading, she is someone you can always depend on to deliver exceptional care to patients at the same time as making the nursing team the most successful possible. She is an incredible asset and role model example for Premier nursing.
Dawn Williams, RN
Clinical Nurse, PACU, Miami Valley Hospital
This nurse and frequent team leader is always putting the team first without exception. No matter how heavy the units are or how busy she is, she constantly asks how she can help and support. Unfailingly kind, tirelessly hard-working and constantly leading, she is someone you can always depend on to deliver exceptional care to patients at the same time as making the nursing team the most successful possible. She is an incredible asset and role model example for Premier nursing.
<<Back to Special Edition Premier Nursing News-May 2017