Celebrating Leadership: Every Nurse, Every Day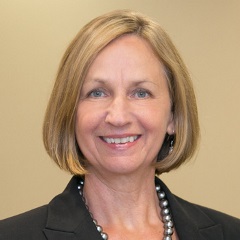 By Peggy Mark, Ph.D., system vice president, chief nursing officer
At Premier Health, we believe that every nurse, every day, is a leader. This has never been more clearly demonstrated than in our most recent success in our system-wide journey to Magnet! Through the amazing dedication and hard work of so many people, we moved quickly from documentation submission to a scheduled site visit – something to celebrate, since most organizations submitting documentation are required to revise and resubmit portions of that document before a site visit can be scheduled. We have a tremendous core team of leaders who have guided us on this journey, along with hundreds of others who have contributed their time, knowledge, passion and hard work. Through our dedicated staff (nurses, PCTs, HUCs, essential partners), leaders, physicians, advanced practice partners, and shared governance participants, we could clearly articulate those many things that make Premier Health an excellent place for nurses to practice, and for patients to receive care. That is leadership – every nurse, every day.
You may be asking yourself why we are celebrating this single step instead of waiting until we have completed our Magnet journey. We celebrate because taking time to celebrate reinforces our passion and the value of the work we do. We celebrate because even small wins remind us of who we are and why we chose health care as the place to share our gifts. We celebrate because it helps us to never take for granted the commitment we have made to improve the lives of others. We celebrate because it gives us energy to come back every day with a renewed commitment to every patient, every time. We celebrate because it makes us stronger and more resilient as we embrace our responsibility and incredible honor to care for people during their most vulnerable times.
As we all know – we cannot fill another's cup unless our own cup is full. We fill our cups together through supporting one another and celebrating wins – regardless of how big or small that win may be. We create resilience, strength, energy, and strong teams. We are leaders – every nurse, every day.
<<Back to Premier Nursing News - October 2018