A Year of Accomplishments: 2019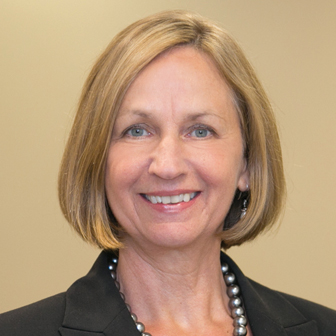 By Peggy Mark, system vice president, chief nursing officer
I am always amazed by how quickly time passes. Here we are, already at the beginning of 2020. Looking back, I am so proud of our division and everything we have accomplished throughout this past year. Receiving our System Magnet recognition started us off right. We continued through the year with each of our hospitals, Fidelity Health Care, Premier Physician Network, and many individual departments receiving recognition for the great work we all do. As with Magnet, this recognition is the result of everyone in our organization working together and bringing to life our values of respect, integrity compassion, and excellence.
This year was a transition year for Premier Health as we settled into our new identity. We saw new relationships form, teams change, people come together differently, co-workers come, go – and come back again. Our work evolved and we all evolved as well.
We were challenged to close the RN vacancy gap that had resulted from our commitment to offer every employee a job opportunity as we closed Good Samaritan Hospital. Our 2019 goal has consistently been that our RN vacancy rate meets or exceeds the national benchmark. I am pleased to say that we are ending our year with all hospitals at, below, or just barely above benchmark. While we have had many new nurses join the Premier Health team this year, we have also consistently delivered the highest quality of care to our patients. This incredible accomplishment speaks to the immense effort of so many people around recruiting and retaining the best people throughout our organizations. It is also a reflection of the rich and supportive culture you have built that makes us all feel at home and inspires us in our work.
I am honored and blessed to have shared this year with all of you. Your courage, knowledge, passion, and love carried us all to a new and exciting place. I am grateful to each of you, to our amazing partners, and to our fearless leaders. It takes a special group of people to keep our patients at the center of our focus every moment of every day as we build new realities, new relationships, and new routines.
Every day there are hundreds – maybe thousands – of ways that each one of you makes a difference in the lives of your peers, partners, and patients. Our shared experiences allow us opportunities to learn and grow from our patients and from each other. I want to leave you with a beautiful note written by Taylor Mong, a nurse at Miami Valley Hospital. Taylor came into the hospital prepared to work her shift and realized she was not scheduled to work at that time. She asked if there was anything she could do to help while she was there. Her manager, Shauna West, asked her to "try to visit at least five patients' rooms and just sit down…and have a conversation with them." She asked Taylor to write about her experience. Taylor's beautiful, heartfelt and profound summary titled "Ten Minutes" is here for you to read and enjoy.
Wishing you and your family peace and joy in the year ahead.
Back to the January 2020 issue of Premier Nursing News.