How to Help Your Child When School Stress Grows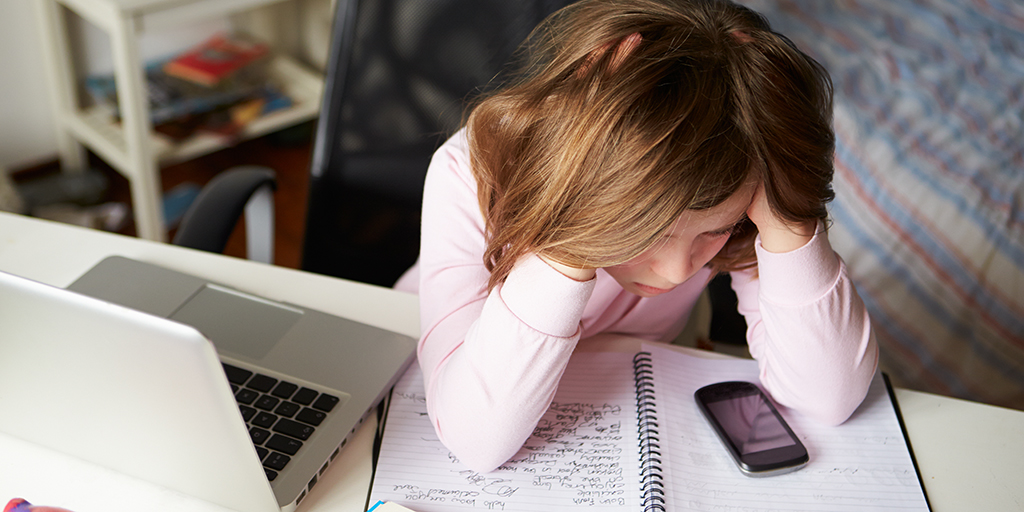 It's that stressful time of year again. As teachers release first quarter grades, anxiety levels can increase for children and teens.
Whether your child's report card is filled with A's or an alphabet soup, the end of the first grading period can trigger emotional responses. Academic, social and peer pressures for children and teens have been building for several weeks. Teens carry the extra burden of maintaining a strong GPA for college applications.
The key to calm is for parents to recognize the signs of school-related stress and take steps to show their children how to cope, says Mark Casdorph, DO, Upper Valley Outpatient Behavioral Health.
"The overriding theme parents should present is that their child will be OK," says Dr. Casdorph. "Parents can let their child know these are common things to be anxious about."
Stress signals may include:
Becoming clingy
Being more tearful
Trouble sleeping
Sleeping more
Sadness
Headaches
Stomachaches
Teens withdrawing from friends and family
How can you help your child manage school-related anxiety? Dr. Casdorph offers these tips:
Check your own response to stress: How you react to a situation may increase anxiety at home. Plan ahead for potential roadblocks to avoid a stressful response.
Teach coping skills: Stressful situations are part of life. Talk with your child and assure them they can work through whatever is bothering them.
Discuss without judgment or criticism: Map out steps you and your child can take to change direction, plan ahead or approach a situation differently in the future.
"No matter what they say, take it seriously and listen closely," says Dr. Casdorph.
If your child shows signs of depression, ask your pediatrician about getting more help. Watch for increased irritability, sadness and school avoidance. Children who talk about hurting themselves or who express a decreased desire to live should receive immediate attention.
The good thing, says Dr. Casdorph, is that by talking with your child about anxiety and stress, you will strengthen the bond between you.
Source: Mark Casdorph, DO, Upper Valley Outpatient Behavioral Health