Parents, Help Your Children Mask Up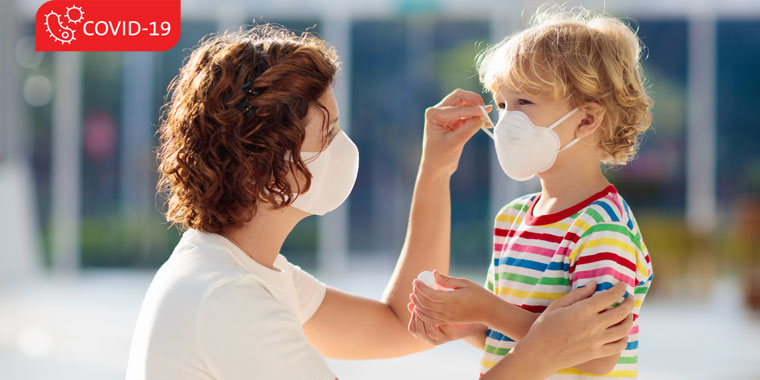 One of the most important things you can do as a parent to protect your child from COVID-19 is to set a good example. Wear a mask and teach your child to wear a mask.
"The biggest thing that determines how well a child protects themselves with a mask is how well their parents do with it," says psychiatrist Mark Casdorph, DO. "So parents, be a role model."
Children can understand the importance of mask wearing, Dr. Casdorph says. Parents can partner with health care professionals by finding ways to make mask wearing fun:
Choose a fun mask with a favorite character, team logo, or pattern.
Coordinate masks with an outfit.
Let your child choose his or her own mask.
Sew your own masks together.
Practice Brings Compliance
To get comfortable with mask wearing, practice at home.
Wear the mask for an hour at a time
Make it a fun competition. See who can wear the mask the longest.
Even children whose parents don't believe in mask wearing will wear a mask due to peer pressure, or so they can attend school or participate in activities with friends, Dr. Casdorph says.
Many health authorities, including the Centers for Disease Control and Prevention, report that masks provide effective protection for you and others from contracting COVID-19.
"The approach I take is that what I know is medicine," says Dr. Casdorph. "So, I ask parents to help their child wear the mask."
Source: Mark Casdorph, DO; Centers for Disease Control and Prevention