A Return To School: Tips For Re-entry With COVID-19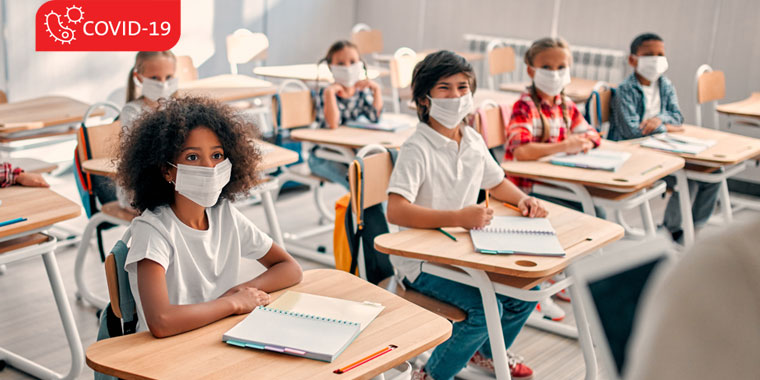 A return to school after a period of quarantine, remote learning, or winter break can bring excitement and anxiety for your children.
You can help your child prepare by talking about their expectations and reinforcing safety measures, such as mask wearing and social distancing, says psychiatrist Mark Casdorph, DO.
"Talk to them. Ask them how they think it will go," Dr. Casdorph says. Then listen to their responses.
Your child or teen may talk about friends they are excited to see again. They may express fears about catching the virus.
Share what you know and re-emphasize safe procedures. Remind your child to:
Avoid group hugs
Keep a social distance
Wash hands frequently
Wear a mask
Consider the Benefits And Risks
Depending on your own family's health situation, you may want to carefully weigh the risks of returning to school.
The Centers for Disease Control and Prevention provides a back-to-school decision making tool that might be helpful as you consider your options.
The benefits and risks of returning to school can impact your child's educational and nutritional needs and social-emotional well-being. In-person instruction provides:
Easier access to school services
Growth in language, communication and interpersonal skills
Higher risk of COVID-19 exposure for your child than virtual instruction
Increased anxiety for some children worried about virus exposure
Opportunities for social interaction
Support for academic, social-emotional, and physical health
Take the time to review your school's COVID-19 safety plans. Aside from a child's home, no other setting has more influence on a child's health and well-being than the school, says the CDC.
Source: Mark Casdorph, DO, Upper Valley Outpatient Behavioral Health; Centers for Disease Control and Prevention