Children Benefit When Diagnosed Early for ADHD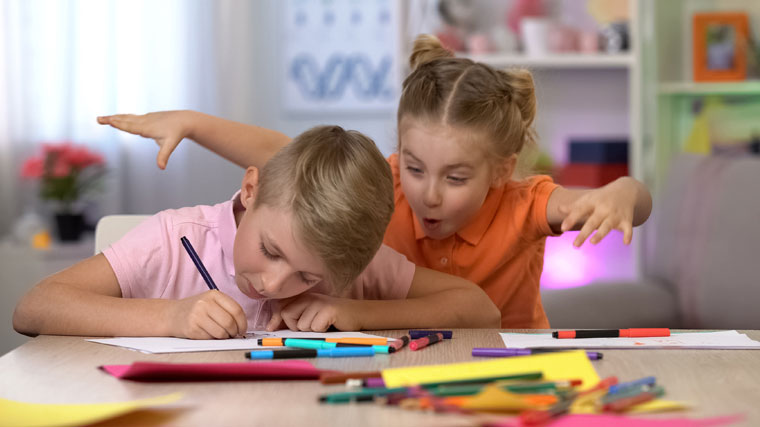 Undiagnosed Attention Deficit Hyperactivity Disorder (ADHD) can lead to long-term academic and social struggles as children grow up.
ADHD is a chronic illness caused when your child's brain stops making the right amount of dopamine, a chemical that helps her to focus and organize her thoughts and behaviors.
The condition can be hereditary. If you struggled to focus in school, it's a possibility that your children might be diagnosed with ADHD.
"ADHD has been around for many years," says psychiatrist Mark Casdorph, DO. "Children who couldn't sit still or pay attention in school were the first ones looked at when the condition was initially researched. But now we know it can manifest itself in different ways, such as a child who is disorganized, can't focus, or can't stay on task."
If ADHD is not diagnosed, it can negatively affect your child's life, explains Dr. Casdorph.
Click play to watch the video or read video transcript.
Difficulty focusing can lead children to feel like they aren't good students. Children with ADHD can also struggle socially if the disorder is ignored or left undiagnosed. Though your child with ADHD might be able to make friends easily, she might not be able to keep long-lasting friendships, Dr. Casdorph says.
Having ADHD also can put your children at higher risk for developing depression, having a substance abuse problem, using tobacco, and having an unwanted teen pregnancy, he adds.
Diagnosing ADHD is a team effort. Dr. Casdorph says parents, the school and clinicians each play an important role in the diagnosis:
Click play to watch the video or read video transcript.
The next step after an ADHD diagnosis is determining a treatment plan. Treating ADHD could include a medication to help the brain better process dopamine and therapy to help your child gain the tools needed to better stay on task.
Dr. Casdorph describes how treatment has changed in recent years.
Click play to watch the video or read video transcript.
"If a child has ADHD to the point of impairment, then we offer them medication," Dr. Casdorph says. "But it's my belief that a combination of medication and behavioral training is the best course of treatment."
Like many parents, you might feel scared and worried for your children with ADHD who seem to be failing at school or struggling with depression and anxiety. But Dr. Casdorph says he's had the privilege of watching children transform with the right therapy for them.
"The right amount of medication combined with therapy has taken children from low grades in school to very high grades," he says. "The child becomes more involved and is now able to develop positive social interactions."
Source: Mark Casdorph, DO, Upper Valley Outpatient Behavioral Health