Tippecanoe High School Sports Medicine Team
Meet the Sports Medicine Team at Tippecanoe High School.
Maurice Ickes, AT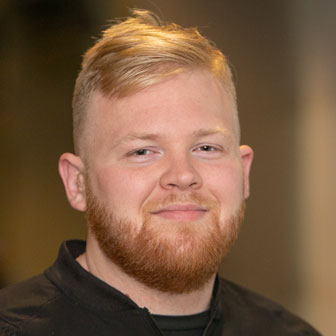 Maurice graduated from Kent State University with a Bachelor of Science degree in athletic training. An active individual, his interests include power lifting, strongman, recreational sports, and reading. Maurice chose a career in athletic training after suffering several injuries throughout his own athletic career. He says, "I want to help others live up to their potential." Maurice joined Premier Health in 2017 and is currently the athletic trainer for Bradford High School.
Aaron Schlotterbeck, MBA, AT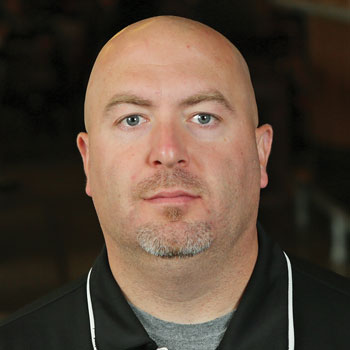 Aaron Schlotterbeck earned his degree in sports medicine from Urbana University. He has been an athletic clinical instructor at the university level since 2006. He currently works as an instructor at Wright State University. He has also worked as a rehabilitation/therapy coordinator for a physician practice. He joined Premier Health in 2008. Aaron, who enjoys spending time with his family, working out and cooking, explains what interested him about athletic training. "I was introduced to the athletic training profession through my own experiences as a college football player dealing with sports-related injuries. I also had some additional outside influence hearing stories from my father about how his football career was cut short due to a shoulder injury."
Greg Schultz, PT, DPT, CSCS
Greg Schultz has served as a physical therapist at UVMC Center for Sports Medicine since 2004. He also serves as the strength and conditioning coach at Tippecanoe High School.
Greg received his Bachelor of Science in health and sports studies from Miami University in Oxford, Ohio, in 1998. He received his Master in Physical Therapy from Shenandoah University in Winchester, Virginia, in 2002. He then completed his Doctor of Physical Therapy at Shenandoah University in 2005. Greg became certified as a strength and conditioning specialist in 2004.
Jeffrey M. Rayborn, MD - Medical Director
Dr. Jeffrey Rayborn is a graduate of The Ohio State University and the University of Cincinnati College of Medicine. He completed his residency in family practice and his fellowship in sports medicine at Bethesda North Hospital. Dr. Rayborn joined Premier Orthopedics in 2009.
Dr. Rayborn's practice focuses on non-operative orthopedic care for adolescents and adults, and primary care sports medicine. Dr. Rayborn also employs the use of musculoskeletal ultrasound in the evaluation of orthopedic conditions, as well as in the placement of needles to support the aspiration or injection of joints such as the shoulder, elbow, hip, and knee. The use of musculoskeletal ultrasound has been shown to enhance patient management and outcomes in both general orthopedic and sports medicine populations. Dr. Rayborn also offers Platelet Rich Plasma Injections (PRP) when medically appropriate.
Dr. Rayborn is actively engaged in the sports medicine community. He currently serves as the medical director for the Center for Sports Medicine at Upper Valley Medical Center and is also the team physician at Tipp City High School. Dr. Rayborn is a member of the American Medical Society for Sports Medicine and the American College of Sports Medicine. He maintains office hours at Miami Valley Hospital North in Englewood, the Hyatt Center in Tipp City, and the Family Health building in Greenville.
Dr. Rayborn is a Credentialed ImPACT® Consultant trained in treating concussions as well as administering and interpreting the ImPACT® test.
Mark Zunkiewicz, MD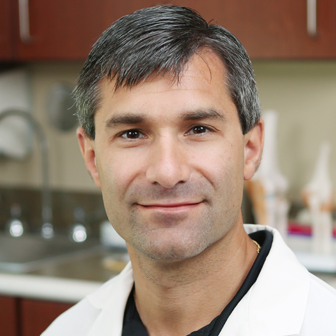 Dr. Mark Zunkiewicz is a graduate of Ohio Wesleyan University and the University of Toledo College of Medicine. He completed his residency in orthopedic surgery at Allegheny General Hospital in Pittsburgh and his fellowship in arthroscopic surgery and sports medicine at Mississippi Sports Medicine and Orthopaedic Center. Dr. Zunkiewicz is board certified with the American Board of Orthopaedic Surgeons and is involved with several orthopedic and surgical organizations. He is the team orthopedic consultant for several area high schools and for Edison State Community College. In his practice at Premier Orthopedics he focuses on operative and non-operative orthopedic and sports medicine care for children, adolescents, and adults.