Plasma Donations from Recovered COVID-19 Patients
In recent weeks we have been overwhelmed with requests from people who want to do something to help get our community through this health crisis. We have many opportunities for community members to donate supplies, food, and their time.
Now, there is a way for those who have recovered from COVID-19 to potentially aid in our fight against this pandemic through convalescent plasma donation.
The Food and Drug Administration (FDA) recently authorized the emergency use of convalescent plasma by doctors for current patients with serious or immediately life-threatening COVID-19 infections, or those judged by a health care provider to be at high risk of progression to severe or life-threatening disease.
Studies have shown the use of convalescent plasma has had some success in reducing symptoms and death in past outbreaks, but its overall effectiveness has not yet been proven in rigorous clinical trials. Preliminary evidence from the current outbreak in China suggests that plasma therapy appears to help sick patients fight off COVID-19 until they can develop their own antibodies.
What is convalescent plasma?
Convalescent plasma is the liquid part of blood that is collected from patients who have recovered from an infection. Antibodies present in convalescent plasma are proteins that might help fight the infection.
The treatment uses plasma taken from those who have recovered from a viral infection and injects it into those still ill with the virus. Similar trials were deployed during the 1918 Spanish flu and to treat measles in the 1930s. In recent years, plasma therapy has been used to treat patients fighting Ebola, SARS and H1N1 flu.
How is convalescent plasma used to help coronavirus (COVID-19) patients?
Because there is no approved treatment for COVID-19, convalescent plasma is being investigated to treat the disease. There is some information that suggests it might help some patients recover from COVID-19, however, it is not yet known if convalescent plasma will be an effective treatment against COVID-19.
How do I know if I am eligible to donate plasma?
To qualify, you must have had a documented positive lab result using a swab screening test for diagnosis of coronavirus (COVID-19) and have been symptom free for at least 14 days. In addition, you must meet the following criteria:
At least 18 years old and 110 pounds
In good health and feeling well
What do I need to do to donate plasma?
If you meet the criteria above, please complete the donor request form or call (937) 208-5013(937) 208-5013. We will collect your information and provide you with additional details.
How does plasma donation work?
Donating plasma is similar to giving blood. Whole blood is drawn. The plasma is separated from the red blood cells and other cellular components. These blood cells and cellular components are returned to your body with sterile saline solution to help the body replace the plasma removed from the whole blood.
Plasma donation is a two- to three-hour process that is performed at Community Blood Center.
I know someone who is very ill due to coronavirus. How can I find out if convalescent plasma is an option?
Convalescent plasma is currently being utilized for patients with serious or immediately life-threatening COVID-19 infections, or those judged by a health care provider to be at high risk of progression to severe or life-threatening disease. If you believe you or a family member may be in this situation, discuss your options with your treating physician.
Will I be charged for costs associated with plasma donation?
Thanks to a generous contribution from Premier Health's foundations, all costs associated with lab tests related to a plasma donation will be covered. There is no expense to the plasma donor for this program. Those wishing to donate to support the foundations in this initiative are welcome.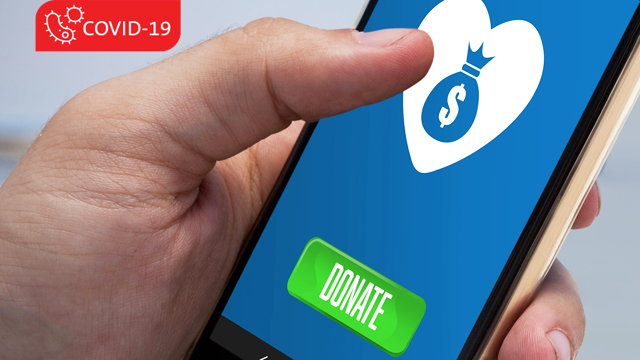 Contribute Funds
Your gift to our foundations will make a lasting difference when our caregivers and community need it most.
Make a Difference