Jeff's Journey: Beating Head and Neck Cancer, Close to Home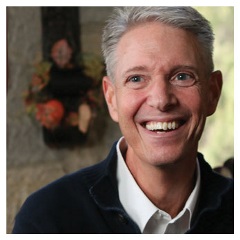 Jeff Raible says that next to his family, his two passions are golf and his job as president of the Sidney-Shelby County Chamber of Commerce. At age 53, he wasn't looking for cancer to stop him in his tracks.
Swelling in his neck in July 2013 almost did just that. A biopsy revealed that Jeff had squamous cell carcinoma originating in his right tonsil. A surgeon removed that tonsil. However, the Stage 4 cancer also had caused a tumor to grow elsewhere in his neck.
"Trying to remove the second tumor surgically could be tricky and might limit my range of motion," says Jeff. "Instead, chemotherapy and radiation — and lots of it — were recommended for the tumor."

Jeff had many choices for where to go for chemo and radiation. But one stood above the others. "My wife, Ronnie, and I chose the Cancer Care Center at Upper Valley Medical Center in Troy," he says. "Happily, it's about 30 miles from our home in Minster and the place where two of our three kids were born. We are comfortable there."
Because Jeff's schedule was for daily radiation treatments for 35 days and six to seven weeks of chemotherapy, having a place close by that offered the exact treatments he needed was a blessing for him, Jeff says. Upper Valley's Cancer Care program had recently received a commendation from the American College of Surgeons Commission on Cancer.
Does he think he made the right choice? "Absolutely. The physicians and staff at Upper Valley Medical Center saved my life," Jeff says with conviction. "These people really become your friends. I owe them everything. Their professionalism and dedication are incredible."
From October to December 2013, Jeff had his chemotherapy supervised by medical oncologist Rajeev Kulkarni, MD of the Dayton Physicians Network, and radiation directed by radiation oncologist Ronald Setzkorn, MD, also of the Dayton Physicians Network.
"Radiation that destroys the tumor without damaging healthy tissue plays an important role in cancers in the head and neck area," says Dr. Setzkorn. He used IMRT (intensity modulated radiation therapy) to focus a beam of radiation from outside the body, using CT-scan technology to help aim precisely at Jeff's tumor.
To ease his discomfort, Jeff's wife suggested he try medical massage therapy at the Cancer Care Center. "I had little faith that it would do any good," Jeff admits. "But the stiffness in my neck, my difficulty in swallowing, and range of motion all improved. Now I'm a believer!"
In February 2014, PET (positron emission tomography) showed that the tumor was gone. Jeff says the roughest part of his cancer journey has been the recovery, dealing with the effects of surgery, chemotherapy, and radiation.
"I lost 60 pounds, had diminished energy and strength and didn't expect it all to hit me so severely. Even being able to swallow again normally has been a challenge," he says.
"But you know what? I beat cancer and that's what counts," he says. "I am still recovering, but I'm 90 to 95 percent back to the old Jeff."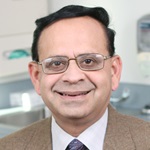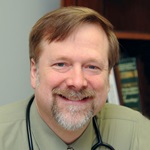 Contact Us
Our cancer team is here for you. Our cancer specialists have access to nationally recognized cancer care protocols and best practices, since Premier Health is a certified member of MD Anderson Cancer Network®, a program of MD Anderson Cancer Center. Our patients benefit from advanced local care backed by the world-renowned expertise of the nation's leading cancer center.
Call the Premier Health cancer hotline at (844) 316-HOPE(844) 316-4673 (4673), Monday through Friday, 8 a.m. to 5 p.m., to connect with a Premier Health cancer navigator.