Colleen's Story: High Praise For Lung Cancer Care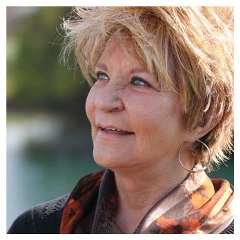 Holidays and special occasions are supposed to be happy times. But for Colleen Johnson of Monroe, two "big dates" in 2014 were far from pleasant.
On Mother's Day, Colleen was at a restaurant, being treated to dinner by one of her sons. "I had just returned from a cruise and was having a nice time at the restaurant, until I started having difficulty breathing," she recalls sadly. "I felt like there was an obstruction in my airway."
That difficulty in breathing turned out to be small cell lung cancer, a diagnosis that Colleen was devastated to receive on her 64th birthday.
According to the American Cancer Society, about 10 to15 percent of lung cancers are small cell, a cancer known to spread quickly. Colleen's large mass in her right lung had spread to lymph nodes, her liver, and right femur bone.
Colleen's oncologist ordered aggressive chemotherapy treatment for Colleen due to the widespread presence of the cancer in her lymph nodes. Over a five-month period, Colleen received a combination of cancer-fighting drugs at the Compton Center at Atrium Medical Center.
"At Atrium, I got the treatment I needed, so close to home," reports Colleen. "Everything was available to me right here, to get me through the journey. No one can imagine how much that means, unless you've been through this."
She was even more convinced her treatment was the right choice when, close to the end of her chemotherapy, she went for a second opinion at the Cancer Treatment Centers of America near Chicago.
"I just wanted to know if there were any other options available to me," she says. "The oncologist there looked at all my medical records, saw what my oncologist was doing for me at Atrium, evaluated the results — and told me that's exactly what should be done. He said they had nothing else to offer me. I was glad to come home."
The results of Colleen's chemotherapy are very encouraging. Her latest PET (positron emission tomography) scan showed dramatic improvement.
Colleen's oncologist has recommended that she be evaluated by a radiation oncologist, as small cell lung cancer tends to reoccur in the places it started and can spread to the brain. A type of radiation therapy, prophylactic cranial irradiation, can help lower the chances of this happening.
Colleen, mother of two and grandmother of two, is a woman of strong faith, and her faith is getting her through her cancer experience. She's also grateful that she was able to get the help she needed at Atrium Medical Center.
"I have gotten back to work, at my job at the outlet mall," she says with enthusiasm.
Keeping You Safe During COVID-19
You will find new safety measures in place when you schedule appointments and come to our facilities — all with the goal of keeping you safe as we care for you.
Contact Us
Our cancer team is here for you. Our cancer specialists have access to nationally recognized cancer care protocols and best practices, since Premier Health is a certified member of MD Anderson Cancer Network®, a program of MD Anderson Cancer Center. Our patients benefit from advanced local care backed by the world-renowned expertise of the nation's leading cancer center.
Call the Premier Health cancer hotline at (844) 316-HOPE(844) 316-4673 (4673), Monday through Friday, 8 a.m. to 5 p.m., to connect with a Premier Health cancer navigator.