Chip's Story: Winning the Game of His Life
In the mid-90s, when Chip Hare was a standout on the University of Dayton's basketball team, he had no idea that a much more serious opponent waited for him down the road — cancer. But with the technology, compassion, and convenience offered at Upper Valley Medical Center (UVMC), Chip waged the game of his life and won.
When Chip noticed his glands were swollen, he decided to get them checked out. When the doctor told him "Hodgkin's lymphoma," he couldn't believe his ears.
"The shock settles in, and you can't believe it's happening to you. Of course, a million thoughts ran through my mind." Chip's physician practiced in Cincinnati, so the drive back to Piqua gave the athletic director at Edison Community College time to think.
Chip's father-in-law died from lymphoma, so sharing the news with his wife was particularly tough. Chip's oncologist in Cincinnati had an excellent reputation throughout the Midwest.
But the drive to Cincinnati was exhausting. "I did six months of chemotherapy and one month of radiation. I drove to Cincinnati four times a month." His physician was concerned about Chip driving so often to Cincinnati. After some research, she recommended he go to the Cancer Care Center at UVMC.
After meeting the staff at the Cancer Care Center, Chip met medical oncologist Ronald Setzkorn, MD, of Dayton Physicians Network, and knew he was in the right place.
"I felt very comfortable. They walked us through a simulation of the radiation – everything from A to Z." Chip was impressed with the caring attitude and sensitivity he found at the Cancer Care Center – to help him tackle his disease and meet his emotional and mental needs.
"Looking at it from an athletic perspective," he says, "we needed to finish strong, and UVMC did a great job in helping me close the game strong."
And he found the 10-minute drive for radiation treatments much more appealing. But, wanting the best care by the best people, he was willing to drive whatever distance it took.
The care he received close to home, at UVMC, was beyond compare as far as Chip was concerned. "There was a plan and they shared it with us. From day one to my last treatment, it was great care."
Three weeks and 18 treatments later, Chip said nothing happened to him physically that he didn't expect, thanks to the preparation he received from the staff. "The side effects were minimal, and I was able to go to work, come to the center, get the radiation, and get back to work 45 minutes later, like nothing had happened."
Back In the Game
Chip, who lives in Miami County with his young family, calls the Cancer Care Center at UVMC a "jewel in the community." The level of competency, combined with homegrown compassion, works to make the Cancer Care Center a special place for cancer care.
"They allowed me to get the quality of life back that I chose. I can live knowing we did what we had to do to conquer this disease and move on."
Chip has been involved in athletic team competition most of his life, but the battle he waged against cancer involved a team of a different sort – a team that helped him get back in the game of life. For that, he is grateful.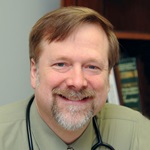 Keeping You Safe During COVID-19
You will find new safety measures in place when you schedule appointments and come to our facilities — all with the goal of keeping you safe as we care for you.
Contact Us
Our cancer team is here for you. Our cancer specialists have access to nationally recognized cancer care protocols and best practices, since Premier Health is a certified member of MD Anderson Cancer Network®, a program of MD Anderson Cancer Center. Our patients benefit from advanced local care backed by the world-renowned expertise of the nation's leading cancer center.
Call the Premier Health cancer hotline at (844) 316-HOPE(844) 316-4673 (4673), Monday through Friday, 8 a.m. to 5 p.m., to connect with a Premier Health cancer navigator.