Asif's Story: Going 'the Extra Mile' with Advanced Technology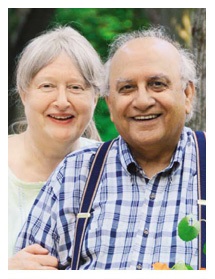 There are few things in life that Loveland resident Asif Syed, PhD, enjoys more than good music. In their 40 years of marriage, he and his wife, Jean, have taken advantage of Cincinnati's thriving arts community, sharing many evenings at the symphony, opera, and theater.
But last year, following his annual check-up, what he heard from his doctor wasn't music to his ears. "After examining me and doing a biopsy, he told me I had prostate cancer," Dr. Syed says. "Thankfully, we caught it early."
Early Detection Saves Lives
"The urologic community feels strongly that the earlier we can catch prostate cancer, the better our opportunity to cure it," says Martin J. Walsh, MD, urologist with The Urology Group in Middletown. "Annual physical exams, combined with an annual PSA (prostate-specific antigen) blood test, should begin between the ages of 40 and 45. When there's a family history of prostate cancer, we lean toward age 40. The PSA test is still a very good tool to help us catch prostate cancer."
Because the cancer was detected early, Dr. Syed's physician suggested it could be 10, maybe 15, years before it would become life threatening. But waiting isn't Dr. Syed's style. Choosing to go on the offense against cancer, he began to research his treatment options. And he researched the latest cancer-fighting technologies with gusto.
A former senior staff engineer for GE Aircraft Engines, Dr. Syed works as a research professor of aerospace engineering at the University of Cincinnati. "Tinkering with technology" is something he said he enjoys.
"Working on aircraft engines at GE, my line of activity was to design acoustic liners that would absorb the maximum amount of engine noise," he explains. "As a research scientist, I pay particular attention to the accuracy of things. I know how important it is to be accurate in measurements."
Dr. Syed's research showed that his best option for beating cancer involved advanced radiation therapies called intensity-modulated radiation therapy (IMRT) and image-guided radiation therapy (IGRT), which precisely target cancer cells while sparing the surrounding healthy tissue.
IMRT represents a quantum leap forward in the planning and delivery of radiation therapy. It breaks a single radiation beam into 128 ultra-thin fields that can be shaped to the precise size and angle of the tumor.
IGRT is a form of therapy that involves taking a computerized tomography (CT) scan of the affected area before delivering the radiation. The resulting 3-D images allow radiation oncologists to make tiny, yet significant, adjustments to the radiation beam to target the tumor and spare nearby tissues and organs.
These were the cancer-fighting techniques Dr. Syed knew he wanted. But where would he undergo treatment?
Leading-edge Technology and Accuracy
Living near Cincinnati, where there is no shortage of hospitals offering radiation therapy, Dr. Syed knew he had options for care. But the more he investigated them, the less sure he felt about where to have treatment.
Considering the equipment at various hospitals, "I made sure I understood what the machine was going to do, paying a lot of attention to the technical side of things," he says. "I wanted to make sure the radiation beam would hit the prostate and no other organs."
That's when Ryan D. Steinmetz, MD, radiation oncologist with the Dayton Physicians Network, threw another option into the mix. This one confirmed Dr. Syed's decision.
"Dr. Syed was very knowledgeable about IGRT and IMRT," Dr. Steinmetz says. "I said, 'When they built The Compton Center at Atrium Medical Center, they didn't skimp on equipment here. They bought a machine called a linear accelerator that is technologically advanced.' I told him our machine delivers both IGRT and IMRT, and I welcomed him to research what we have at Atrium."
Knowing Dr. Syed would need treatment five days a week for nearly eight weeks, Dr. Steinmetz was somewhat surprised when he chose to travel the farther distance to Atrium.
"The reason I selected Atrium was accuracy," explains Dr. Syed. "Even though it was a longer drive, I decided to go through the inconvenience of traveling a little farther for more precise treatment."
Going the Extra Mile
Dr. Syed is glad he drove "the extra mile" for cancer treatment. He experienced minimal side effects and was able to continue working during treatment. Today, his long-term prognosis is good.
"I decided to have all my follow-up blood work done at Atrium, too," he says. "The building, the atmosphere, the kindness and professionalism of the staff, and of course, the sophisticated technology all added up to a positive experience. I really like the place."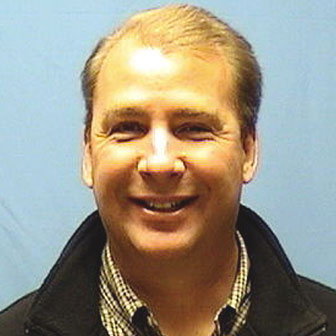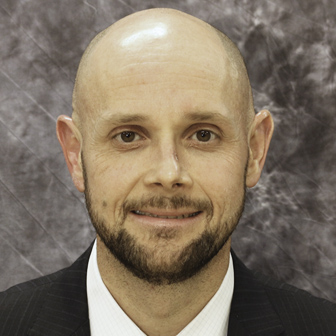 Contact Us
Our cancer team is here for you. Our cancer specialists have access to nationally recognized cancer care protocols and best practices, since Premier Health is a certified member of MD Anderson Cancer Network®, a program of MD Anderson Cancer Center. Our patients benefit from advanced local care backed by the world-renowned expertise of the nation's leading cancer center.
Call the Premier Health cancer hotline at (844) 316-HOPE(844) 316-4673 (4673), Monday through Friday, 8 a.m. to 5 p.m., to connect with a Premier Health cancer navigator.