Wade's Story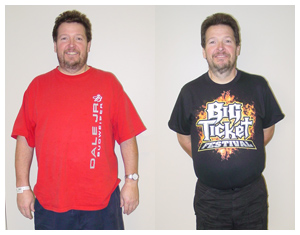 Prior to bariatric surgery, I had many health problems—diabetes, high blood pressure, high cholesterol, and high triglycerides, just to name a few. I took over 100 units of two kinds of insulin five times a day, plus oral diabetes medication, two blood pressure pills, and several pills to control my lipids. I was told that if something didn't change, I would die within 10 years.
I went to the Mayo Clinic and the University of Michigan—both outstanding hospitals—but only Premier Metabolic and Bariatric Associates was able to help me. Within a year after surgery, my sugar and lipid levels were normal. No more shots or medications! This was truly a life changing experience. I started out at 295 pounds, and I am now at my goal weight of 170 pounds!
Believe me when I tell you that weight loss surgery cannot only change your life, it may save your life.