Press Releases
Premier Health press releases bring you the latest news about our health system, member hospitals, health centers, and organizations.
Premier Orthopedic Spine Center Opens Centerville Location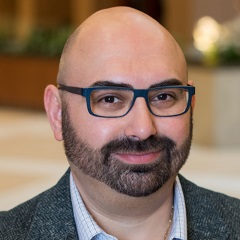 DAYTON, Ohio (January 9, 2019) – Premier Orthopedic Spine Center will open a new office in Centerville.
Premier Orthopedic Spine Center specializes in comprehensive services to treat a wide array of spine conditions. The practice includes spine surgeons Max R. Berdichevsky, MD and Jennifer M. Smail, MD.
The new office, located at 2400 Miami Valley Dr., Suite 160 in Centerville, is in addition to their Middletown office.
Dr. Berdichevsky will be accepting new patients at their new Centerville location. Dr. Berdichevsky received his medical degree from Albert Einstein College of Medicine, and completed an orthopedic surgery residency at SUNY Downstate Medical Center. He completed a fellowship in orthopedic surgery of the spine at Oregon Health Sciences University.
The office is accepting new patients and can be reached by calling (513) 420-3773(513) 420-3773.