Press Releases
Premier Health press releases bring you the latest news about our health system, member hospitals, health centers, and organizations.
Shift to Team-Based Care Expands Type of Providers Caring for Patients
New model protects quality, increases efficiency of care
DAYTON, Ohio (March 16, 2017) – Healthcare has experienced change in the past few years and with it has come a new model of care in many primary care practices.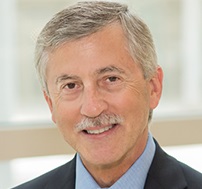 Today, many healthcare physician networks such as Premier Health are moving into what is called team-based care in their practices. Patients may notice they no longer receive care from only one primary physician, but also from individuals who are seen as extenders for the physician.
Advanced practice providers (APP) – such as physician assistants and nurse practitioners – are among those that are now providing care to patients. An APP can make clinical diagnoses, do medical histories and physicals, and treat a patient under the auspices of a physician, who is considered their collaborating guarantor.
"These individuals don't go to school as long as physicians do, but their training is very extensive so that they are prepared to provide good, solid clinical care to patients," said Dale Block, MD, a primary care physician at Premier Family Care of Mason. "Their licensure allows them to do almost as much as a physician, but acting as an extension of that physician within an office."
A good example of where patients may see a physician extender in place of their primary physician is when they need a physical. At Dr. Block's office in Mason, his nurse practitioner has taken on the responsibility to handle all annual checkups required by Medicare. This ensures that patients get their physicals done on time while allowing Dr. Block more office hours to care for chronic or emergent patient needs.
"There's a limit to how many patients a physician can see each day while still providing good, quality care," said Dr. Block, who practices with Premier HealthNet. "We want our patients to know that they are now being cared for by a team that allows them quality care in a timely manner."
Medical assistants are another important player in a primary care setting. These individuals are often the first person a patient will talk to when they call the office about a problem or when they show up in the exam room. A medical assistant is able to take a patient's vital signs or by asking questions to a patient who has called over the phone with concerns about their health.
"Medical assistants play an important role as our offices have begun offering E-Visits," said Block, referring to Premier HealthNet's new service which allows certain healthcare issues to be diagnosed and treated through an online questionnaire through MyChart. "They will help to facilitate the electronic visit in a patient's medical record and help make the decision as to whether their health issue can be handled through that mode of care."
Another driving force in this change is the current ratio of patients to primary care physicians. Dr. Block said the new focus on team-based care is a positive change that patients should embrace. Other roles will likely be added to practices to help strengthen patient care.
Such roles will likely include nurse case managers who are registered nurses who have undergone additional education to help coordinate care of patients with chronic illnesses. Patients with diabetes, congestive heart failure and chronic obstructive pulmonary disease would benefit from such an advocate in their primary care offices. Licensed social workers may also become a part of team-based care to provide integrated behavioral health care.
"These types of roles in the office will allow us to address issues we never have in the past such as a patient's ability to get transportation to a grocery store and help in making sure their home is conducive to any health condition they may have," Dr. Block said. "Patient care is evolving and it is a positive thing."
Click here for more information on team-based care or to find a Premier HealthNet provider near you.